Sometimes, even the A-listers need a break. In case you didn't know already, Bali welcomed Paris Hilton and Lindsay Lohan last November 2016 and Elite Havens had the honour of looking after them during their stays.
Paris and her friend spent two nights at The Layar and another two nights at Villa Adasa, while Lindsay luxuriated at Seseh Beach Villas. They sure know where to enjoy an utmost privacy and sumptuous spaces to unwind in Bali.
The Layar
The Layar's cool design, hot location and five-star service are definitely for those with strong aesthetic principles seeking original experiences. The Layar features distinguished pitched roofs that slope dramatically to the ground, like the triangular rigging of traditional fishing boats – hence the naturally inspired name (Layar is Indonesian for sails). Each individual villa is set within a private landscaped garden with large swimming pool, and from one to four spacious bedroom suites. A short stroll is all it takes to be in the heart of Seminyak.
Insider tip: Ask for Paris' Villa when you book.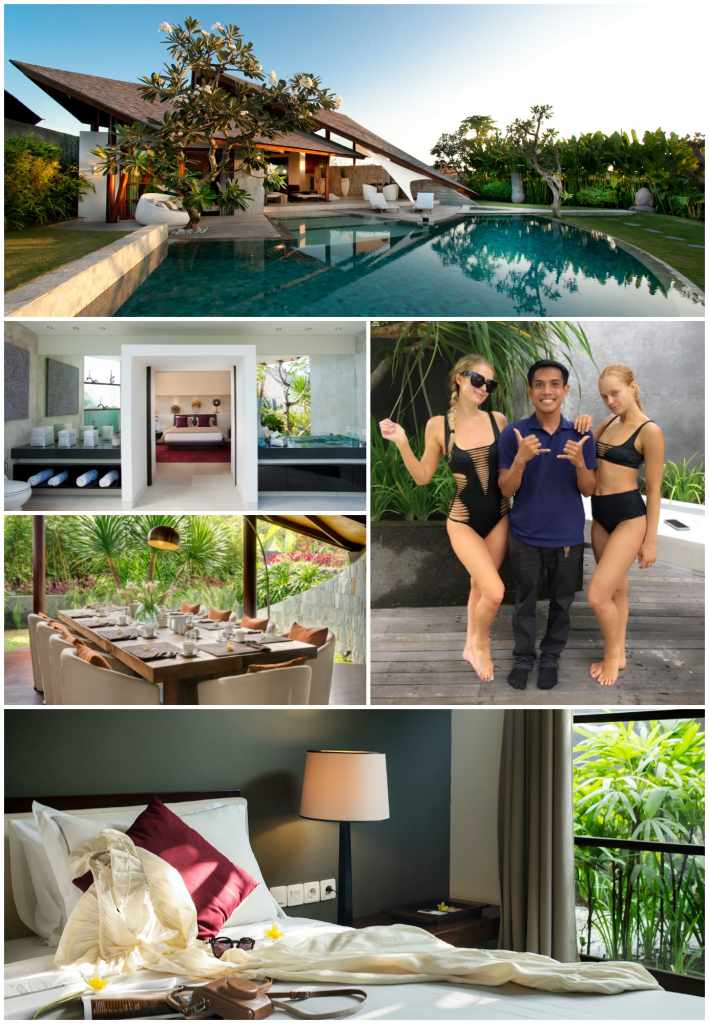 Villa Adasa
Villa Adasa is a glamorous 3-bedroom villa in the middle of the action in Seminyak. The influence of traditional Balinese architecture is obvious; take a look at the alang-alang roof, Palimanan stone walls, polished teakwood and open-sided vaulted living pavilion. The villa is perfect for a group of friends who want to be in the heart of the action, yet families with children will love the freedom to walk down to the beach in minutes.
Insider tip: Ask the chef to prepare a seafood barbecue for dinner and get the butler to mix classic drinks at the poolside bar counter.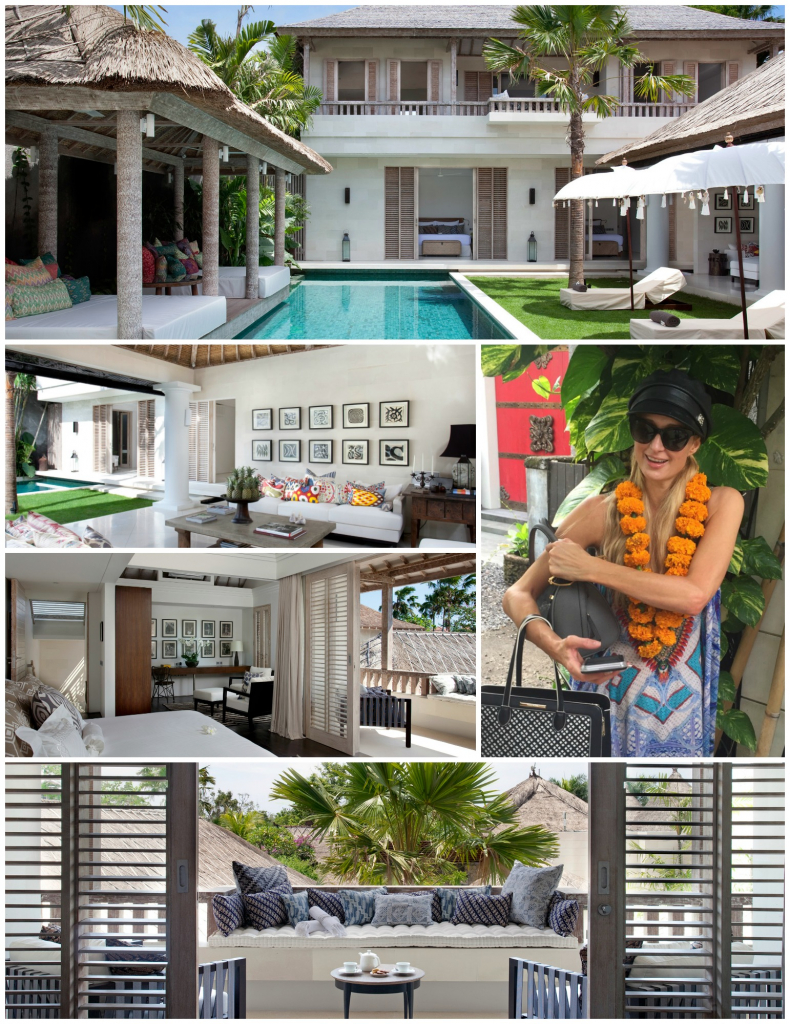 Seseh Beach Villas
The contemporary-styled Seseh Beach Villas are a perfect base for guests to absorb the rural surroundings, either by cycling along country lanes or exploring the beach – imagine a perfect seaside escape and a holiday abode to experience rural Bali setting. A total of 11 bedrooms (which can sleep up to 20 adults and four children), two sizeable swimming pools, multiple living and dining areas and garden pavilions.
Insider tip: Seseh Beach Villa I enjoys undisturbed ocean views. The kids' bunkroom is in Seseh Beach Villa II (perfect for families with young children).
Holiday like a celebrity in one of these gorgeous villas. Sit back, relax and be pampered. You deserve it. If you want to see our vast selections of private villas and stunning chalets, click here.