Phuket's Kata Beach for Family Funcations
Often referred to as Phuket's Surfer's Paradise, Kata Beach is a beautiful stretch of white sand fringed by coconut palms. During the green season, the beach is a popular spot as the Andaman Sea lashes the shore with waves perfect for surfing. The local neighbourhood is both laid-back and lively in equal parts. There's a range of street food vendors, restaurants, cafes and shopping destinations to explore, plus a large variety of activities for groups of friends and families to participate in. Kata Beach is a wonderful destination for those looking for a relaxing, yet luxurious, beach holiday in Phuket.
Leatherback Sea Turtles Return to Kata Beach
Perhaps as a good omen for the start of 2021, leatherback sea turtles have returned to Kata Beach for the first time in decades. In the early morning hours of 1st January, a massive leatherback turtle came ashore to lay her eggs at Kata Beach. The event has been met with great enthusiasm from people all over the island and rekindled the hope that Kata Beach can be a safe haven for sea turtles once again.
Currently, the area where the leatherback turtle laid her eggs on Kata Beach has been cordoned off, and volunteer monitor the site around the clock. A few colourful turtle sculptures have been crafted from recyclable materials, and a mini turtle conservation centre has been erected to educate visitors, especially children, on the importance of turtle conservation.
After visiting Kata Beach, families interested in learning more about turtle conservation in Phuket can visit the Mai Khao Marine Turtle Foundation.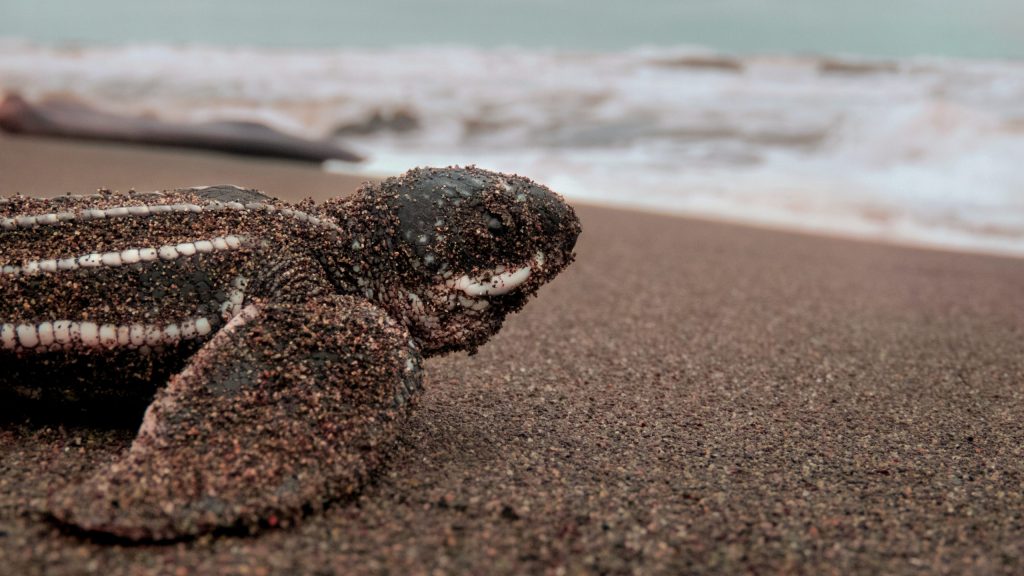 Surfing at Kata Beach
Looking to get active during your family funcation to Kata Beach, and try something new? Did you know that Kata Beach is one of Thailand's Top 8 Surf Spots? If you've always wanted to learn to ride the waves, there has never been a better time.
Learn to surf at the original surfing school in Phuket, Phuket Surf. With a cool shop located directly on Kata Beach, the knowledgeable, local instructors teach all techniques including paddling, standing up, dropping into waves and surfing across them. Phuket Surf teaches lessons from beginners to advanced, as well as private and group lessons. The instructors at Phuket Surf guarantee you'll stand up and ride your first wave during your lesson.
Book any surf lesson or package with Phuket Surf and enjoy the use of good quality surfboards, rash vests and guards.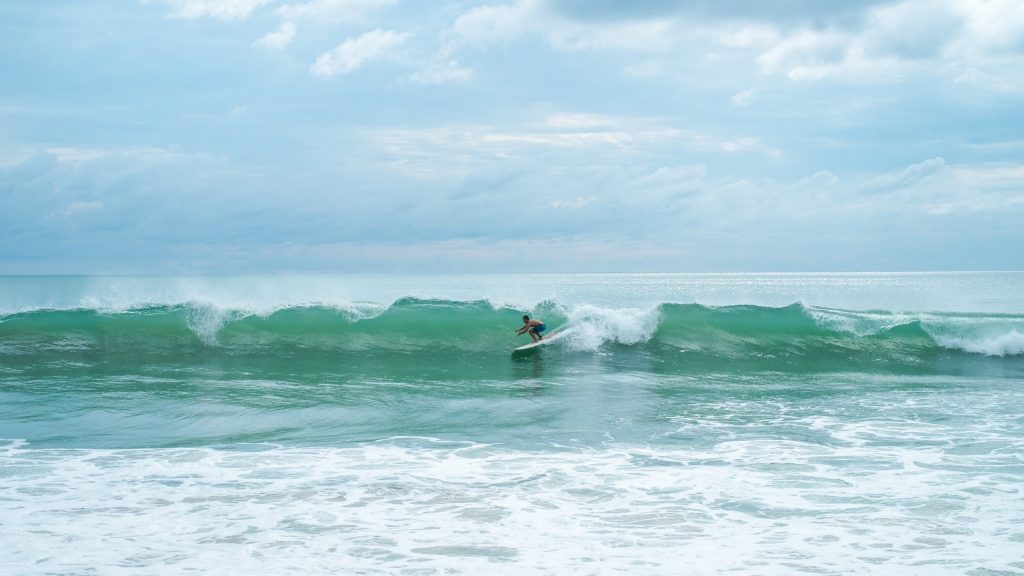 Skateboarding at Kata Beach
รื่นรมย์-Reun-Rom is an ultra-hip skateboard park in the Kata Beach neighbourhood. In addition to the skateboard park, there's a cafe and coffee shop serving snacks and drinks to enjoy once your day at the skateboard park is over. รื่นรมย์–Reun-Rom offers skateboarding lessons with full protective gear including helmet, hand and knee supports. The skateboard park is a fun way for groups of friends to immerse themselves into the skateboard culture of Phuket.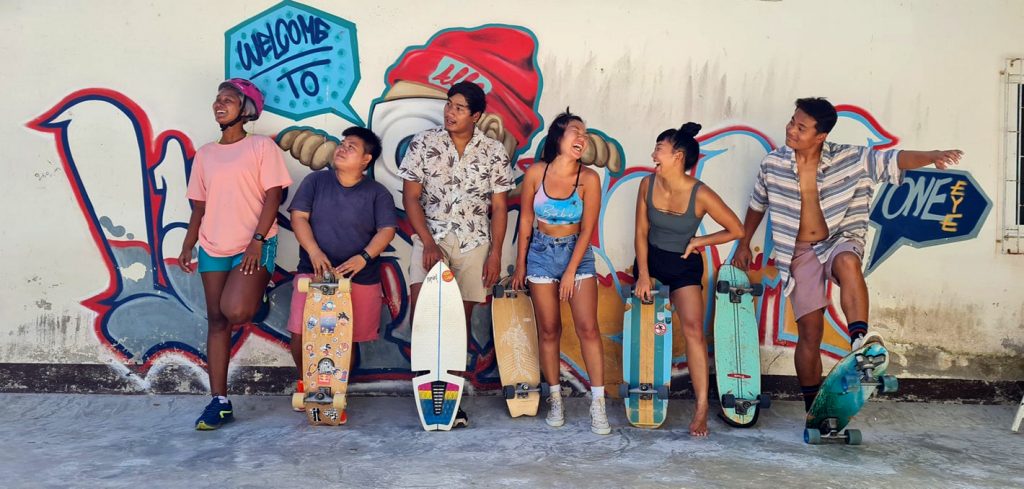 Indulge in a Private Villa Stay at Katamanda Estate
Nestled into the hillside above Kata Beach, the secure Katamanda Estate is home to twelve luxury villas surrounded by dense jungle and well-landscaped gardens. Luxurious and exclusively private, Katamanda Villas are uniquely designed and offer a choice of accommodations from two to six bedrooms. Living areas are comfortable and spacious and ensure that each member of the family has a special corner to retreat to. Each of the Katamanda Villas offers sea or garden views from the verandas and pool terraces, making these areas the perfect place to relax and enjoy the lush, natural beauty of Phuket.
For families looking for the ultimate Family Funcation in Phuket, we highly recommend pairing a stay at Katamanda Estate with all of the fun activities that Kata Beach has to offer.