Located on the south coast of Sri Lanka, Galle is a destination in its own right. Stay in a luxury villa in Galle, such as the superb No. 39 Galle Fort, Ambassador's House or Villa Pooja Kanda, and you'll be blessed by having a wealth of attractions and activities on your doorstep.
Galle's golden beaches are washed by a warm sea where snorkelling, diving, deep sea fishing and surfing are all possible, as well as whale and dolphin watching from November to April. The coastal interior is characterised by paddy fields and palms, and this setting is ripe for explorations on foot, by bicycle, or by canoe, travelling upriver to seek out birds and wildlife.
Snorkelling and diving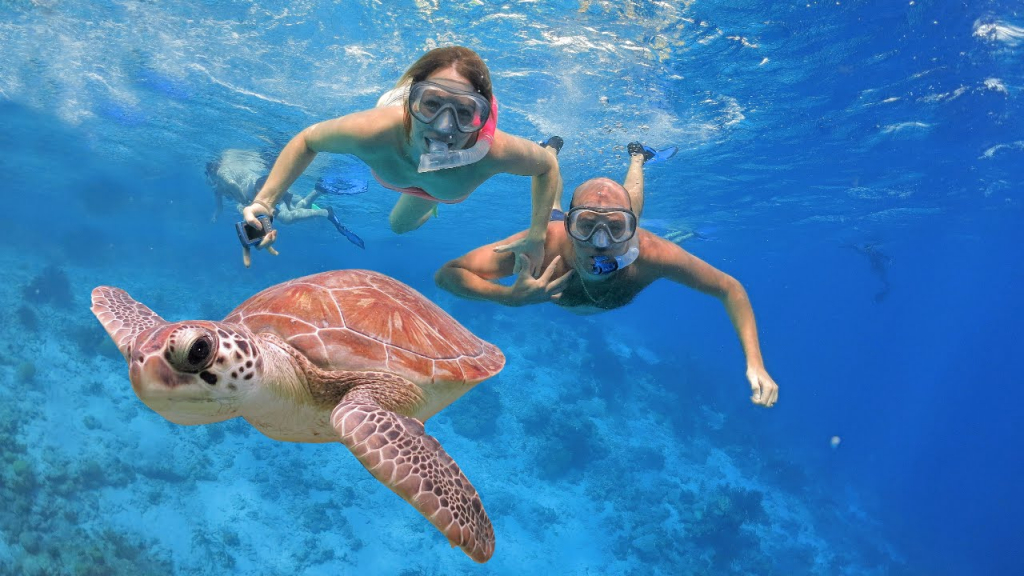 IMAGE CREDIT: MY TOUR IN SRI LANKA
Sri Lanka's marine life and coral reefs don't quite live up to other parts of Asia, however it's still an enjoyable experience nonetheless and easy to organise from Galle. Experienced divers can explore a handful of wrecks lying in deeper water. Marine life in the region includes turtles, reef sharks and coral fish, though the coral around Sri Lanka is generally in a poor condition. Dive sites are better towards Hikkaduwa, where there's a marine sanctuary. There are a few spots for snorkelling, such as at Unawatuna, Jungle Beach and Hikkaduwa.
Surfing
Surfing in Sri Lanka has really taken off in the last couple of years. Many beaches close to Galle, such as Devata, Ahangama and Midigama particularly, as well as Weligama, 45-minutes' drive east, and Hikkaduwa, 45-minutes' drive west, are well set up for surfers of all abilities. Devata is the closest beach to Galle, and has emerged recently as a place to learn to surf; its sliver of sand is sprinkled with surf outfits. Weligama has many more surf operators and its wide sandy arc of bay is a much more picturesque setting for beginners. Many of the other locations mentioned, such as Midigama and Ahangama, suit more experienced surfers.
Whale and dolphin watching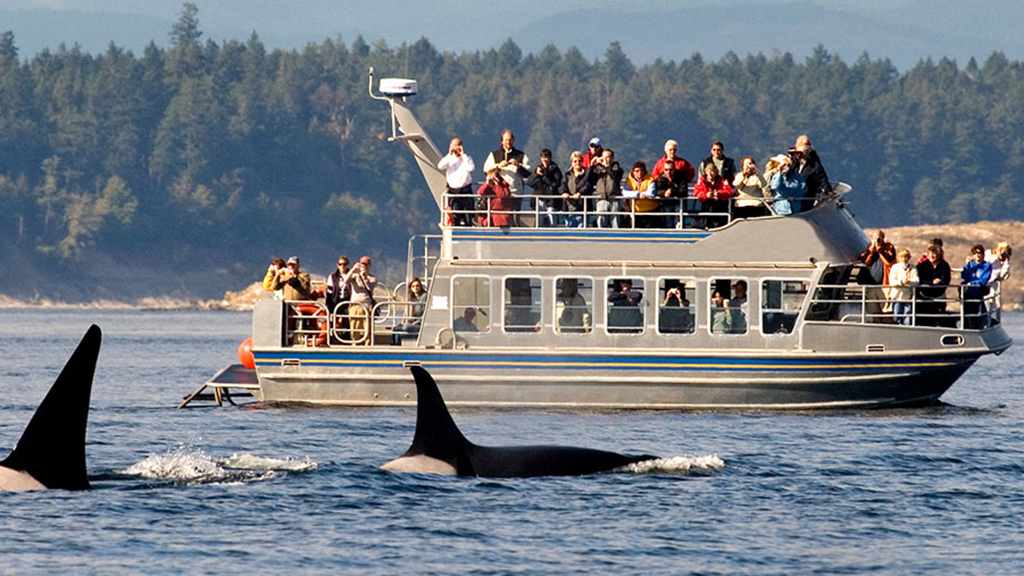 IMAGE CREDIT: SRI SHARAVI

Sri Lanka is one of the world's best places to see the planet's biggest fish – the blue whale. The sea is also home to sperm whales and during the south coast whale watching season (November to April), it is possible to catch sight of both whale species together. Most whale watching trips depart from Mirissa Harbour, a pretty boatyard, a 50-minute drive from Galle. The seas south of the island here shelve off deeply and whales, as well as pods of dolphins, may be sighted just a few nautical miles offshore (a 20-30-minute boat ride). There are many boat operators, and your villa management team will ensure you travel with the best.
Guided bicycle rides
Galle's hinterland is a stunning tapestry of paddy fields and palms, melodious Buddhist temples, rural villages and patches of nature reserves, lakes and rainforest. One of the best ways to indulge in this scene is to take a guided bicycle ride. Idle Bikes are the pioneers of guided bicycle trips in Galle, and they offer a number of trails differing in length and difficulty, from a 12-kilometre paddle through the paddy fields to a 41-kilometre hill climb up to the stunning Hiyare Lake Nature Reserve. Their bikes, including kids bicycles, are high-quality lightweight mountain bikes, and they have baby seats, helmets and English speaking guides. Trips include refreshing king coconut juice stops, and on longer trips, snacks for keeping energy levels high. Another local operator is Chameera Cycling.
River canoe trips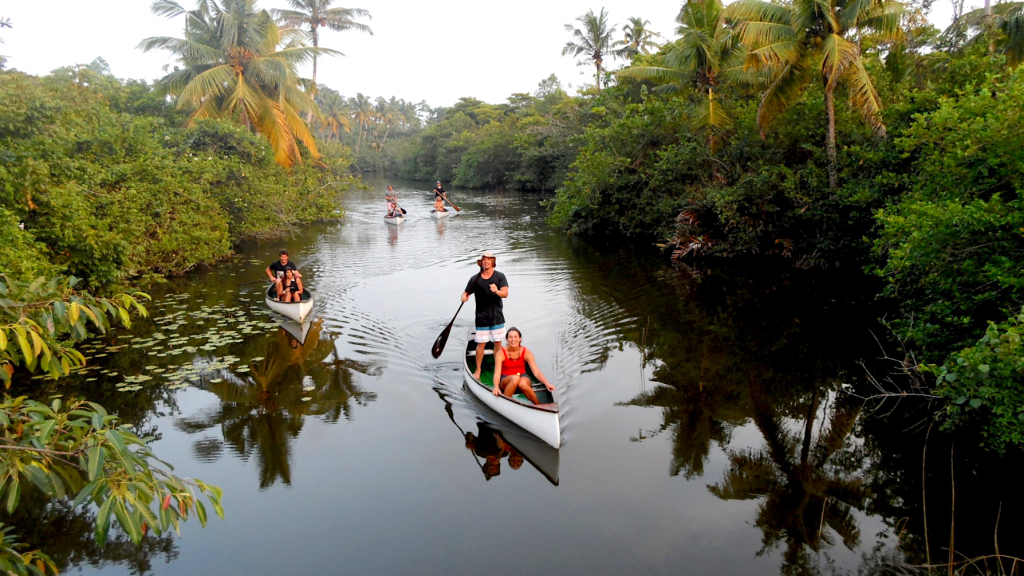 IMAGE CREDIT: DUWA ADVENTURES
Another way to enjoy Galle's hinterland, though with a more aquatic flavour, is to take a trip up between Ahangama and Welligama with Duwa Adventures. Departing from the shoreline of Duwa Villas, you'll paddle gently inland on specially designed two-person canoes seeking out Sri Lankan wildlife – water monitors, birds, monkeys and fish. Trips are generally just one to two hours in length and start in the early morning or evening to avoid the very hot and humid during the middle part of the day (there's no shade on the canoes).
FEATURED IMAGE: MIRISSA WHALE WATCHING