One of Indonesia's biggest stars, Nikita Purnawa Willy was born in 1994, in the Minangkabau region of West Sumatra. The renowned actress, singer and model has 6.1 million followers on Instagram and is a national icon. Her rise to fame began when she was only 8 years old, as a TV commercial model. Nikita recently became a vegetarian and aims to be more environment-friendly. This desire extends to her beauty businesses as well – she is the owner of Dreamy Skincare and Dreamy Clinic. We chatted with Nikita during her stay at one of our elite havens, Villa Windu Sari.
Elite Havens: How was Ramadan? Any unforgettable memory this year to share with us?
Nikita Willy: This year, Ramadan was quite hard for me. I was mostly shooting on location, under hot weather conditions, while fasting at the same time. There was a scene where I needed to cry while delivering a romantic line. That was perhaps the hardest one to do while I was fasting.
Elite Havens: What special tradition do you have in your family for Eid ul Fitr?
Nikita Willy: I always stay home with my family at least for 3 days during the Eid ul Fitr holiday. Eating Eid food and spending time with close ones. Every person in the family who is not married yet gets special treats from older family members, presents or some cash.
But this year is very special for another reason. For the first time, I've indulged myself by flying with the family to Bali on the first day of Eid ul Fitr, and staying at an Elite Havens villa. I am so excited to be in the villa, and to spend my Eid ul Fitr holiday with friends and family.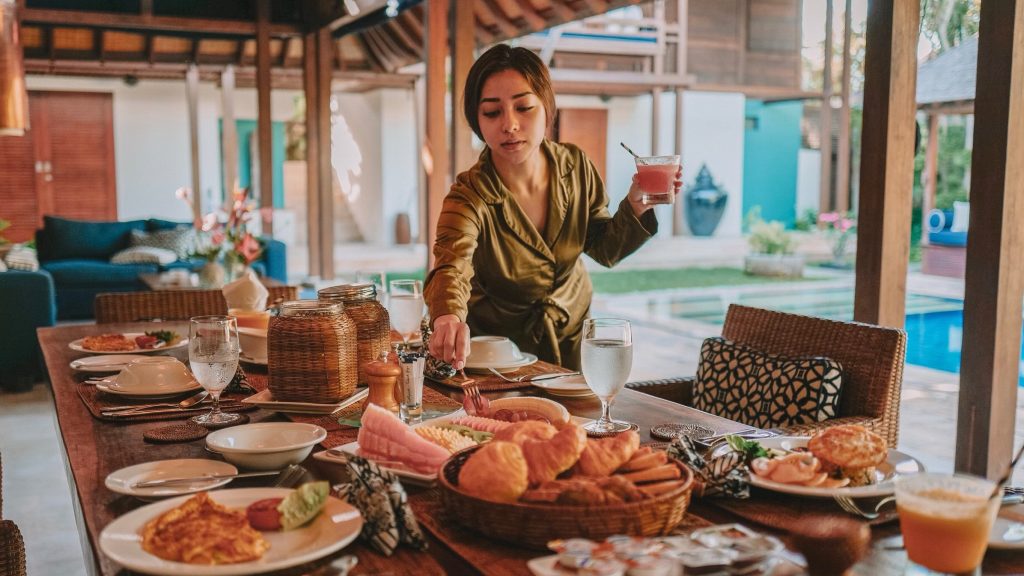 Elite Havens: What is your favourite Eid ul Fitr food? Does your mom cook that for you?
Nikita Willy: I belong to Padang, West Sumatra. The traditional food from my place is 'Bebek Gulai Hijau'. My mom doesn't cook this dish because it is quite hard to make in Jakarta. So instead, we ask our family in Padang every year to send it to Jakarta.
Elite Havens: This is your second time staying with Elite Havens, what do you like about staying with Elite Havens? Is there any something special that makes you keep coming back?
Nikita Willy: The top reasons are high service standards and the quality of the property. As the properties are personally inspected by Elite Havens, they are maintained very well and are always perfect. That is why I chose to stay with Elite Havens again. The location is usually unbeatable too. One thing that really touched my heart, is that the staff members are always very nice and readily available to help anytime I need something.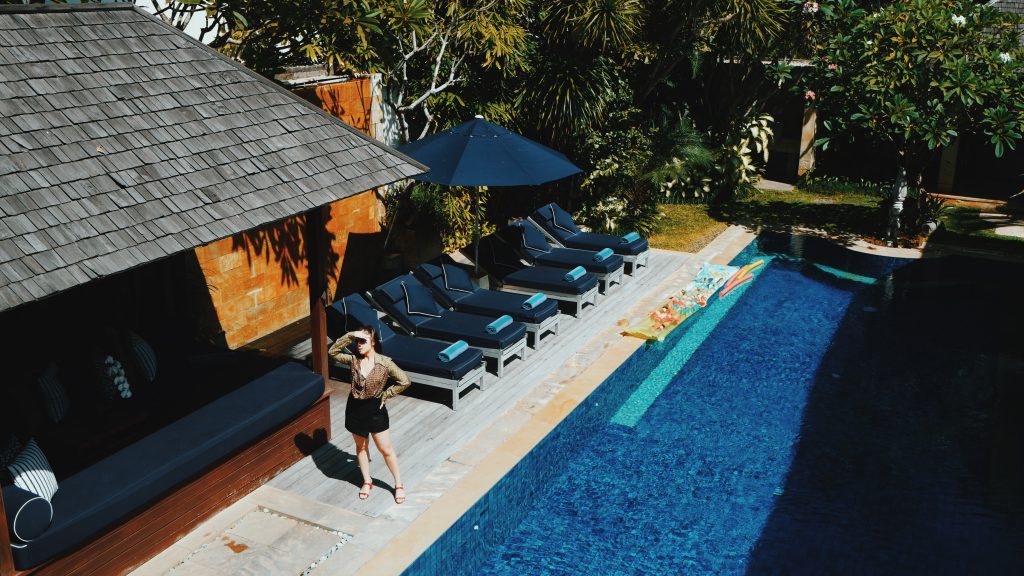 Elite Havens: What are your favourite parts of this (Windu Sari) villa? How is the service?
Nikita Willy: I love the entertainment room! On the second night of my stay, we didn't go anywhere. Instead, we decided to stay in and watch Netflix while indulging in delicious food by the villa staff. The room is super nice and comfortable, you have everything you want – movies, music, and even Satellite TV. and the staff is always ready to serve us when we need food.
In particular, I love my room very much. Well designed and super comfortable. The service and quality of the villa is exceptional.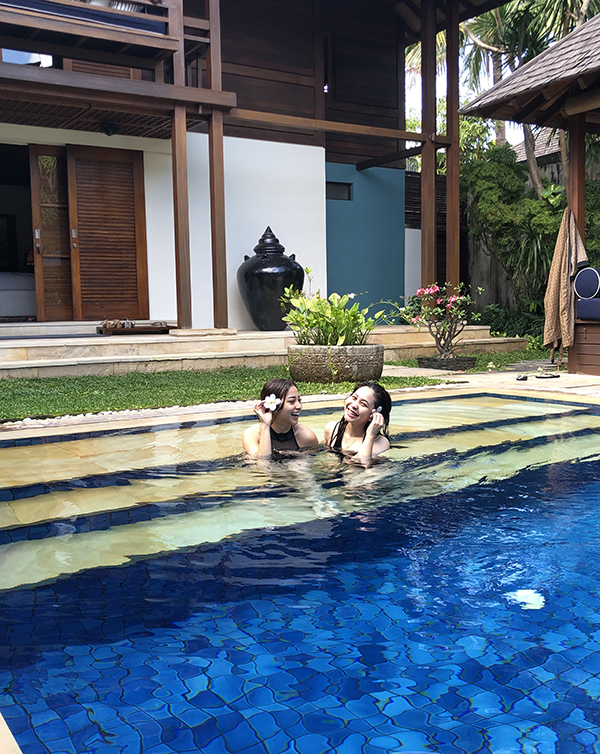 Elite Havens: Would you stay in an elite haven again next time?
Nikita Willy: Absolutely yes. I love everything, it's always perfect.
Elite Havens: What is your next project? Any new upcoming movie? New products from your skincare line?
Nikita Willy: I will launch my own makeup line from Dreamy Make Up, in a few months. This is going to be special. It promises to be unique and will be what every woman needs.
Those seeking a chic centre-of-the-action yet peaceful location for their Bali vacation will find the fully staffed Villa Windu Sari has lots to offer.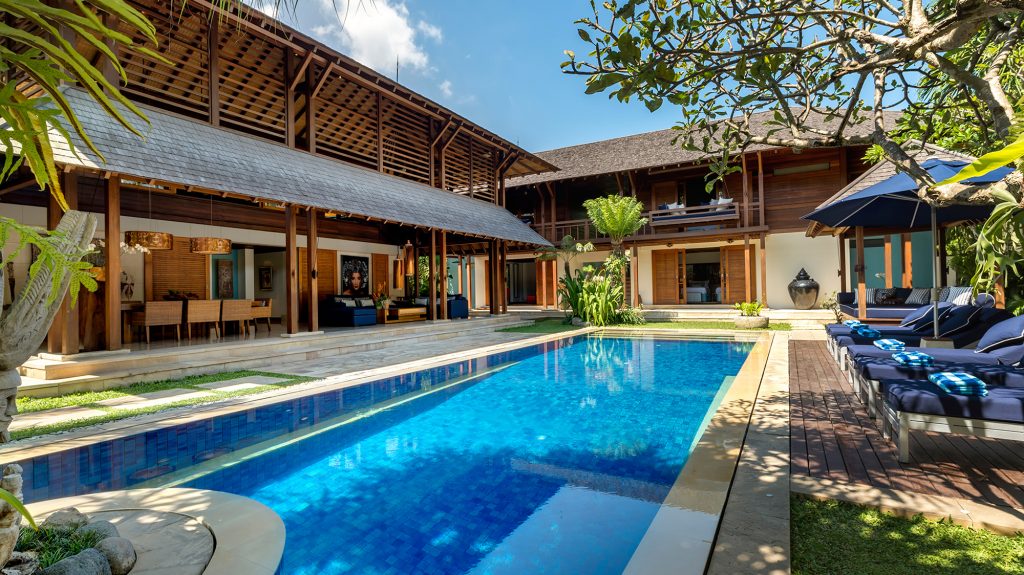 Seminyak is Bali's have-it-all holiday destination for a relaxing beachside escape with easy access to the many tourist attractions around the island. When you stay at an Elite Haven in Seminyak, you'll be basked in luxury and have convenient access to a vibrant nightlife with fine-dining restaurants, cocktail bars, relaxing spas and pristine beach clubs.
(Article originally published 14 June 2019)