When is a villa not a villa? When you're booking a luxury Maldives getaway, it can be hard to know exactly what it is you're booking. Villa, suite, bungalow, residence, condo, resort… everywhere you turn someone is using a different word to describe the same thing, or what you thought you were looking turns out to be something different.
So to help you out, here's a quick cheat sheet to help you choose.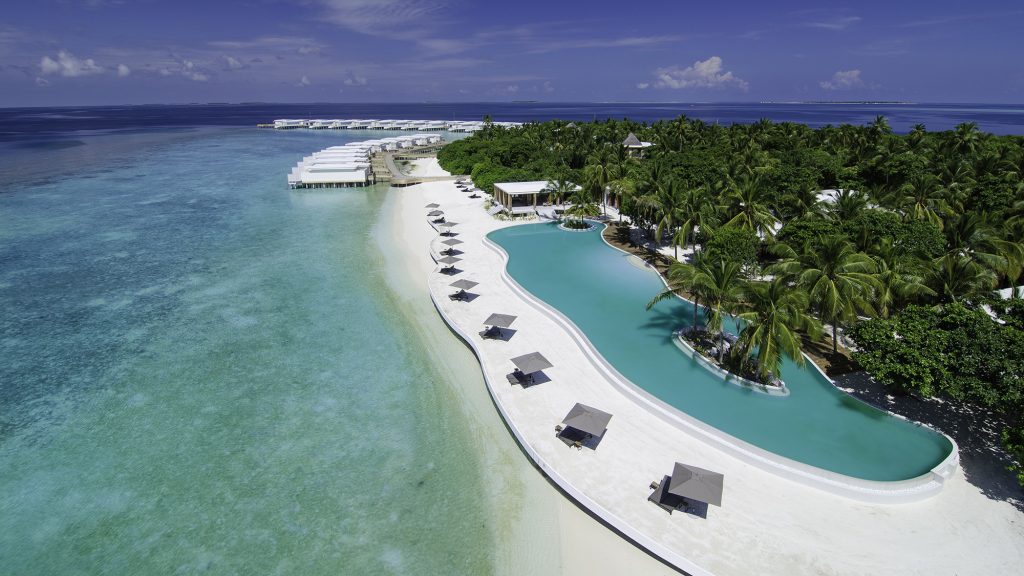 Resorts
Being made of up of more than 1,192 islands, the Maldives is rich pickings for private resorts from the big hotel brands. On the larger islands, you'll find them lining private stretches of beach, only accessible to guests. More exclusive resorts take a smaller island to themselves, so the only people you'll see on the island are other guests or staff of the resort.
Either way, they'll offer a full service with restaurants, a bar and facilities for guests, plus a range of rooms, from hotel-style blocks to freestanding suites.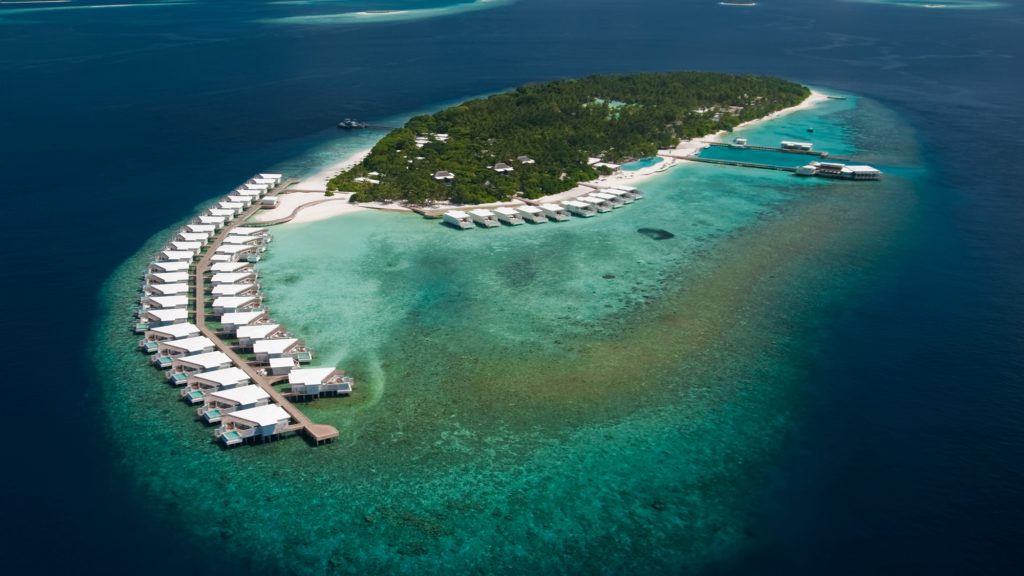 Bungalows & water villas
This is usually resort-speak for water top, stilted suites. It'll usually include a spacious, en-suite room, plus a balcony with stunning views across the Indian Ocean. More premium suites might feature a separate living space or dressing room as well. Some resorts may use this lingo for detached suites on the shore with a private pool.
They're still part of the resort, so the accompanying dining options will be the resort's house restaurants and bars.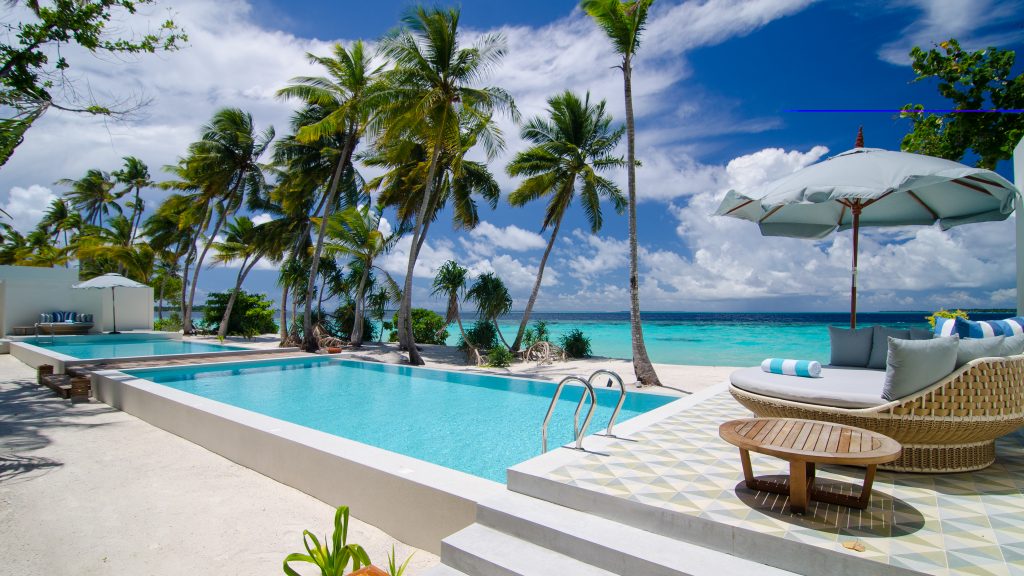 Residences
What you might identify as a villa (if you're European) or a condo (if you're from North America). The Amilla Beach Villa Residences are four-, six-, and eight-bedroom properties, with their own stretch of crystal white sand beach and private pools, and fully self-sufficient with kitchen, bar and facilities.
The Amilla Beach Villa Residences are on a tiny swathe of land in the Baa Atoll, to the north of the Maldives archipelago. There are eight villas in the collection: six with four bedrooms, the six-bedroom Amilla Villa Estate, and the eight-bedroom Great Beach Villa Residence. The expansive pool-side terraces lead down directly on to each villa's private stretch of pristine beach.
Each villa is run by a team of staff, headed up by the katheeb (or housemaster) who's responsible for overseeing guests' stay at Amilla's residences, from ordering a fridge-full of the finest food to arranging trips to explore Baa Atoll's kaleidoscopic coral reefs.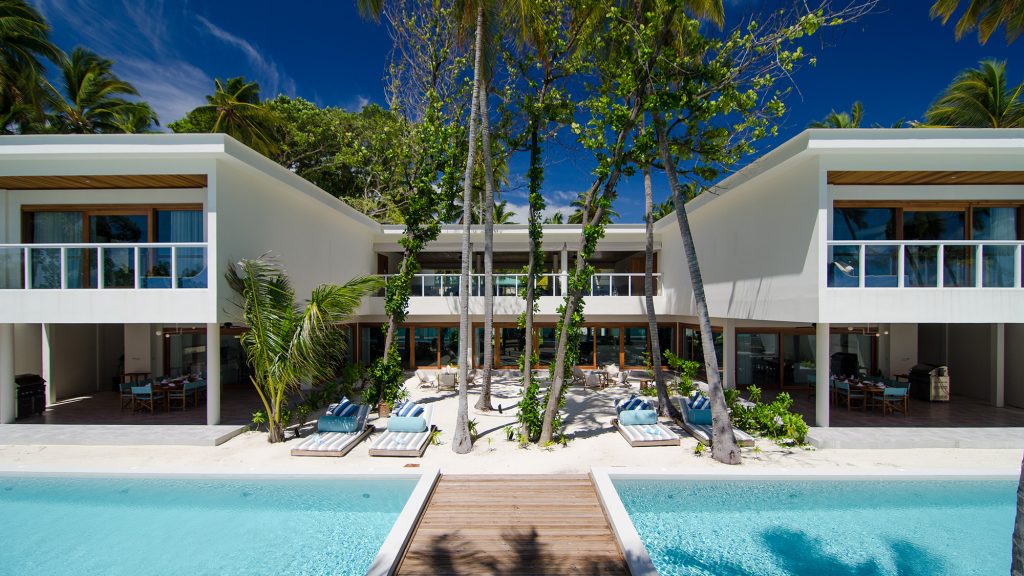 For those travelling as a big or small group who want ultra-luxury living, a breezy laid-back vibe and privacy while having access to the best restaurants and activities, stay at the Amilla Beach Residences. It ticks all those boxes and can offer so much more.