Imagine a secluded beach with over 10 kilometres of white sand, unspoilt nature, and pristine blue waters. This is Natai, known to a select few as Phuket's quiet beach or as we call it, Phuket's family beach. This uncrowded space is the perfect place for families and friends to escape the crowds and find their personal slice of paradise within the less travelled Andaman coast.
Sitting just north of Phuket Island, 25 minutes from the airport, Natai is in the Phang Nga province. It plays host to historical landmarks, water parks, and outdoor activities. Best of all, our stunning beachfront luxury villas offer generous spaces for you and your family to unwind. No matter the size of your group, we have the perfect villa in Natai for you.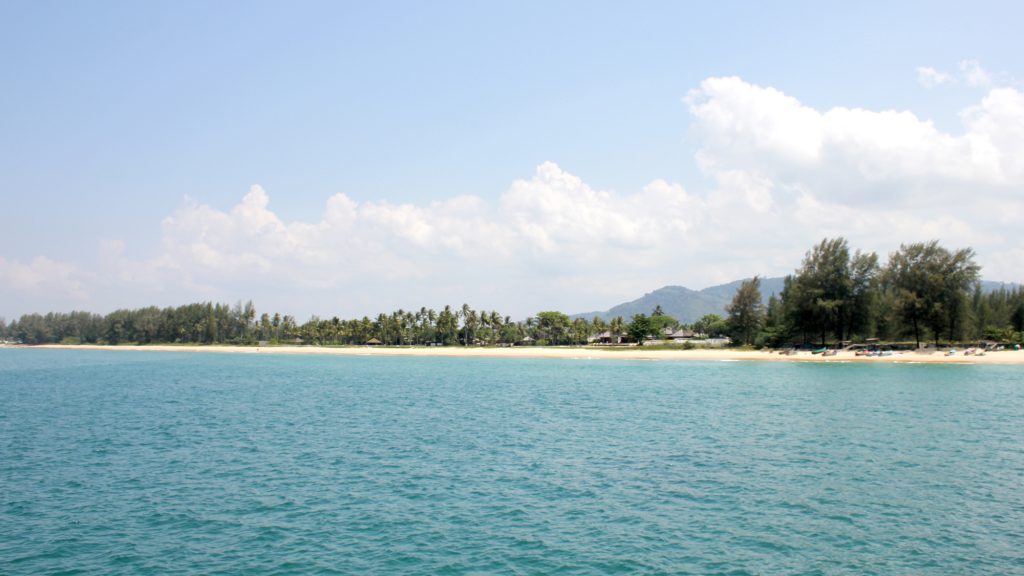 Things to do in Natai Beach – Phuket's Family Beach
This is not your normal tourist beach. There are no wandering peddlers, no beach chairs or public umbrellas here. At Natai, Phuket's family beach, you can enjoy away from the crowds. Surrounded by unlimited sun, sea and sand, this is the perfect destination for you to enjoy your family holiday at your own pace at an unbelievably stunning location.
You will find several activities and attractions within a short distance of Natai Beach. From historical monuments to outdoor activities and waterparks for the kids, it's a paradise where you can choose your own pleasures and adventures.
Phang Nga Bay Viewpoint
You will love the sunsets from Natai Beach, they're great. Also, the sunrise over the limestone casts of Phang Nga Bay is spectacular. The recently discovered Samet Nangshe viewpoint is 25 minutes away and it's well worth an early start to watch the sunrise. It's not as popular as many of the viewpoints in Phuket so it isn't crowded. It is becoming a popular place for photographers who want to capture the perfect sunrise. The clear night skies with millions of stars are not too shabby either.
Sarasin Bridge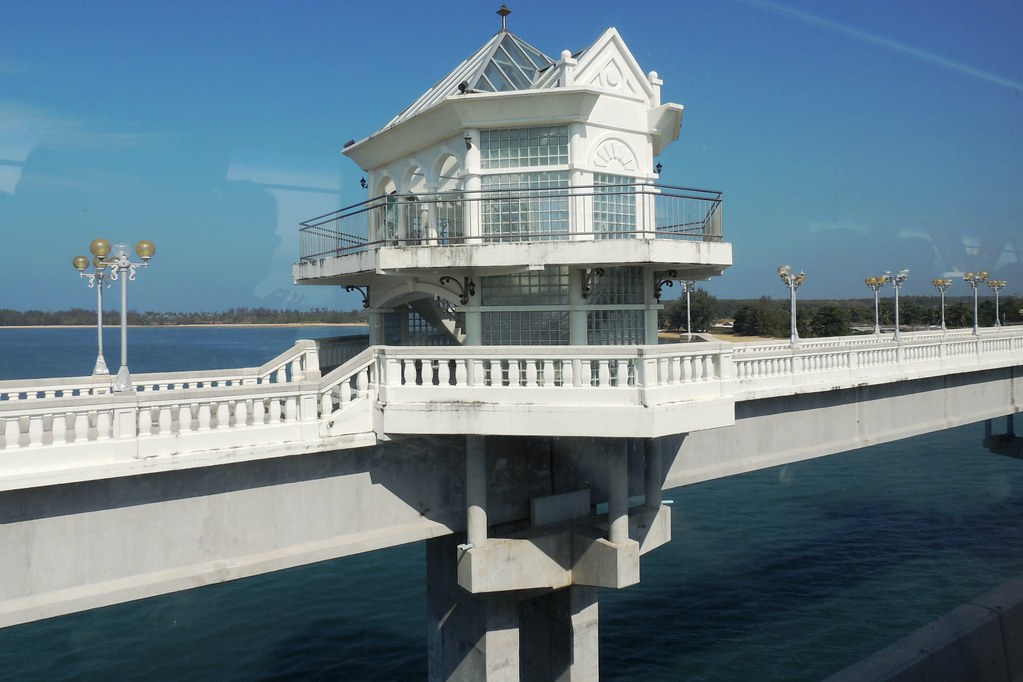 Did you know that Sarasin Bridge connects the mainland of Phuket and Phang Nga? And that it is known as one of the most beautiful bridges in Thailand. However, it has a very interesting yet tragic story. It is named after Pote Sarasin, former Prime Minister of Thailand, but it is best known for its unforgettable tragedy. In 1973, two young lovers, one from a wealthy family and one from a poor family, jumped off the bridge and took their own lives. The story is this: the family of K. Gew, a girl from a wealthy family, forbade her from seeing K.Dam, a local bus driver. They tied themselves together and jumped. A Thai movie about the lovers, The Bridge of Love, was released in 1987.
We love the views from the bridge which are beautiful, both in the east and in the west. But, one of the best reasons to visit is the local market. There you will find all sorts of seafood like small, dried fish and dried squid. You can also buy live crabs for your villa chef to prepare. Relish biting into seasonal fruits that you can buy at local prices. The bridge is a 10-minute walk from Natai Beach.
Splash Jungle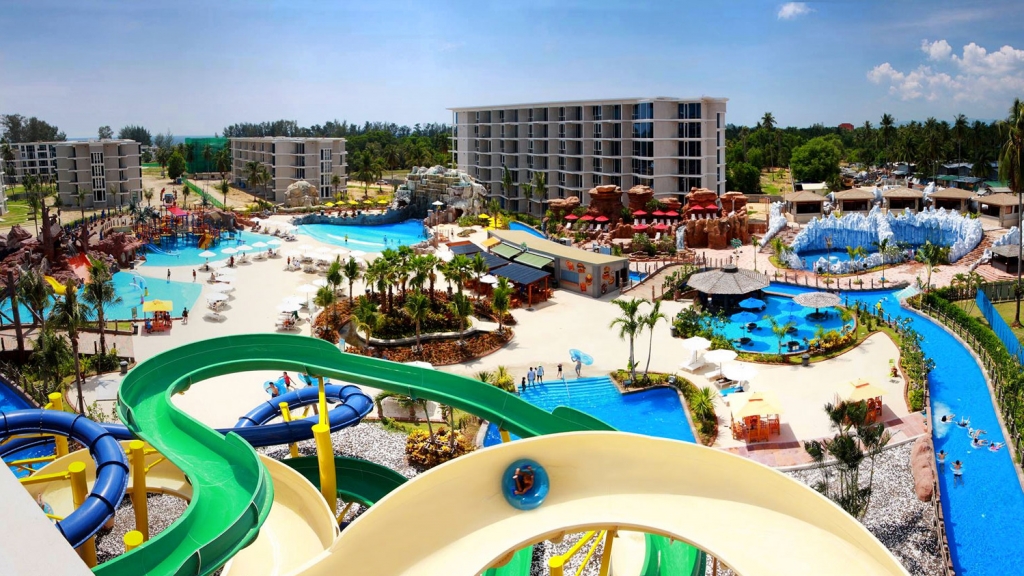 Splash Jungle is Phuket's first waterpark and offers family attractions for kids, teenagers, and kids at heart. Situated at Mai Khao Beach, only 20 minutes from Natai Beach, it is perfect for a young family. You can enjoy the 335-metre lazy river, a splash zone, a four-lane racing slide, a wave pool and one of their highlights, the Boomerango. Make sure to use sunscreen as there is limited shade.
Mountain Biking
One of the best ways to explore Phuket's family beach – Natai and its surrounding areas is to hop on a mountain bike. Anyone craving fast-paced outdoor action will enjoy the untamed natural landscape. You can bike for some time without seeing anyone and enjoy the coconut groves and mangroves.
Though deserted, you will discover a slice of local life at Phuket's family friendly Natai Beach. Head to the concrete pier at the north end of Natai Beach to watch local fishermen catching fish and squid – some for bait and some for their dinner. This is a great spot to take pictures of the classic Thai Longtail fishing boats lined up on the shore. Note, there are only a few shops here so make sure you carry drinking water with you. Moreover, there are a couple of small beachfront restaurants if you venture past the pier. 
Hot Springs
The natural hot spring source in the area was found about 40 years ago. Originally, the water sprung 3.5 metres high but has been controlled for preservation. It is now around 1.5 meters high. The natural hot spring water has been independently tested and certified, and the water from the source contains a host of minerals that offer an array of health benefits. These include easing and soothing aching muscles and joints and deep healing of muscles before a massage. The hot springs are 10 minutes away from Natai Beach.
Where to stay in Natai Beach
Travellers will be spoilt for choice when looking for an elite haven in Natai beach. Sava Beach Villas offers not one, but seven luxury beachfront villas. These chic holiday homes all boast contemporary interiors, floor-to-ceiling windows, and infinity pools.
Villa Amarelo provides panoramic ocean views in every room – a perfect backdrop when bonding with your children over its top-class entertainment facilities, including a pool table in the living area, an entertainment room, and an outdoor dining and barbecue area.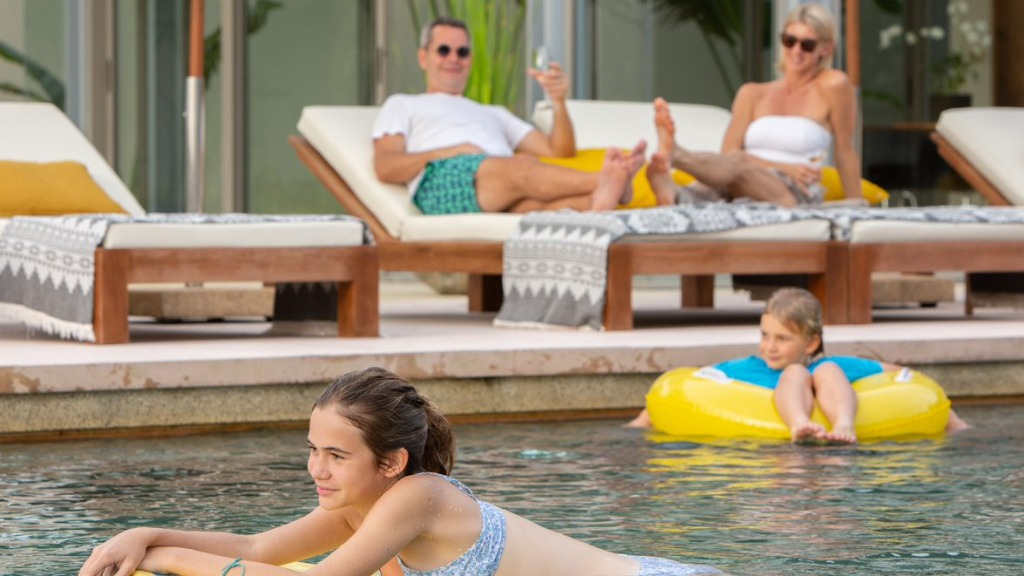 Villa Aqua offers plenty of space to relax and rejuvenate. Groups of friends can recharge at its spa room and saunas, unwind at the media room, and dine on seafood, barbecues, and cocktails at the outdoor lounge.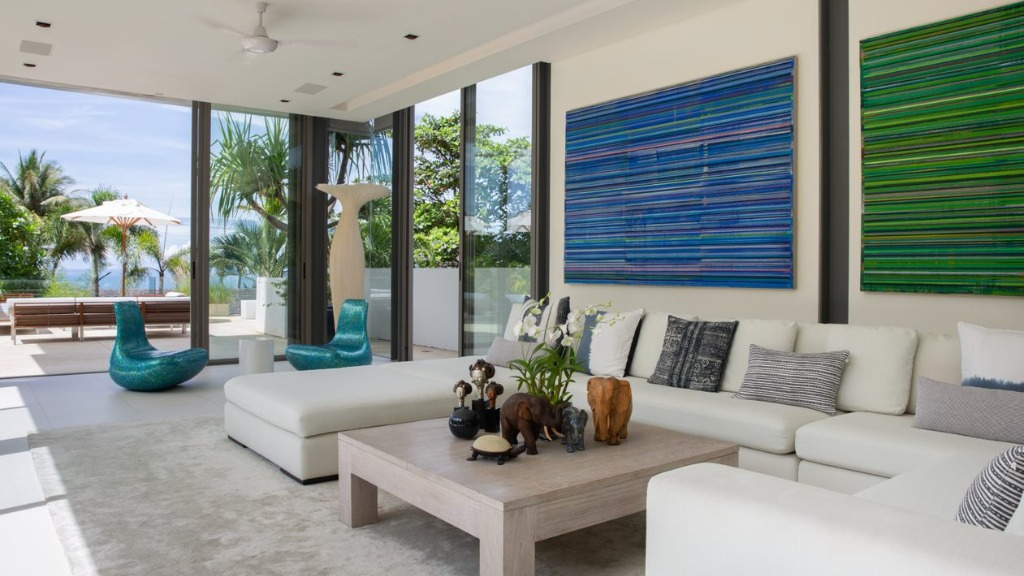 Villa Cielo is an ideal getaway for families. Kids with energy to burn will find no shortage of entertainment at the family room, the wide lawn, and pool, perfect for outdoor games of all kinds.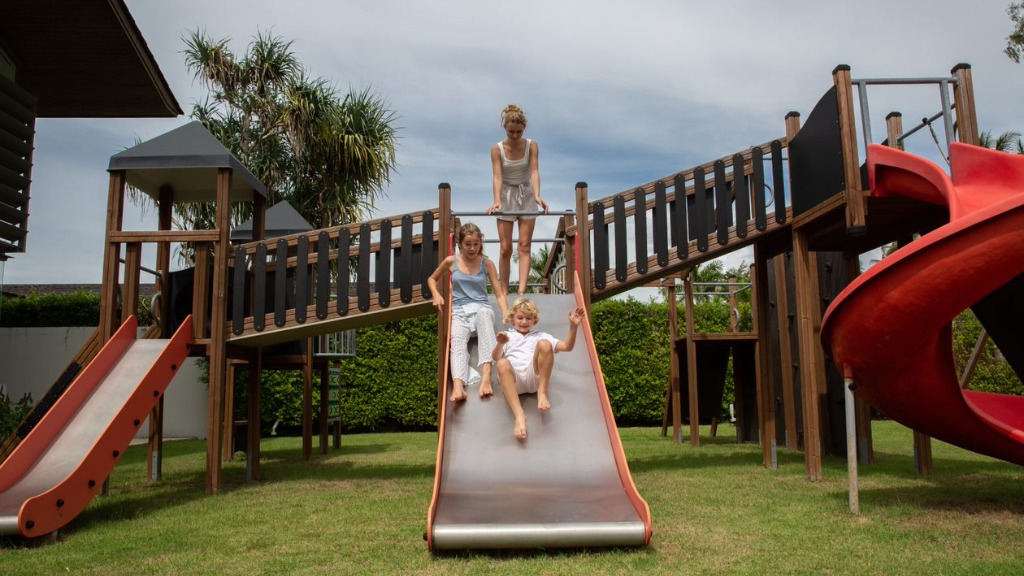 Villa Essenza is the ultimate destination for groups of friends. Spend the day playing a few rounds in the game room, bond over a barbecue feast with cocktails, and keep up with your fitness regimen at the private gym.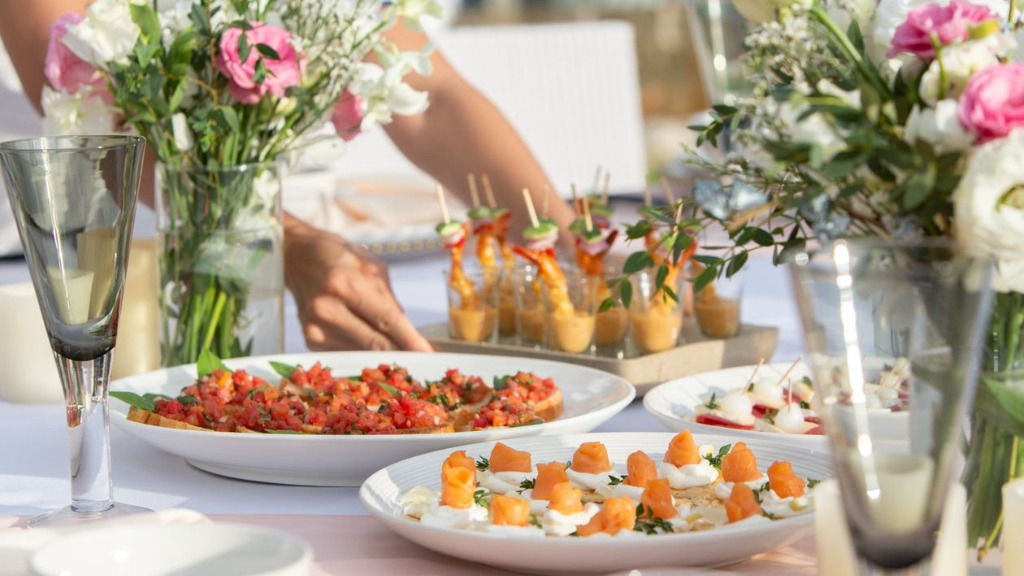 Villa Malee Sai lets you swim, wine, and dine at your leisure. Watch movies at the media room's Teatro entertainment system, catch the sea breeze at the beachfront sala, and play a few rounds at the pétanque pitch.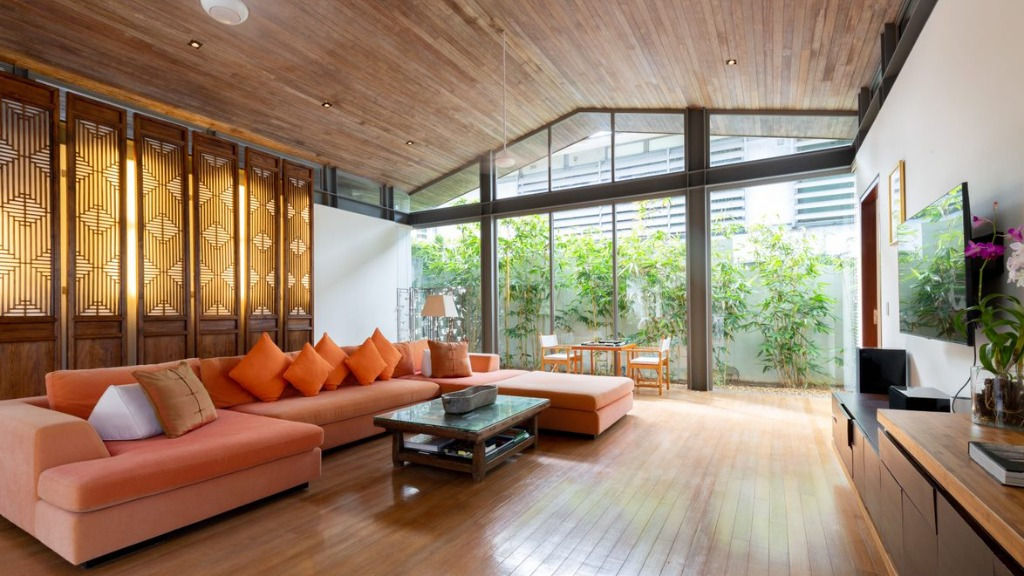 Villa Roxo is a fully-staffed villa for couples to enjoy a romantic meal. Thai delicacies are expertly prepared by the private chef, with an option for cocktails on the side. Afterwards, take a quiet walk with your loved one, hand-in-hand by the beach and admire the sunsets to set the mood.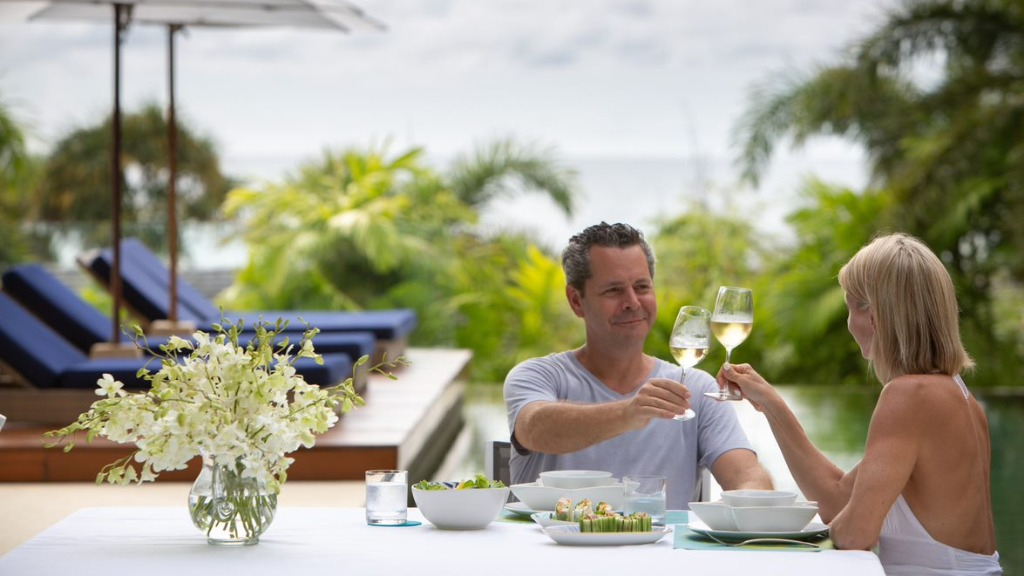 Villa Tievoli is perfect for large families. Up to 14 adults plus four kids can sleep comfortably in its seven bedrooms. Recharge at the in-house spa and sauna, and maybe even try on a new look at the private beauty salon, all with trained staff and premium products for a mani-pedi or a haircut.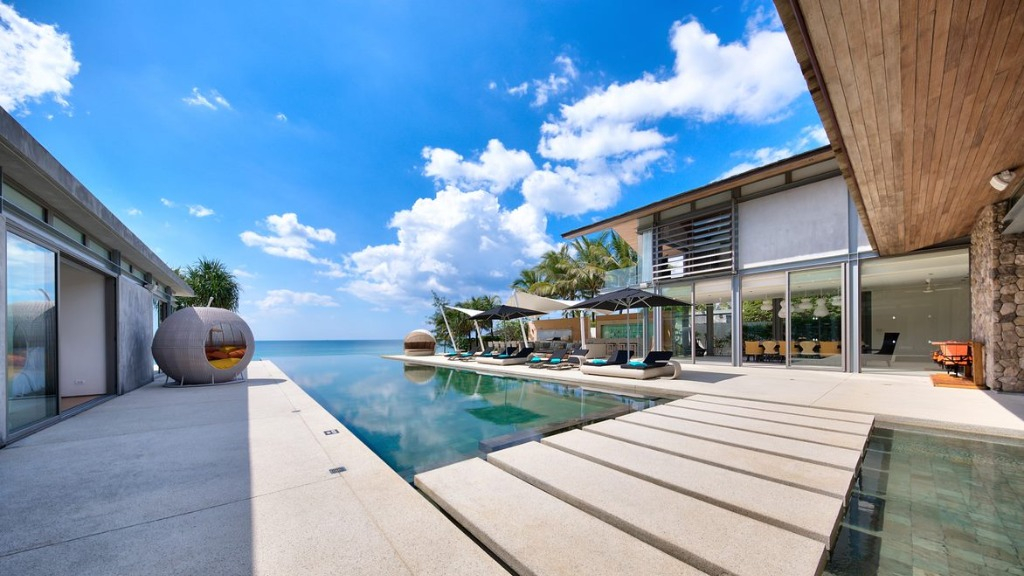 These activities and hotspots are all close to an elite haven at Natai Beach, perfect for family holidays. The white sands of Phuket's family beach – Natai hosts a selection of our best villas. Gather your family and friends for a holiday and find your own paradise at Phuket's hidden gem with them.