Planning a holiday is always a daunting, yet exciting task. It's easy to get overwhelmed by a myriad of things to consider — accommodation, budgets, places to visit etc. All of this, with an eye on seasons and availability. Booking in advance is the perfect antidote to this. Treat yourself to the holiday of your dreams with stress-free planning, more options and pocket-friendly deals. Get started on planning your 2023 travel bucket list.
Why book in advance?
Recent years have been hard on all of us. Multiple lockdowns, cancelled travel plans, major hits to our pockets — we've been through it all.
On the threshold of 2023, the pandemic is thankfully in our rear-view mirrors. Now more than ever, we realise what a joy and privilege travel is. But holidaying in 2023 looks a little different from what it did before. A lot of uncertainties still linger — from unpredictable airfares to skyrocketing hotel prices.
The best solution for all of this is planning in advance. The earlier you plan, the more options you've to choose from.
1. Spoilt for choice
Big cities are wildly popular with tourists and tend to fill up quickly. Conversely, smaller destinations have limited villas, which means that if you wait for too long, you might miss out on the best accommodation options.
Early planning also gives you flexibility over your itinerary. The earlier you book your essentials like flights and stay, the more things you can do at your destination.
2. Budget-friendly
Booking in advance is also easier on the pocket. Get cheaper flights, exciting deals on accommodation and stay within your budget. If you plan your holidays in advance, you can do so much more in the year, within the same travel spend.
3. Something to look forward to
It's comforting to have your calendar filled well in advance. Knowing that you'll soon be sunbathing on the beaches of Phuket or strolling through the markets of India in 2023 is an exciting way to welcome the new year.
After Covid-19, an entire generation of people retired earlier than normal. They're healthy, eager to fulfil their bucket lists and cognizant of their budgets. As a result, there is a higher influx of travellers in most destinations. Make sure that you have exactly the kind of holiday that you dream of by planning in advance and beating the queues.
Book a villa for your 2023 travel
Book in advance and score that luxury villa vacation of your dreams. Vacations are meant for relaxing — a welcome break from the tedium of everyday life. Wake up to magical views and dig into sumptuous meals whipped up by private chefs. Luxuriate in sparkling swimming pools or pamper yourself with rejuvenating massages. A villa promises all this and so much more.
Privacy
Savour abundant privacy in your very own villa. Dress as you like, share romantic moments with your better half and dance like no one's watching! You can even choose to have the villa staff around only during meal services.
Personalised Holidays
Villas offer personalised service from booking until check-out. The Elite Concierge is always on call to help you tailor your itinerary to your needs. At the villa, you're provided with housekeepers, butlers, gardeners and security — who are always delighted to help. Check with them for local insights and hidden gems that you'll rarely ever find in commercial brochures. Ask your private chef to whip up the choicest of delicacies just for you.
Exclusivity
Unlike a hotel, you're not stuck in long queues, surrounded by impersonal decor or forced to scramble for facilities.
Sharing a pool with strangers can be uncomfortable. But in a villa, you have all the facilities to yourself. Lounge by the private swimming pool and enjoy exclusive spa therapies and yoga lessons. Work out with your very own trainer in the state-of-the-art gym.
Free yourself from the hassle of time slots and availability issues. If you're working remotely, why not do so in a cocoon of peace and natural beauty? Make use of the villa's office space and high-speed WiFi. Be inspired by the pristine surroundings and let your creative juices flow.
Family friendly
Kids are also promised a splendid time. In addition to safety, there's plenty of room for them to play around freely. Unlike a hotel, you're never worried about the little ones losing their way or hobnobbing with strangers. The villa staff is kid-friendly and loves interacting with them.
Best Destinations To Add To Your 2023 Travel Bucket List
1. India
India is synonymous with a diversity of experiences — a sensory explosion of magical colours, ancient cultures and aromatic cuisines.
Explore the 17th Century cathedrals of festivities in Goa. Explore its 17th Century cathedrals, stroll through mysterious Portuguese forts and mingle with locals in delightful markets.
Cradled by the Nilgiri hills, Coonoor is a peaceful town in Southern India — famous for its lush tea plantations, heritage sites and luscious mountain views.
Discover the sleepy hill station of Lonavala, only two hours by car from Mumbai. It's known for its Buddhist caves and gorgeous waterfalls. Witness sun-kissed beaches in Alibaug, enjoy a ferry ride and treat yourself to authentic Maharashtrian seafood.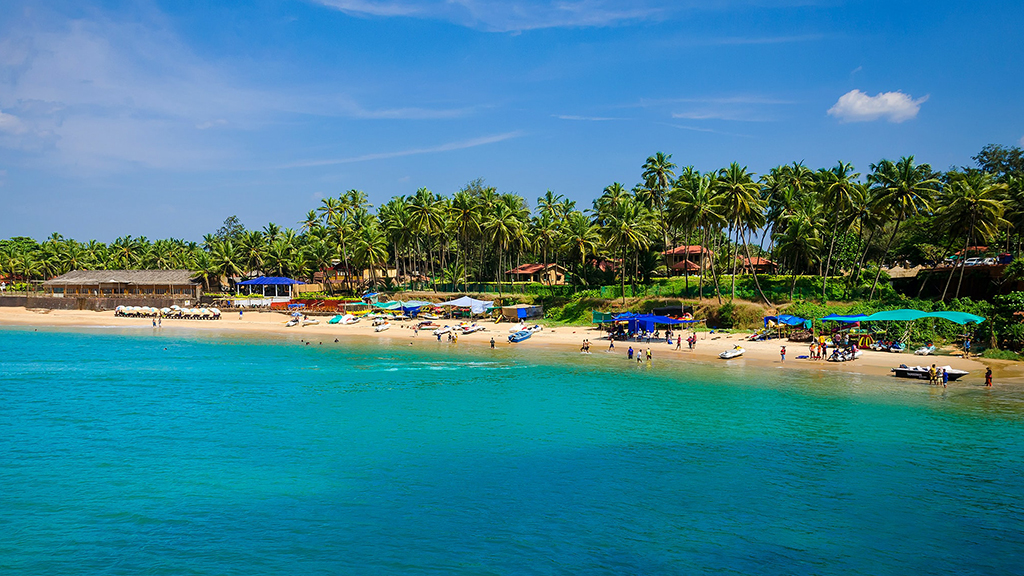 2. Sri Lanka
Nicknamed the 'Pearl of the Indian Ocean', Sri Lanka is a treasure trove of experiences.
Add Sri Lanka to your 2023 travel list. Take a plunge into history with a visit to the National Museum in Colombo. Head to Galle, a UNESCO World Heritage Site and witness Dutch-style architecture, trendy boutiques and charming cafes. Kids will love feeding turtles in Bentota Turtle Hatchery.
Pamper yourself with luxurious in-villa Ayurvedic massages. The therapists are experts in the healing practices of Ayurveda and will help detoxify your body.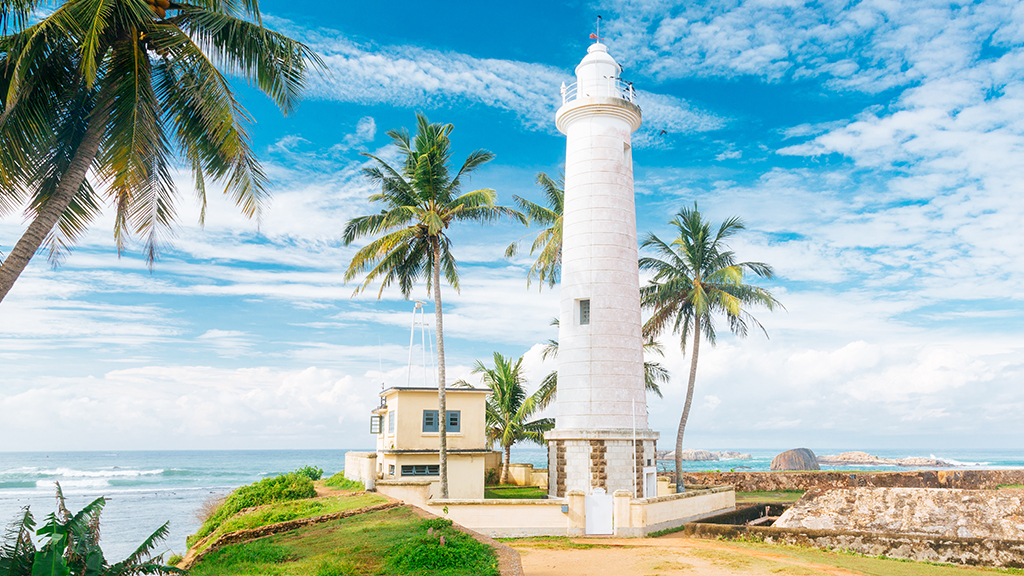 3. Bali
Bali is a kaleidoscope of natural beauty and fascinating cultural heritage. Its sweeping coastlines and culinary delights attract people from far and wide.
Pack your bags for a dazzling glamping experience in Lombok. Savour the freedom and rejuvenation of being in nature, while enjoying the luxuries of modern living. Offering the best of indoor-outdoor vacationing, you can enjoy a private plunge pool and spacious air-conditioned rooms.
Ubud is famous for its rice paddy fields, monkey forests and majestic Hindu temples. Explore art galleries, high-end stores and vibrant restaurants in Seminyak. Indulge in thrilling water sports like jet skiing and parasailing in Nusa Dua.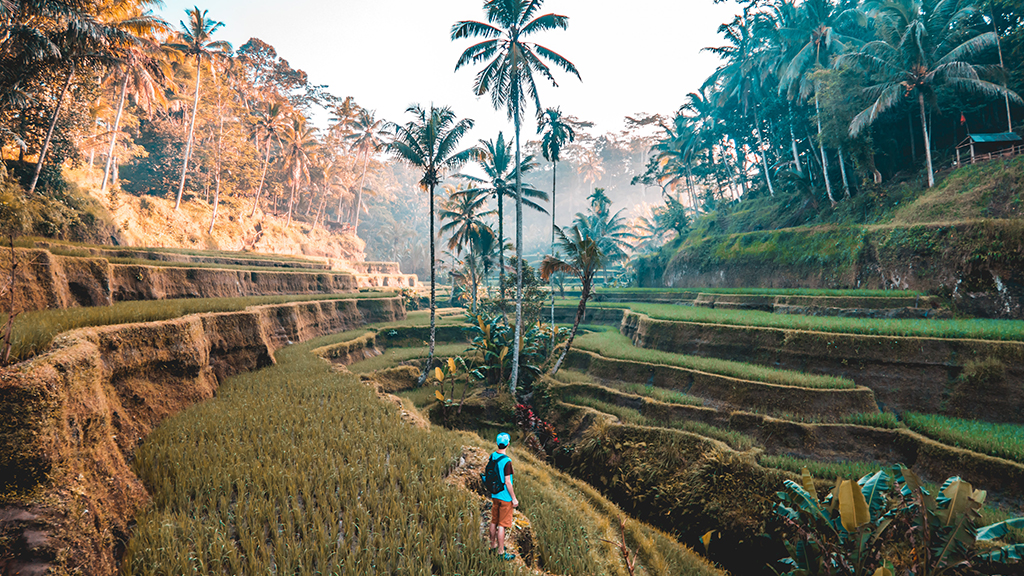 4. Phuket
Sapphire waters, exquisite temples and delightful markets, what's not to love about Phuket?
Sunbathe on the golden sands of Natai Beach. A welcome respite from the more commercial beaches, you can laze for hours, listening to the waves gently crashing on the rocks. Sample local street food in Kamala Beach. Afterwards, enjoy some me-time with a traditional Thai spa service in the villa.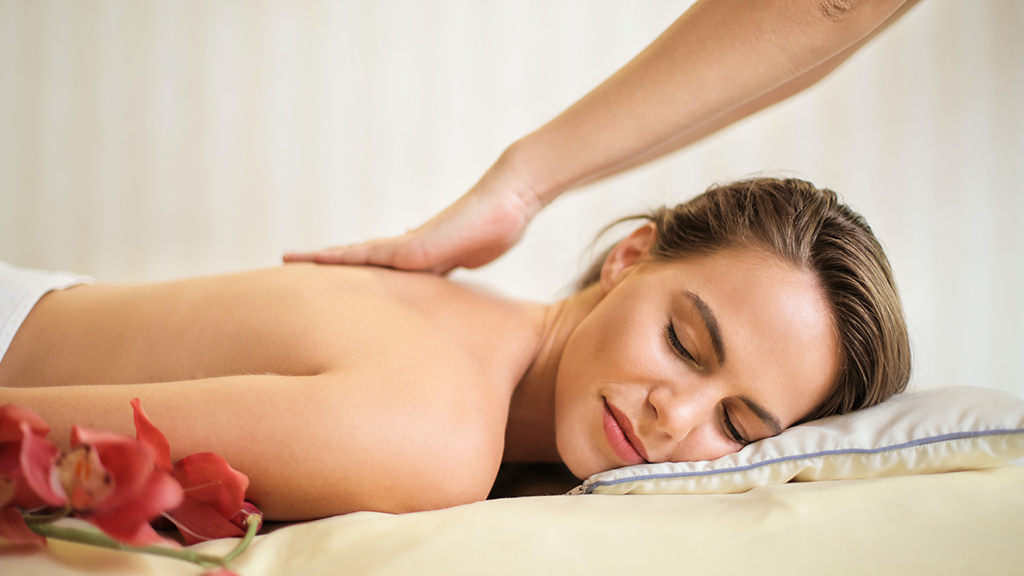 Look no further, stay at a luxury villa with Elite Havens and enjoy the perks of booking in advance.