How did Sri Lanka's tea industry begin? It started with one Camellia Sinensis plant brought from China in 1824 by the British, who had colonised the island, then known as Ceylon, in 1801.
It has since become a $1.5 billion export industry for this exotic teardrop shaped island in the Indian Ocean.
Alongside a booming tea production industry, tea tourism is also becoming increasingly popular. Take a look at our pick of the best tea experiences in Sri Lanka.
It is here that you can find the prized rare white tea leaves, grown near sea level and never touched by human hands. Founded by Malinga Herman Gunaratne, the estate – also known as the Virgin White Tea Factory or Herman Teas – is located only 35 minutes drive from Galle Fort.
The well-equipped tea factory, with machinery over 140 years old is a living and working museum. Herman or one of his knowledgeable staff will personally give you a tour around the estate, where you will learn how one of the most expensive teas in the world (priced at over $1,500 per kilo) is plucked.
Handunugoda Tea Estate
Tittiagalla, Ahangama
malinga@bellmail.lk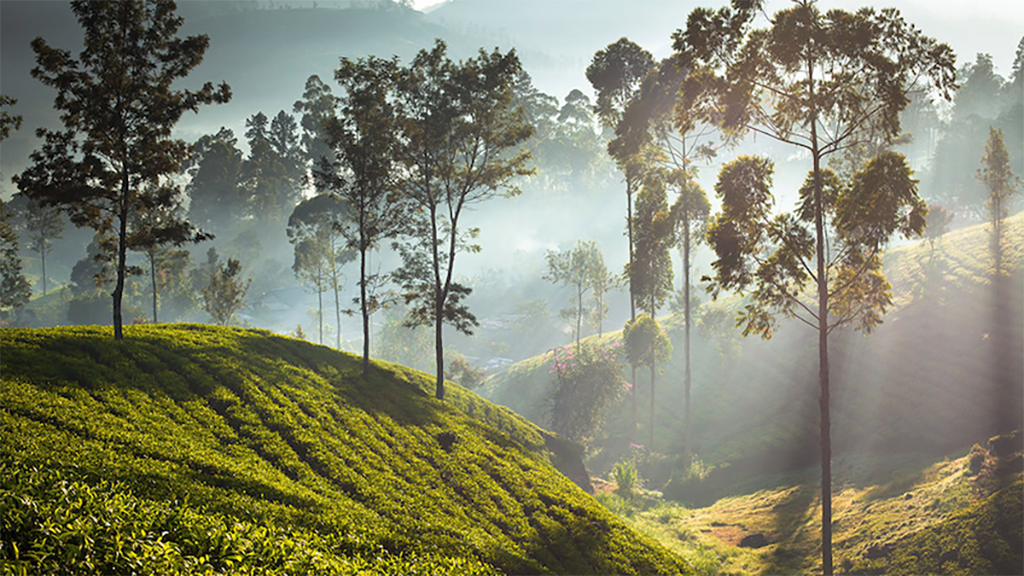 Perched 1,250 metres above sea level among the lush hills of the Bogawantalawa Valley, you are invited to embark on a journey through the scenic Ceylon tea gardens. A Resident Tea Planter is available to guide you through surrounding tea estates and trekking trails which roam tea-blanketed hills.
You can lose yourself in tea – literally.
Ceylon Tea Trails, Hatton
reservations@resplendentceylon.com
Just like wine tasting, Dilmah's headquarters outside Colombo arrange sip-and-spit sessions where tea enthusiasts learn to distinguish between different types of locally grown teas. Not only will you learn how to appreciate the unique flavour of each variety of tea, but you might also pick up a tip or two for making an amazing cup of tea as well. These exclusive tea tastings are available by appointment only.
Dilmah Private Tea Tastings
111 Negombo Road, Peliyagoda
info@dilmahtea.com
When you plan your trip, our luxury villas will make the perfect base for any of these tea experiences.