Tired of the Hollywood cliche of a White Christmas? Ditch the snow for sunny, golden sand beaches and the warmth of a dreamy family escape. Head to Sri Lanka and bring in the holiday cheer by witnessing majestic blue whales, going on elephant safaris and enjoying adventurous water activities.
Marvel at cascading waterfalls that look like dancing fountains. Savour exotic herbal teas straight from organic gardens that will make you forget even the creamiest eggnog; Sri Lanka promises all this and more.
Experience the opulence of Elite Haven's sensational villas — with an army of staff always delighted to help. Luxuriate in sparkling private pools, rejuvenate with in-villa Ayurvedic massages and tuck into sumptuous Christmas feasts whipped up by personal chefs.
Christmas in Sri Lanka
Sri Lanka might sound like an unlikely Christmas destination to many, but the tropical island is a haven for offbeat, extraordinary experiences. Though Christians constitute only 7% of its total population, Christmas here has a long and rich tradition, going back to the 16th Century with the arrival of European colonies.
Today, it welcomes you with hospitality that is warm, inviting and truly unforgettable. And, the sight of smiling locals fill you with festive spirit from the moment you step foot.
Live in the lap of luxury
Tranquillity is a rare privilege these days, but our villas promise just that. Safe from prying eyes, you'll be able to spend time with loved ones and have extraordinary experiences for life.
Inspired by traditional Sinhalese designs, our villas seamlessly blend high-end luxury with homely comfort. They are perfect for families with kids, boasting private pools and sprawling views of the ocean or rustling trees.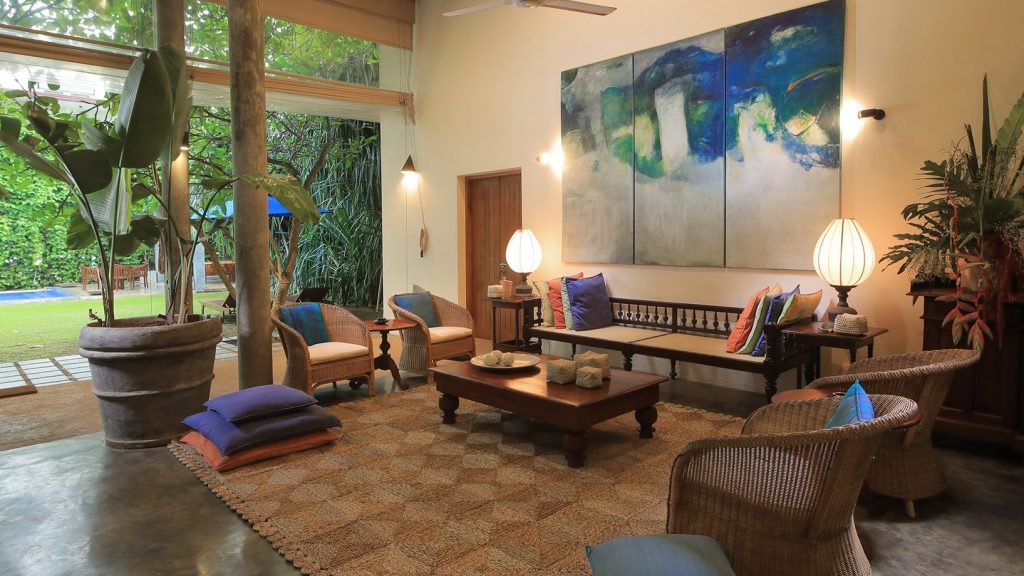 Impeccable service
If you're reeling from a stressful pre-Christmas season, let our cheerful staff pamper you for an especially relaxing time. The Elite Concierge will help arrange tuk-tuks for you to explore the tourist hotspots. They can brief you about kid-friendly facilities and share local insights.
If you wish to set up a private Christmas party, they will make it happen for you.
Those in the mood for leisurely afternoons indoors can pamper themselves with a luxurious in-villa spa. Our therapists are experts in the ancient healing practices of Ayurveda.
A private chef whips up festive treats just for you
While the cuisine of Sri Lanka is synonymous with flavourful curries, its festive dining menu is surprisingly varied. Whether you crave the traditional Christmas fare of stuffed roast turkey and fruitcakes or wish to try unique local specialities, your private chef will happily customise your dining experience for you.
Request for a truly authentic Christmas spread of dry roasted chicken, tangy potato and cashew nut curry, fried eggplants, yellow rice and a coconut relish called pol sambal.
But first, cake
Putting a delicious Asian spin on the classic English Christmas cake, Sri Lankans use local ingredients and preserves for a concoction that you'll be hard-pressed to find anywhere else.
Here, Christian families often bake their cakes in August, giving them plenty of time to age and soak in the flavours. They drench them in brandy once every few weeks until December to keep them moist. The cakes are studded with plenty of dried fruits like roasted cashews, pitted dates and dehydrated orange peels. Preserves of pumpkin, ginger and chow-chow are mixed in with aromatic spices.
Ask your private chef for one of these or head to Butter Boutique, The Cake Factory and FAB in Colombo.
Christmas shopping with a twist
One of the most cherished traditions of Christmas is buying gifts for your loved ones. The cities of Colombo and Galle come alive with festive markets during the holiday season.
The Galle Green Face Fair and Colombo Christmas Street are full of joyous faces and plenty of options for retail therapy. If you wish to make a loved one feel special, give them exquisite jewellery and gemstones which Sri Lanka is famous for. Colourful handmade sarees, scented candles and local handicrafts also make excellent souvenirs.
What to do on Christmas
A UNESCO World Heritage Site, Galle is steeped in art and history. Teeming with magnificent Dutch-colonial buildings, trendy boutiques and exquisite restaurants, it remains ever-popular among local artists, painters, musicians and photographers.
During the Christmas season, head to its famous festive market to experience cheerful live music and mouth-watering street food. Bask in the carnivalesque atmosphere of twinkling lights, Christmas trees and street performances.
For still more outdoorsy fun, take a walk along the imposing ramparts of Galle Fort, offering panoramic views of the ocean. Sip on refreshing king coconuts and eat lunch at Church Street Social, which feels like a throwback to the colonial era.
On the midnight of Christmas Eve, watch the sky come alive with glittering fireworks at Unawatuna Beach. If you're seeking a more reflective time, visit one of the local churches for the midnight mass and spend a few hours in prayer.
Sri Lanka and tea, a match made in flavour heaven
Why choose the same old eggnog, hot chocolate and mulled wine, when you can have aromatic herbal teas in Sri Lanka? Blessed with a perfect tropical climate and varied elevation, the island country is one of the most coveted tea producers in the world.
Put on your hiking shoes and forage through rolling tea farms. Blanketed in mist and lush greenery, the Handunugoda Tea Estate in Ahangama and Ceylon Tea Trails in Hatton organise private tea tours in the company of an expert guide, where you can sample the most prized and hand-picked tea varieties.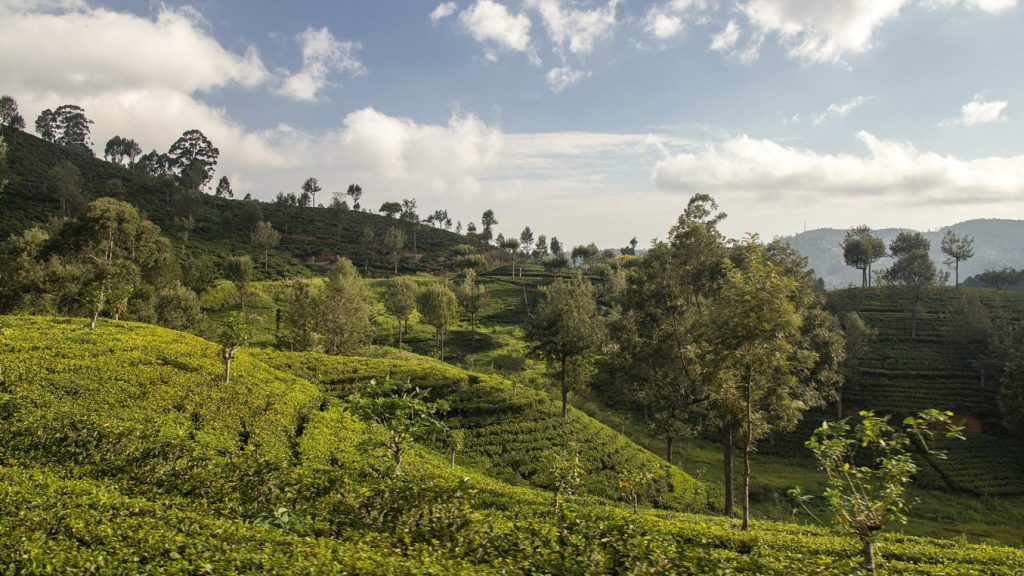 When in Sri Lanka
Sri Lanka is chock full of exciting and out-of-the-ordinary activities to keep you and your family entertained.
Instead of crowded shopping malls, spend days in the serene wilderness of Hiyare Reservoir in Habaraduwa. Boost your spirit of adventure with a day of swimming and surfing at Tangalle Beach. Kids will love interacting with turtles in the turtle farms of Habaraduwa and petting elephants in the Pinnawala Elephant Orphanage. Couples can experience a romantic birds-eye view of Sigiriya Palace and watch the sun go down. There's something here for everyone.
Book your holiday in advance and spend a magical Christmas in Sri Lanka. Visit www.elitehavens.com/promos/ for special festive offers. So, we'll see you in Sri Lanka this Christmas?