Don't you just love it when a book or a movie transports you somewhere you've never been? A vivid description or artfully shot scene can take you places without stepping on a plane. Travelling starts even before you book a ticket. It begins when the seed of wonder is planted in your mind. These 7 Hollywood films do just that. They make you want to travel across Asia and visit these amazing sites one by one. How many are on your bucket list?
7 Hollywood movies shot in Asia that will urge you to travel and explore Asia:
1. The Beach – Thailand
Directed by Danny Boyle and starring Leonardo di Caprio, The Beach is based on the book by Alex Garland. The story has Di Caprio find a strange map that leads to a hidden beach in tropical paradise Thailand. Though the book is set within the Gulf of Thailand on the country's east coast around the islands of Koh Samui, Koh Phangan and Surat Thani, the movie was shot on Thailand's west coast instead, around the Phi Phi Islands. The stunning islands can be easily accessed from Phuket via boat. Plan your travel in Asia to start in Thailand and take it from there.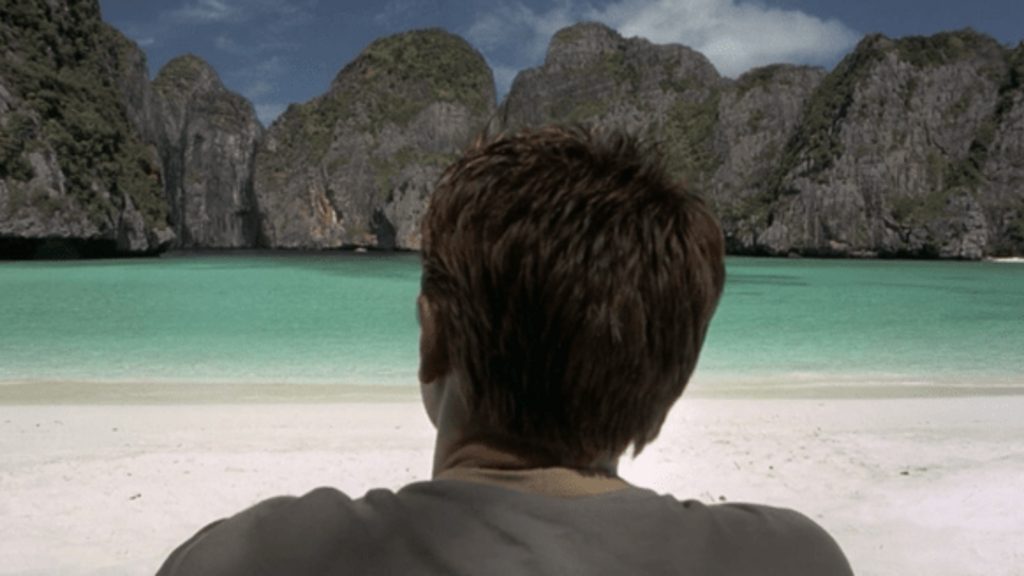 Photo credit: The Beach (2000)
2. Eat Pray Love – Bali
The book was a bestseller long before Julia Roberts starred in the movie and made it even more popular. Two-thirds of Eat Pray Love may be based in Italy and India, but there's no doubt that the movie gets its spiritual grounding in Bali. Though simplified, the interactions with Balinese healers give a glimpse of the deep cultural beliefs of the island, which continue to define the everyday routine of locals.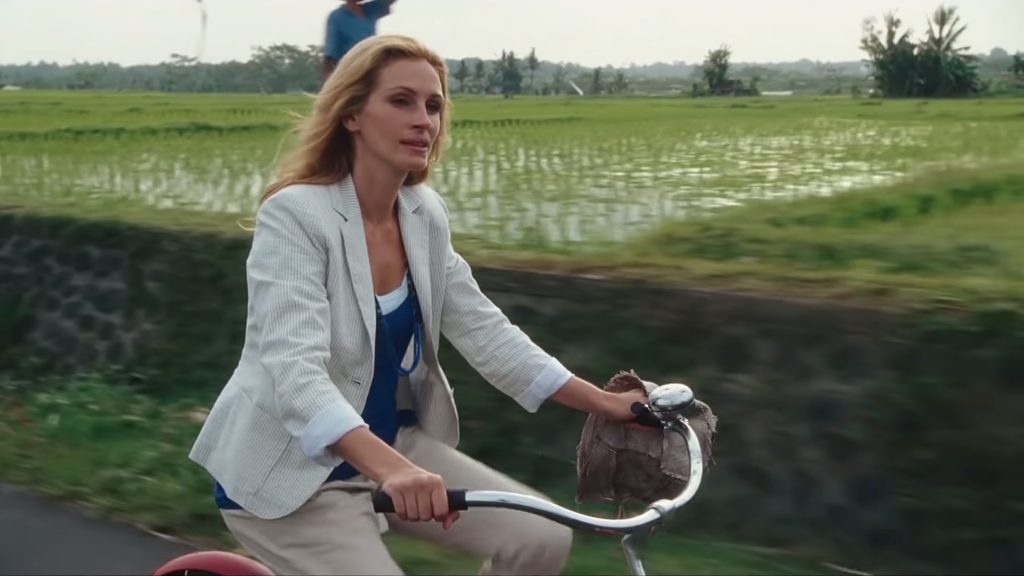 Photo credit: Eat Pray Love (2010)
3. Lara Croft: Tomb Raider – Cambodia
Filmed in 2000, this Angelina Jolie starrer was a cult film for many reasons. Tomb Raider is a popular franchise on its own with movies, video games and merchandise in its repertoire. Add to it, the super-fit Angelina Jolie in combat clothes and the mystical Angkor Wat as a backdrop, and you've got yourself a winner. Of all the shooting locations, the most memorable one from the film is around Ta Prohm. Come discover one of Angkor Wat's temples which sits seemingly forgotten, a kilometre away from the main temple complex. Engulfed by tree roots, the temple appears to be swallowed up by nature and is a visual spectacle that stays with you long after you've returned home.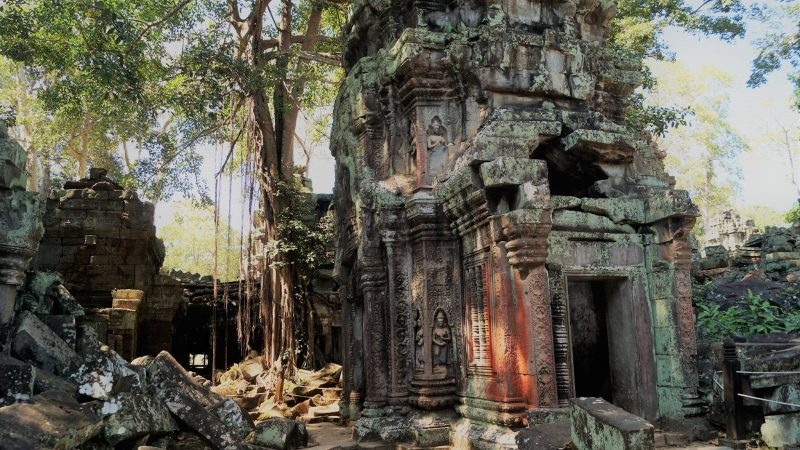 4. The Last Samurai – Japan
Japan features in many films such as Fast and Furious: Tokyo Edition. But, The Last Samurai stands out for showcasing the traditional villages and culture of the country. Though large parts of the movie were filmed in New Zealand and California, some of Tom Cruise's most memorable scenes are from Japan. Himeji City and Kyoto were extensively covered in the film, with Kyoto's 400-year-old Chion-In Temple being used as the supposed 'Imperial Palace' of the emperor Meiji in 'Tokyo'.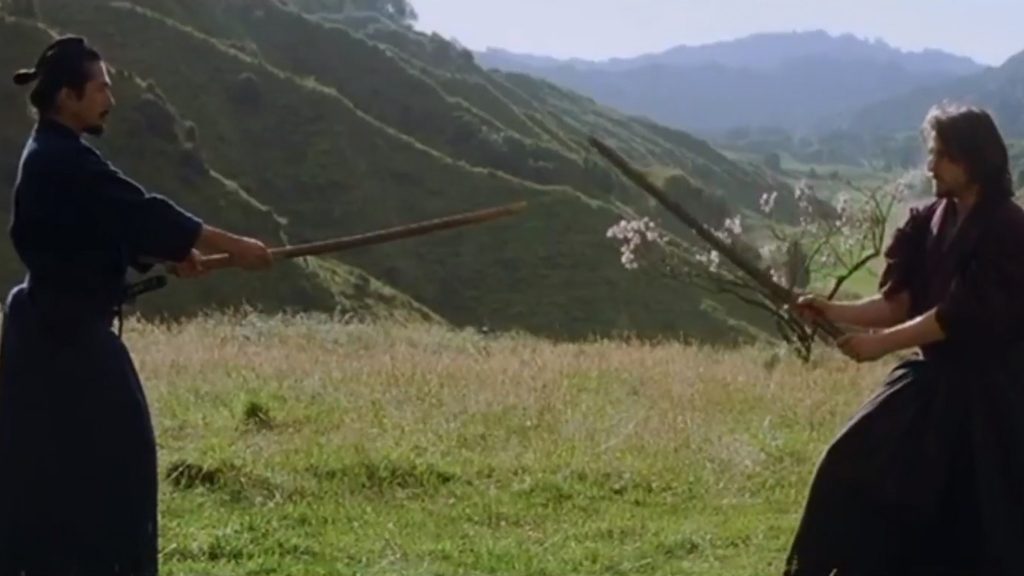 Photo credit: The Last Samurai (2003)
5. Crazy Rich Asians – Singapore
People who have never visited Singapore may have thought of it as just another nondescript city in the East but Crazy Rich Asians changed that. It put the spotlight on Singapore and showed the world just how wondrous the red dot is. Avatar-like supertrees at Gardens by the Bay, an exciting hawker food culture, colonial architecture and the best that money can buy – Singapore has all this and more. The movie put this amazing country on many bucket lists overnight.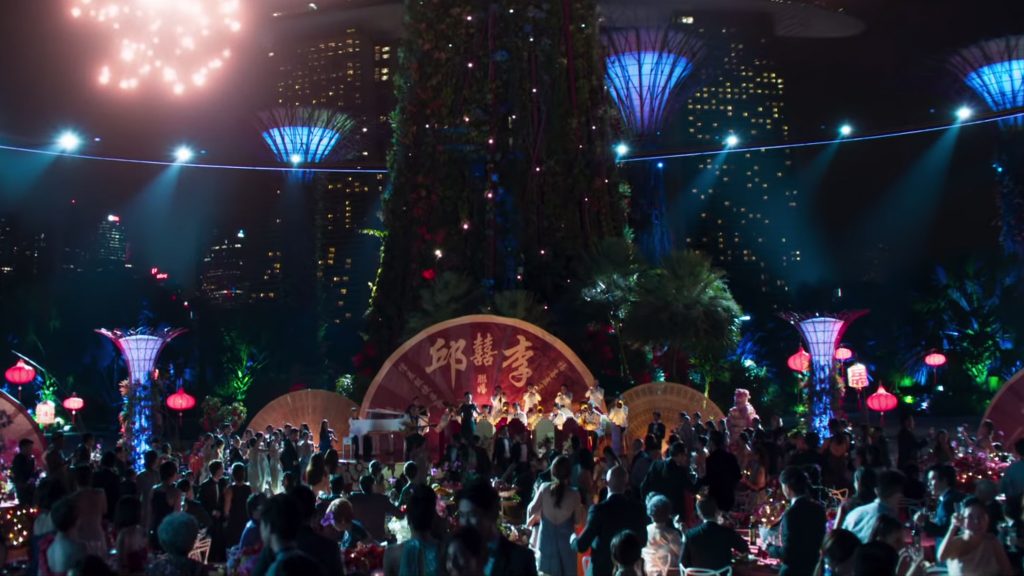 Photo credit: Crazy Rich Asians (2018)
6. Kong: Skull Island – Vietnam
The 2017 blockbuster was a box-office success grossing $566 million. The movie is predominantly shot around Vietnam, mostly around the Trang An region near Hanoi. The gigantic creature seems to fit right into his surroundings, with limestone karsts rising up around him, dwarfed by his enormous size. Trang An is an underrated and picturesque part of the country. Come here to visit the government-recreated King Kong Island in the middle of the water. It is replete with village huts, actors playing aboriginals and props like a boat where you can take pictures. Beyond the attraction of the erstwhile movie set, Trang An is packed with beauty, best explored on a boat weaving through low-ceilinged caves.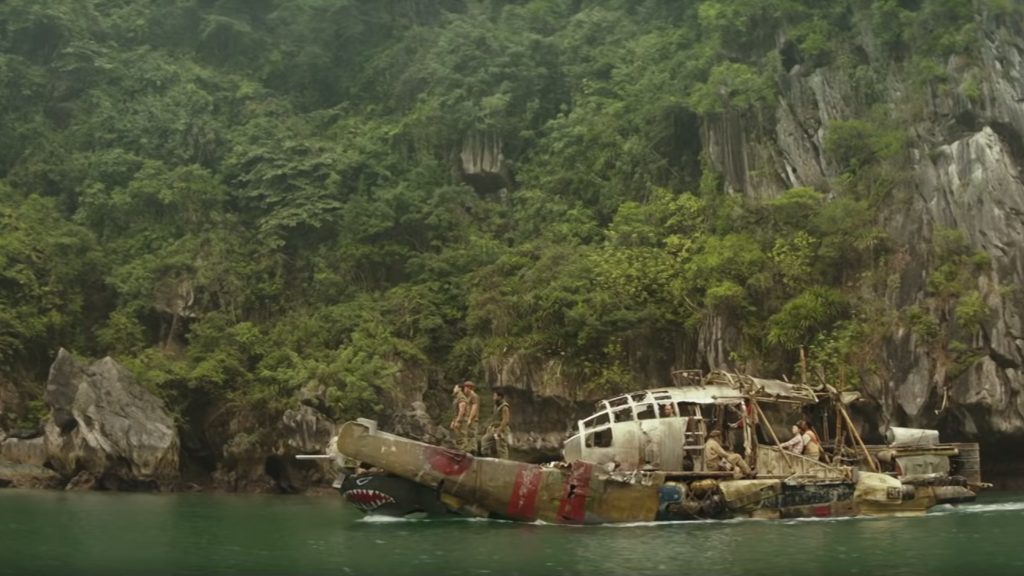 Photo credit: Kong: Skull Island (2017)
7. The Best Exotic Marigold Hotel – India
It's a shame that a colourful country like India remains underrepresented in world cinema. Viewers are either only exposed to the poverty and struggle shown in Slumdog Millionaire, or majestic palaces as backdrops in James Bond films like Octopussy. Enter The Best Exotic Marigold Hotel, a 2011 British comedy-drama based on the novel 'These Foolish Things'. The movie takes a wider view of the country and allows the actors to blend into their environment without a rosy or dark-coloured lens. Most of the film was shot in Rajasthan around Jaipur and Udaipur. But instead of only focussing on the palaces and forts, the movie gives you a glimpse of local life, markets, public transport and the unmistakable buzz of this vibrant land. When it comes to travel in Asia. India must feature high on your list.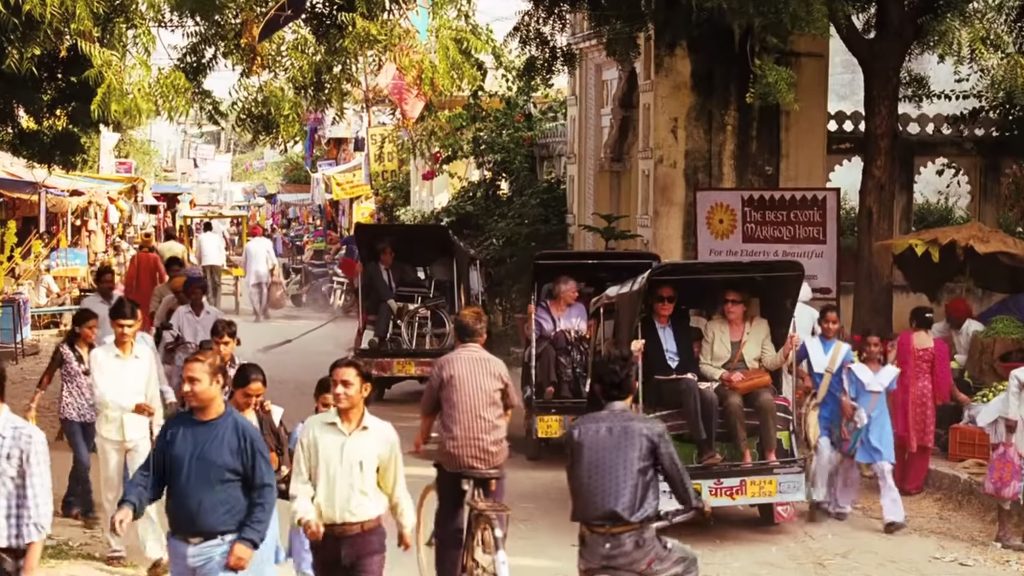 Photo credit: The Best Exotic Marigold Hotel (2011)
Allow these Hollywood movies to transport you to your favourite destinations around Asia. And for those who can travel now, book one of our private villas or chalets for a memorable and safe holiday experience.