Wherever your villa is in Bali, do make sure you head for the hills and spend at least a day exploring Ubud. This once-sleepy village has grown into a bustling hub of activity since Elizabeth Gilbert's Eat, Pray, Love film phenomenon almost a decade ago. Don't wait for the annual Bali Spirit Festival, Ubud Food Festival and Ubud Writers Festival; you'll reap rewards with every visit to the island's acclaimed cultural, creative and spiritual heart. Just ask your villa manager or concierge to organise a car and driver for the day, and then leave bright and early to give yourself as much time as possible to explore at leisure. Here we share a few ideas for your itinerary.
Make your first stop the famed Monkey Forest on the southern edge of Ubud – home to hundreds of long-tailed Macaque monkeys who are as comfortable with selfies as they are cunning/cheeky with stealing bananas (which you can buy at the entrance). It's a magical place to visit before the crowds descend, as you can soak up the mystical atmosphere of the 14th Century Pura Dalem Agung Padangtegal, one of three temples within the sanctuary.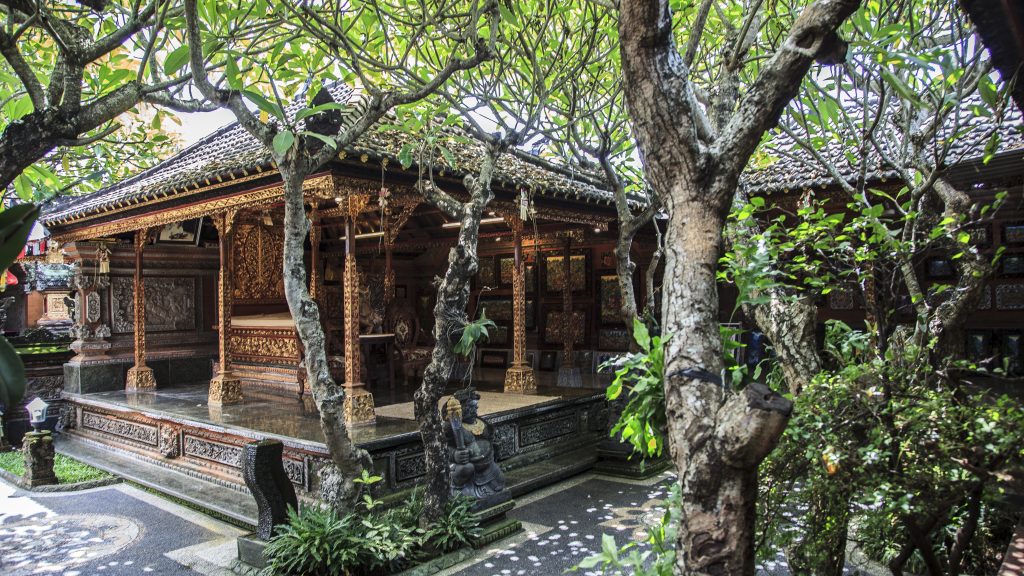 From here, it's a 15-minute stroll up Jalan Monkey Forest to Ubud Art Market – a popular stop for those seeking souvenirs. Small shops line this road, and if you're feeling peckish, stop at Three Monkeys Café for a late breakfast overlooking a rare central-Ubud rice field – or make a beeline for Jalan Goutama for a huge choice of warungs and world cuisine.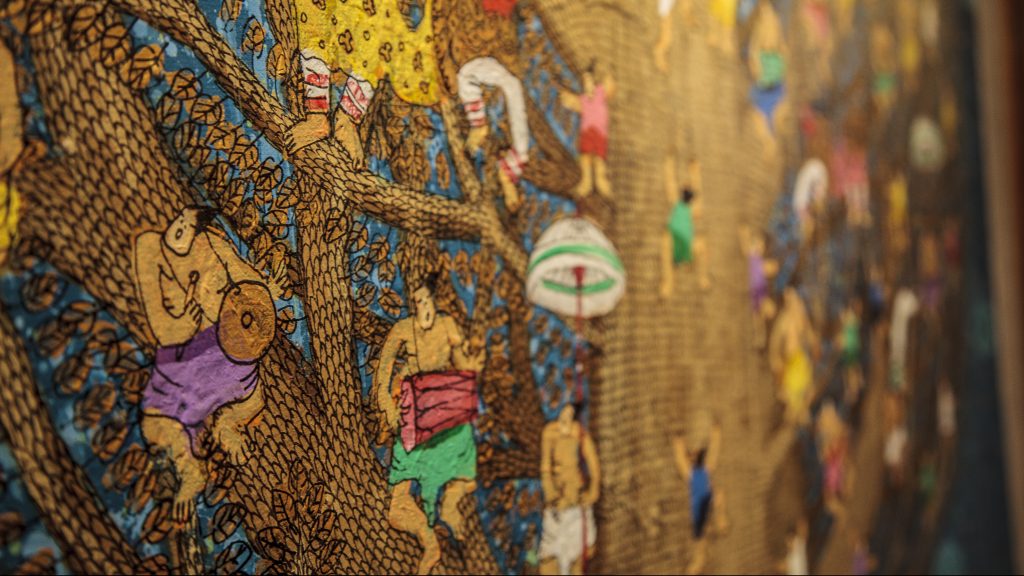 Wander through the market marvelling at the kitsch, collectible and covetable, jostling with the tour group crowds and enjoying the Balinese stallholders banter. (While there, why not pick up a sarong and sash so you can be appropriately attired to allow temple visits during your trip – though you'll be able to hire these at many of the more popular temples around the island). Then head across the street to the ornate Ubud Royal Palace; the front section is open to the public free of charge, and the traditional ankul ankul gate provides a splendid backdrop for family photos. Even more photogenic is the water garden of Pura Taman Saraswati with its carpet of lotus flowers.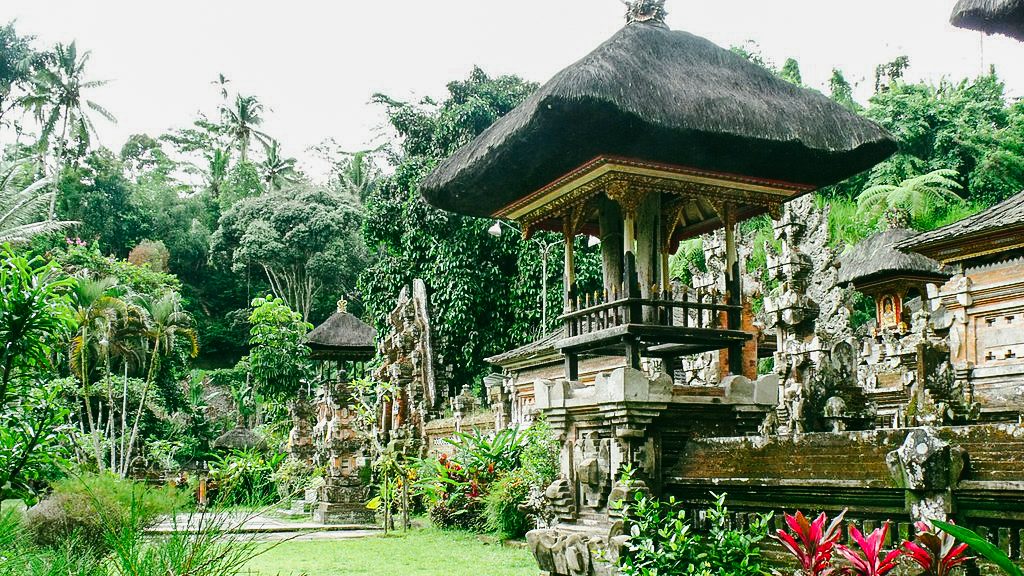 If you wish to continue exploring on foot, head up Jalan Kajeng, one of Ubud's prettiest streets with its patchwork of arty cement pavers inscribed with the signature of the famous (and not so). You'll find Threads of Life here, a non-profit that assists Indonesia's myriad traditional weavers; its gallery is irresistible! This street eventually gives way to a path through rice fields, offering a pleasant stroll to the iconic Sari Organik (here long before the vegan/raw food epidemic) – just the spot for a late lunch; or continue to Café Pomegranate for a different vibe.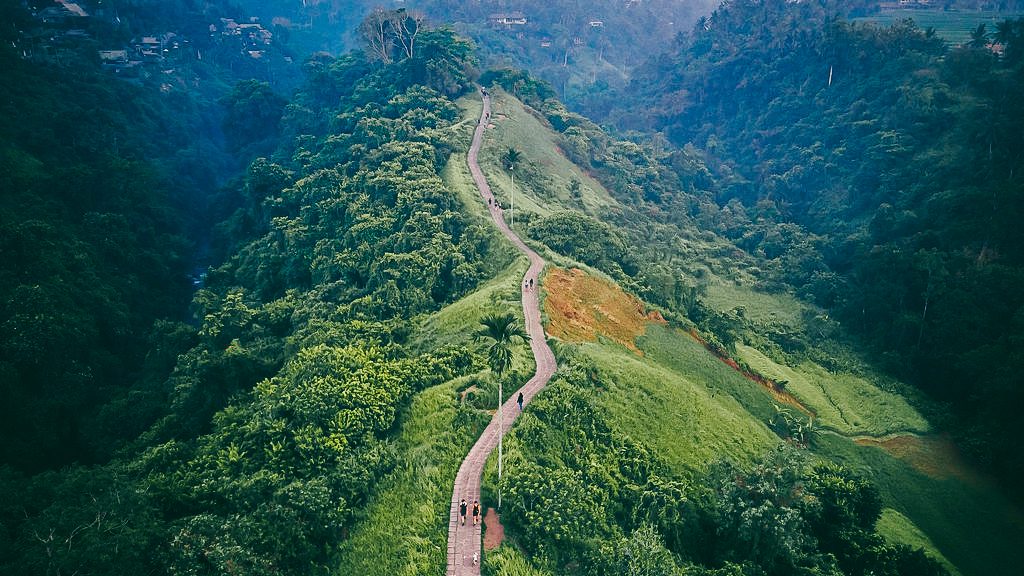 If a more scenic stroll holds greater appeal, head instead for the Campuhan Bridge and, starting at the 8th Century Pura Gunung Temple, walk the Campuhan Ridge high above the Wos and Agung river valleys, enjoying spectacular scenery and, after a kilometre or so, the sprawling rice paddies of Bangkian Sidam where you can stop for a fresh coconut juice at Karsa Kafe.
Is there time in the afternoon to participate in a creative class such as silver-smithing, wood-carving, batik, painting or ceramics? Perhaps check out class times at places like Sari Api and Perak Jewelry… and then plan for another day or two in Ubud? For if this is your one and only day, it's time to head out to Gunung Kawi in Tampaksiring a ¾-hour drive away – an awe-inspiring 11th Century temple complex carved out of the rock face a 270-step descent down to the sacred Pakerisan river; to this writer an absolute must-visit. Late afternoon is perfect timing as it is cooler and less crowded.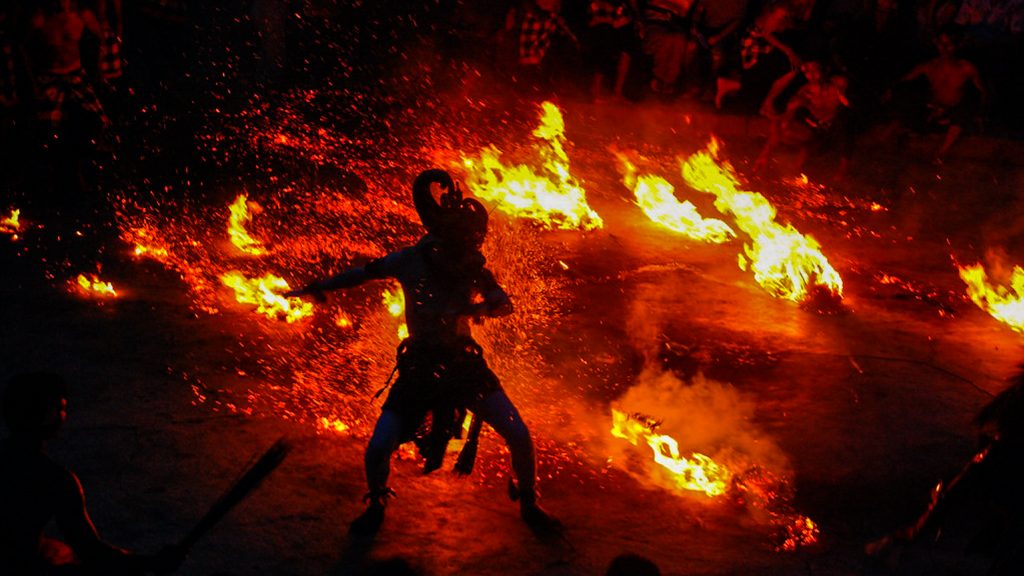 Round up your day trip with a dance performance such as the Legong or Kecak fire dance and, if you've booked in advance, a gourmet meal at Locavore; after all, who'd think you'd find one of Asia's top 50 restaurants in Bali's mountains!
Ubud is the perfect area to use as a base when visiting Bali as the town is surrounded by emerald rice terraces, traditional art and craft communities, ancient temples, palaces, and breathtaking river gorges. Explore all the wonders Ubud has to offer from the comfort of your own elite haven.