If you think Bali is a fashion shopping Mecca, imagine your delight on learning that it's also a hub for home accessories and décor items. That's right – you'll find the answer to all your decorating needs in Bali. From island-vibe looks to a more classical style, this is the place to go for some good old-fashioned homeware. Get ready for a shopping spree!
Lemari
In Lemari lies a superb collection of wildly eclectic antiques and artefacts, amassed from the Indonesian archipelago and other global locations. It's clearly a labour of love and great taste, one that embraces opulent European pieces as well as the exotic and wonderful world of tribal art.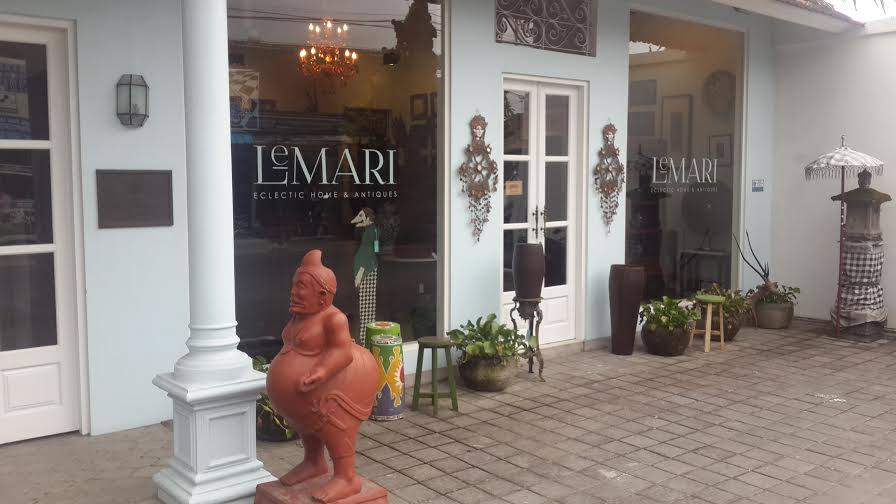 Paradise
Like a breath of fresh air, or perhaps a gust of sea breeze blowing through your hair, Paradise showcases hip and new tropically-inspired homeware. The brand does retail and wholesale sourcing, as well as interior designing – perfect for all your decorating needs.
Kevala Home
A Balinese brand that creates superb ceramics and stoneware in collaboration with top designers from around the world. Kevala is the tableware du jour for Bali's best restaurants, just flip a plate and see. If you are a fan of ceramics, Kevala is a must-visit.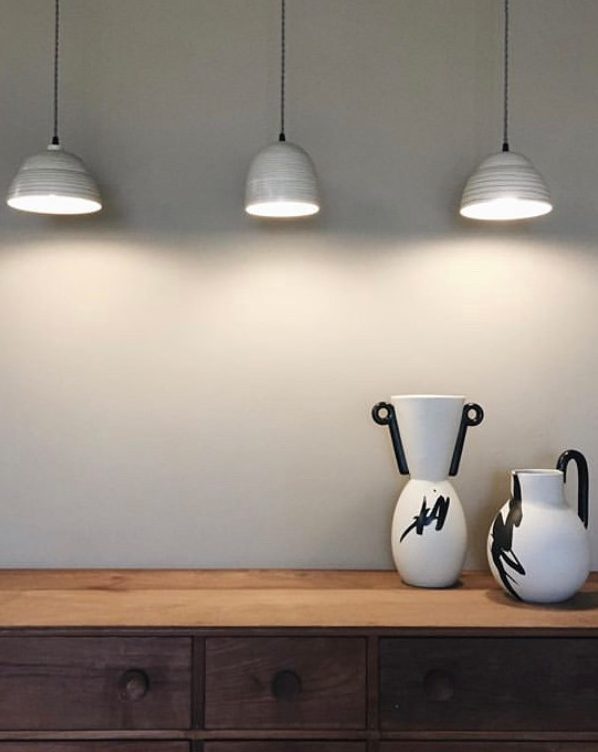 Jungle Trader
The Jungle Trader is a concept store in Canggu where an open, lush and inviting space awaits. Brass, wood, raffia, textiles, stone, art, gold, silver, woven, woven, printed, embellished, vintage, traditional, old and new – all these find space within its walls. Original commissioned artworks by local artists and clothing are also available.
Kim Soo
The chic lifestyle and retail space Kim Soo showcases black and white statement pieces, complemented by a sassy range of gorgeous homeware made in the remote parts of Indonesia. Chopping boards, rugs, wooden carvings, cushions and feathered accent pieces abound.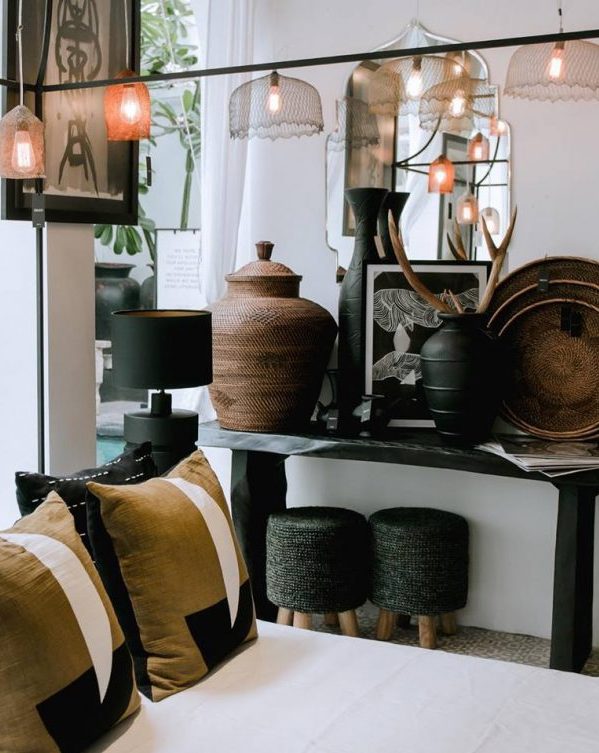 Sutanama
Nobody can claim that Bali isn't a shoppers paradise when entering Sutanama. Located in Seminyak, the concept store brings talented designers and suppliers together under one roof.
Besides retail, they do wholesale orders and accept commissioned works. The founders have worked with companies like Crate and Barrel, Habitat UK, Freedom Shop and Furniture AUS, Zara Home Europe, Umbra Canada and others.
Mercredi
For home décor inspired by the island, Mercredi is the place to go. American-Indian touches are also in abundance – from dreamcatchers (which are immensely popular in Bali) to eclectic prints on pillows. You'll also find a decidedly American spin on European-inspired pieces, very shabby chic.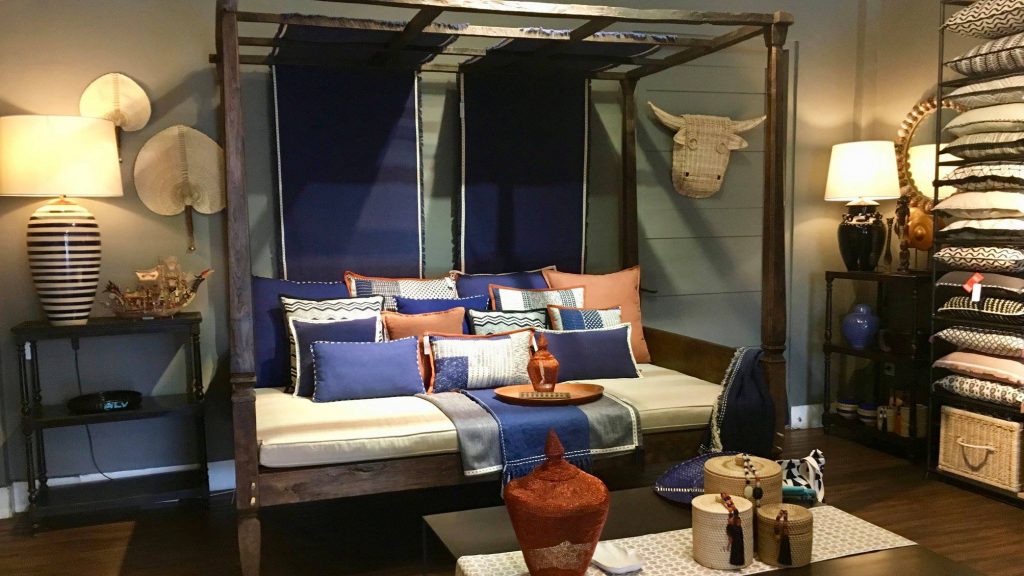 Gaya Ceramic and Design
Gaya Ceramic and Design's slogan is "Where clay and culture come together" and this is evidenced in its offerings, which include ceramic pieces in all possible shapes and sizes. Established in Bali by an Italian couple in 2001, Gaya Ceramic and Design aims to inspire. Its website says that items are crafted with "intuition and love." What more could you want from fabulous design?
Bungalow Living Home Store
Bungalow Living is a self-confessed "Mecca for interiors, shopping, photography, and coffee." The trio, Bungalow Living Home Store, Bungalow Living Gallery, and Giovanna Photography & Coffee, are located in the heart of Canggu. Within steps of each other, the three venues make for an interesting lifestyle proposition. Colours, textures and details of Bungalow Living were inspired by the owner-cum-photographer's travels across India, Burma, Myanmar, Ethiopia, France and Bali.
Balquisse Living
Style and beauty reside in Balquisse Living, where an opulent and unusual chandelier can be acquired alongside a draped teak daybed covered with bespoke designer cushions, and a decorative antique telephone with a French colonial bearing and tropical groove.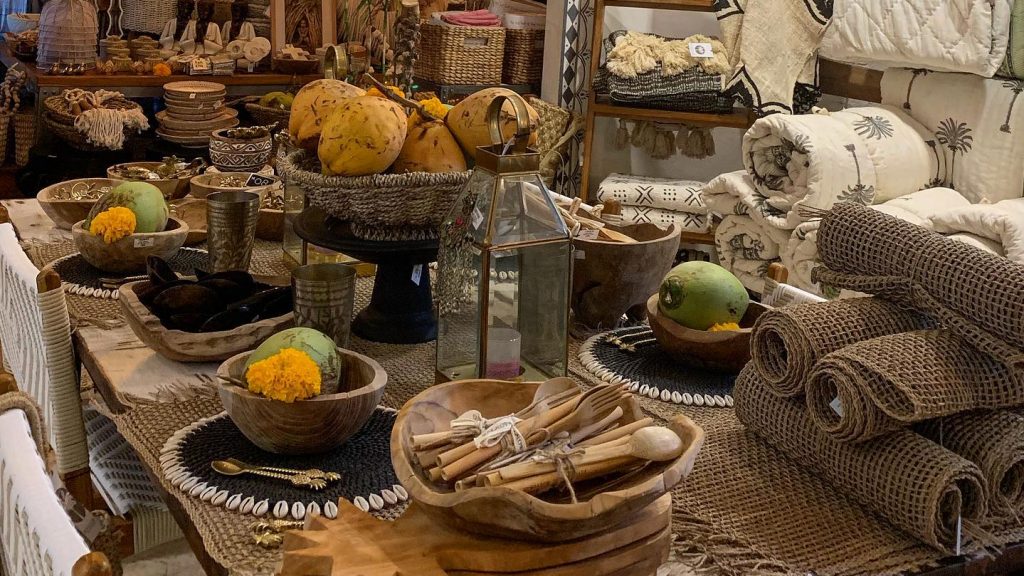 Toko Emporium
Toko Emporium includes fashion items and merchandise for pets, but its biggest draw remains its homeware collection. Brass, rattan, resin, shells, wood and other textures and materials are strewn together in a lovely manner here. Most of the merchandise is made in Indonesia.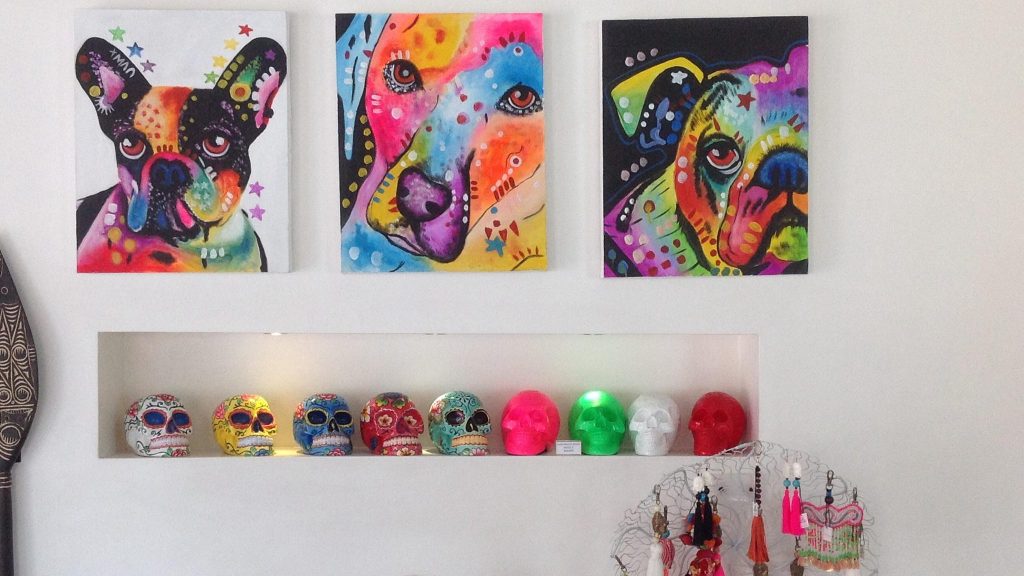 Bambooku
Heavenly sheets and towels plus a small range of T-shirts and clothes made from organic bamboo that has been spun into cotton. This super-soft breathable fabric is exquisite for the bed and on the skin. Bambooku also stocks on-trend Takesumi charcoal products.
Stay at one of our centrally located Elite Havens and explore Bali's home decor stores at leisure. As our guest, you are entitled to a range of special perks around the island, including access to the Elite Concierge, who will be happy to arrange a personalised shopping tour just for you.
Featured image credit: Photo by Artem Beliaikin via Flickr