It's probably fair to say that most people enjoy a drink when they're on holiday. Whatever your favourite tipple – an iced beer on the beach; an exotic cocktail at sunset, or a glass of chilled wine by the pool, read on to gain some insider's info on the best places in town to buy beer, wine and spirits. And even better – how to have it delivered.
First, we'd recommend that you skip the duty-free shop at Bali Airport. While the store may be called 'Duty Free', it's not. All alcohol that comes into Indonesia is slapped with a heavy import tax. The only ways around paying the tax are by purchasing a bottle of duty free at a foreign airport en route to Indonesia, or buying domestic products once you're here.
FOLLOW THE STAR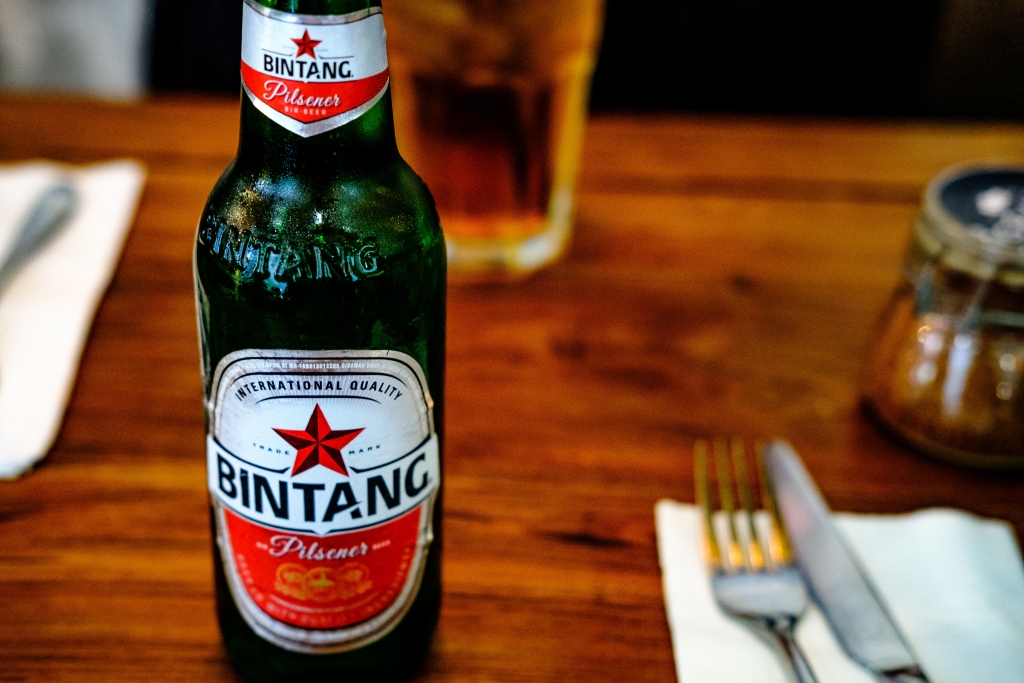 In Bali, Bintang (meaning 'star') is synonymous with beer. This popular lager has 4.7% alcohol content and a mild flavour that's well suited for beach holidays. Brewed in Indonesia, Bintang is a Heineken brand, and both beers display red stars prominently on their labels.
Second to Bintang, the most widely available beer in Bali is San Miguel (and San Miguel Light, served with lime). You'll see Bali Hai, Anker and Stark, too. Foreign beers are harder to find, but they are out there if you know where to look. Beer & Co have outlets in Canggu and Legian, and propose a satisfying range of imported big name and craft beers.
For good prices on local beers, head to the (rather confusingly named) Bintang supermarket in the centre of Seminyak, Bali. The store's logo is, you guessed it, a red star. They also sell wine and spirits here and, conveniently, you can pick up a bottle opener or corkscrew while you are there.
Bintang Supermarket
Jl. Raya Seminyak No.17, Kuta Bali

PEPITO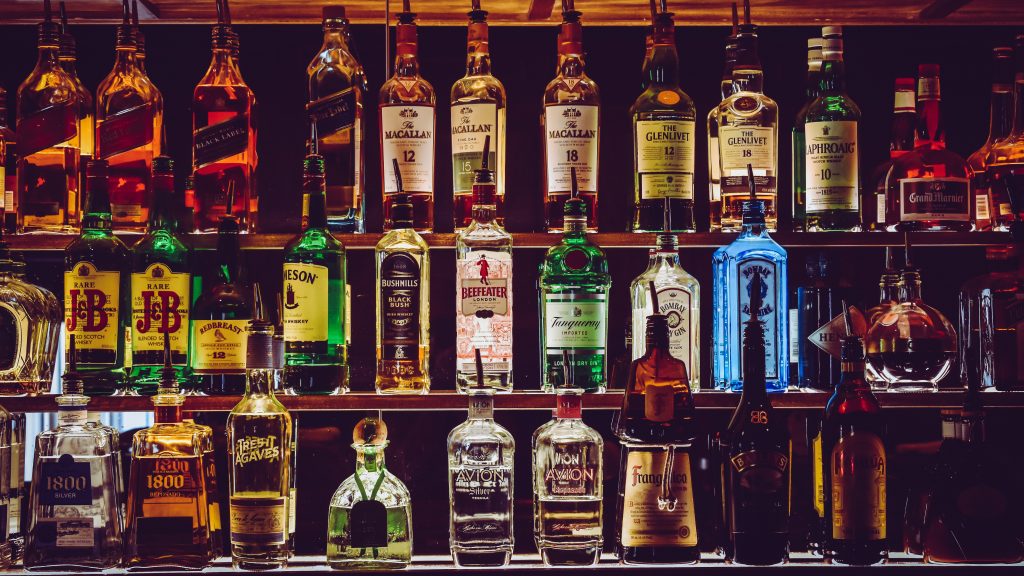 Back to the business of stocking the bar. Pepito is an established supermarket brand with stores all over South Bali and Ubud carrying a decent selection of booze including a wide choice of whiskey, bourbon and scotch.
For mixers, you'll find Bali has the standard set from Schweppes – imported and domestic; soda water, tonic, bitter lemon, ginger ale, ginger beer – brand name soda pops and a variety of juices. Diamond brand juice has no added sugar.
Pepito Supermarket
Jl. Raya Tebongkang, Singakerta, Ubud, Bali
Pepito Express
Jl. Raya Kerobokan, Badung, Bali
Pepito Market
Jl. Raya Canggu, Badung, Bali
CARREFOUR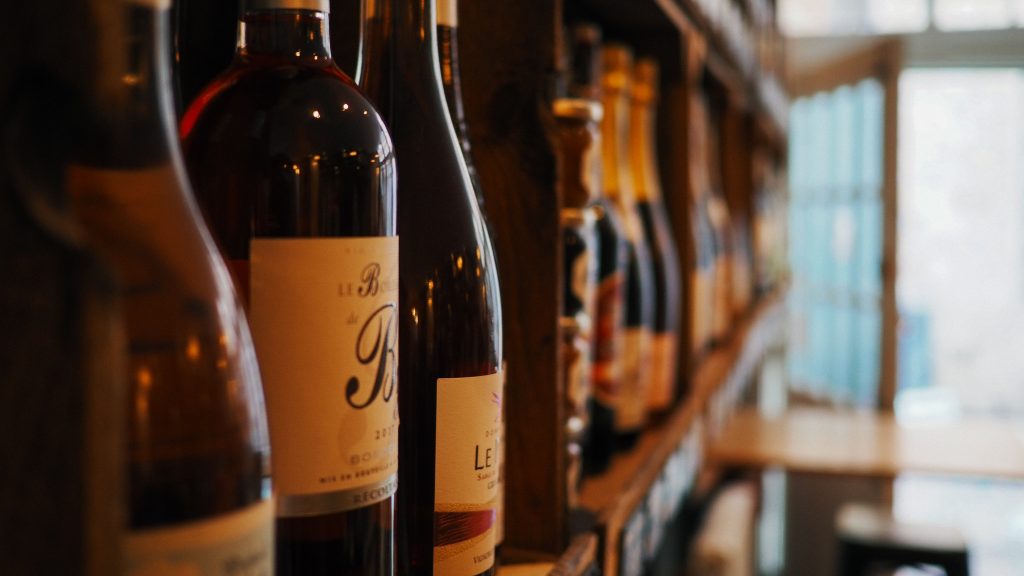 French supermarket giant Carrefour also has everything one could wish for. If a decent bottle of Pinot Noir or a cheeky Sav Blanc are on your wish list then we've got good news – you need never find yourself with an empty glass again.
Each of the three Bali Carrefour locations is a one-stop shop for excellent beers, wines and spirits at attractive prices, as well as the all-important imported cheeses, olives and crackers to go with them.
Carrefour Sunset Road
Jl. Sunset Road No.8, Kuta, Bali
TIARA GATZU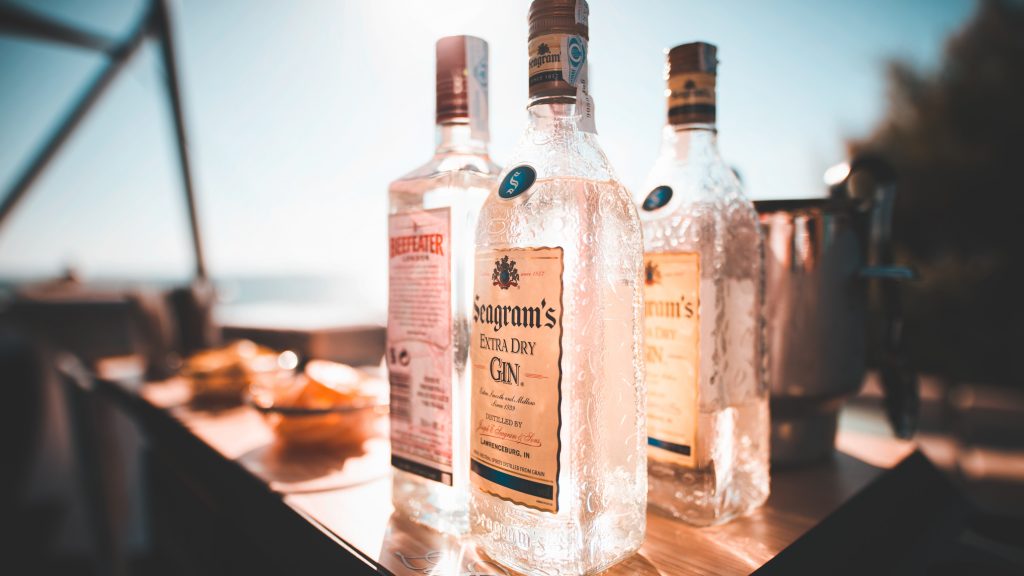 For deal-seekers, Tiara Gatzu local supermarket has a liquor store attached, where you can expect to find a wide selection of liquor at very reasonable prices.
Tiara Gatzu
Jl Gatot Subroto Bara No 567, Kerobokan, Kuta Utara, Badung, Bali
RED & WHITE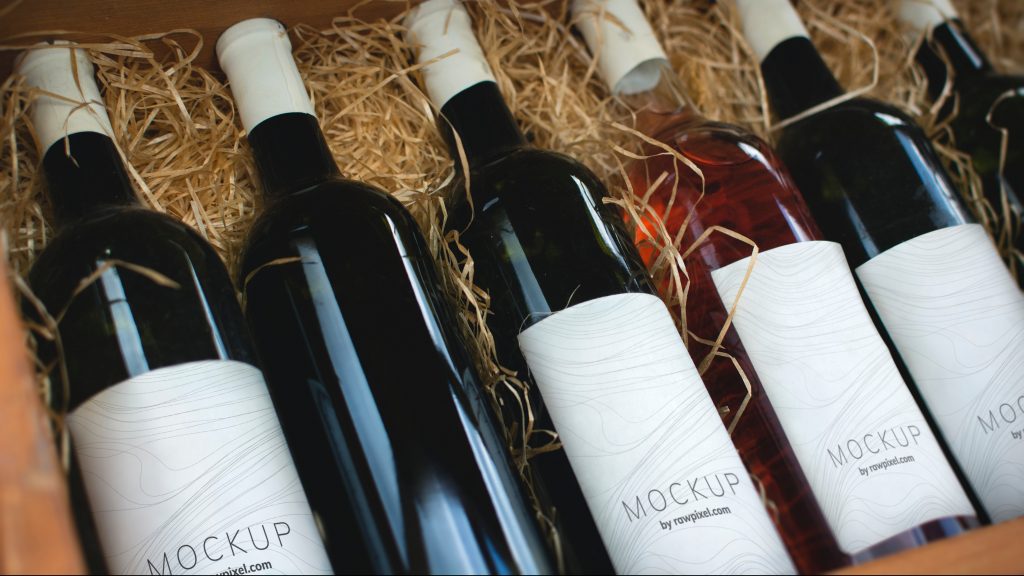 One of the best bottleshop chains in Bali is Red & White, which tend to be located in the island's busiest tourist areas. They have a wide range of international brands, including Jack Daniels, Chivas, Grey Goose, Moet, and much, much more. The only problem you may encounter at Red & White is too much choice.
Red & White Seminyak Square
Jl. Kayu Aya No. 1., Seminyak, Bali
A WORD ON WINE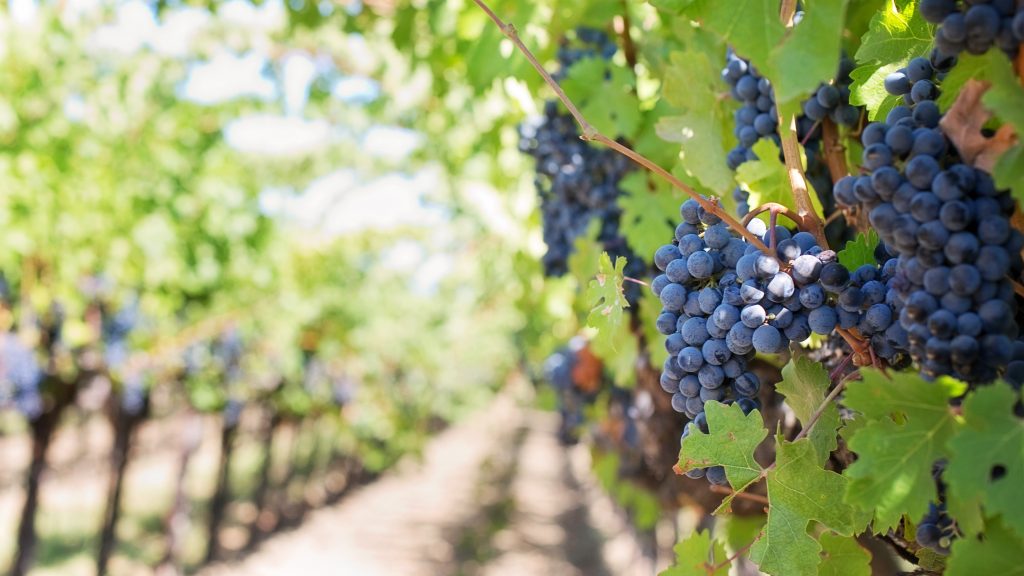 You can expect to find Lindeman and Yellow Tail from Australia and Santa Ema from Chile fairly easily. Watch out when buying unknown wine labels: recommendations from Bali wine aficionados might have more legs than your average glass of Cab Sauv.
This warning can be particularly pertinent for Champagne and sparkling wines. I once bought a bottle of 'brut' that tasted like Gewürztraminer and produced about four bubbles per glass. Perhaps I should have opted for Freixenet Cava.
To bypass the steep alcohol import tax, there are some Indonesian wine brands importing grapes from growing regions in Chile and Australia. Your average happy hour on the island will be pouring Plaga and Hatten by the glass. The Two Islands brand is a branch of Hatten Wines.
A third Indonesian wine brand making waves is Sababay Winery, which produces Old World and New World Wines from locally grown grapes. Try the Sababay White Velvet chilled by the pool or alongside some spicy Indonesian food. It's made from delicious Muscat Saint Vallier grapes.
Real Indonesian 'wine' is very sweet like a port or dessert wine. It goes by the names anggur merah (red grape) and anggur putih (white grape). A popular label is Orang Tua (literally meaning 'old people', but better translated as 'my parents'). Another Indonesian favourite is Intisari's anggur ginseng, but this isn't so easy to find in Bali. Anggur is served at room temperature and sipped from a small glass, or mixed with beer and ice for a refreshing cooler al estilo español (one large 620ML Bintang to one bottle of Orang Tua).
Bali's famous traditional wine, called arak (or arrack) is a clear rice wine that can be compared to a cold sake or soju. Its alcohol content ranges from 10 to 40 percent. It can be sipped, thrown back in a shot glass or mixed with Sprite or juice. Akademi Bar on Jalan Petitenget in Seminyak serves inspired arak cocktails and offers master cocktail-making classes. Read more about this and other Bali highs here.
Google has quite a few cautionary tales about party-crazed visitors having ten-too-many araks and suffering serious consequences. It's worth noting that some arak is made as a prayer offering and is not intended for consumption! Dewi Sri arak, made in Sanur,is a Hatten Wines brand and has been around since 1968. This is possibly the best choice for anyone wanting to take home a bottle as a Bali souvenir.
HAVE IT DELIVERED – BEFORE YOU ARRIVE!
As a guest of Elite Havens luxury villa rentals, our concierge team can take care of your drinks order even before you arrive at the villa, so the fridge will be fully stocked and ready to party on day one.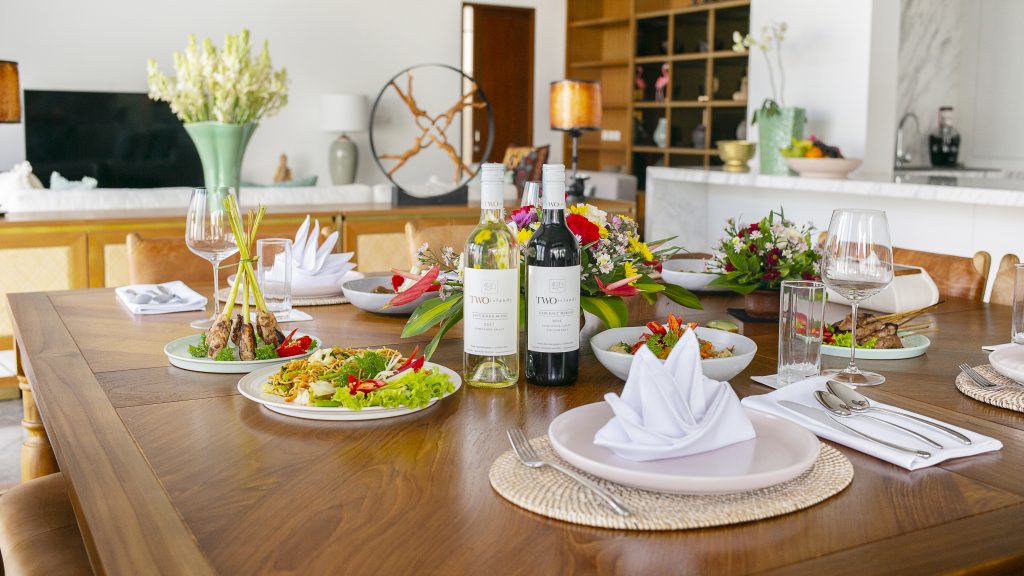 And once you're here there's no need to leave your poolside lounger. Just ask us to keep your favourite tipple topped up throughout the holiday. The team has access to Bali's leading alcohol distributors which means you are ordering from the best and most reliable sources. Wines, Champagnes, Spirits and beers, you name it – they've got it covered.
The best way to enjoy the island is in the supreme comfort of a luxury villa. Contact our Elite Concierge to find out more. Discover more sights, activities, and places to visit in Bali here.