We were invited to visit Kaba Kaba Estate in Kaba Kaba in the Tabanan region of Bali a few weeks ago. Having already seen a few luxury villas in Bali and having stayed in 3 different ones, I thought I knew what to expect: lots of space, quality building materials and a swimming pool.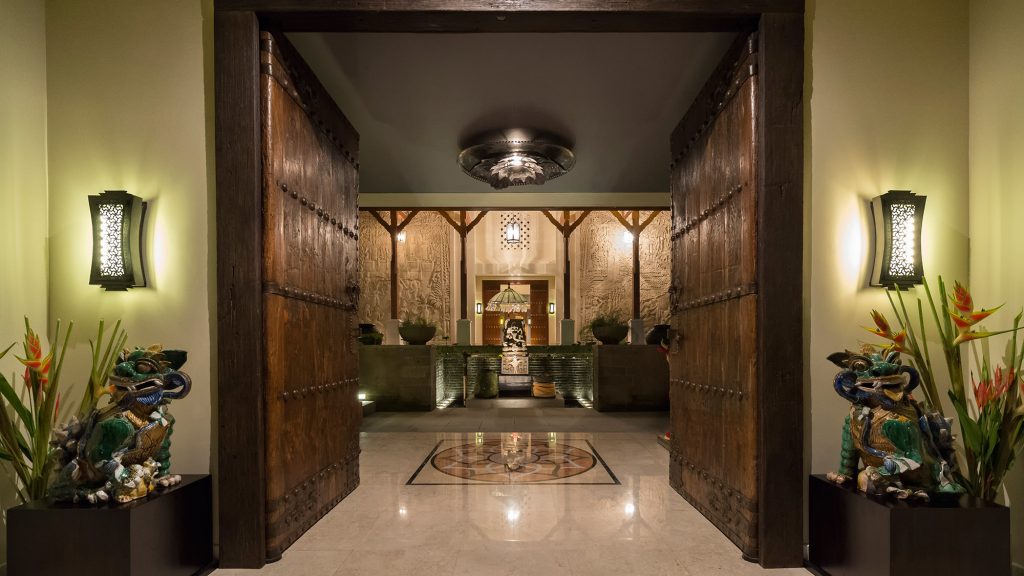 How quick one is to realize that they were lacking in foresight. First, the open foyer—or the first space that you discover after entering two large handcrafted wooden doors—had huge intricately carved walls. Housed in a square garden-like space surrounding a flower-filled pond, the open foyer beckoned you to enter with steps leading up to the main entrance of the estate.
To the right was a path that led to the guest cottage, and to the left was an entrance to the main dining hall. Straight ahead was the main entryway, which led to the main foyer, which was absolutely luxurious. Filled with antique cabinets and curiosities from around the world, including a giant female Buddha, a welcoming bench and a staircase that led upstairs, the main entry hall also led to the master's quarters, which contained a large four-poster bed and beyond, a deck that opened up into a private swimming pool.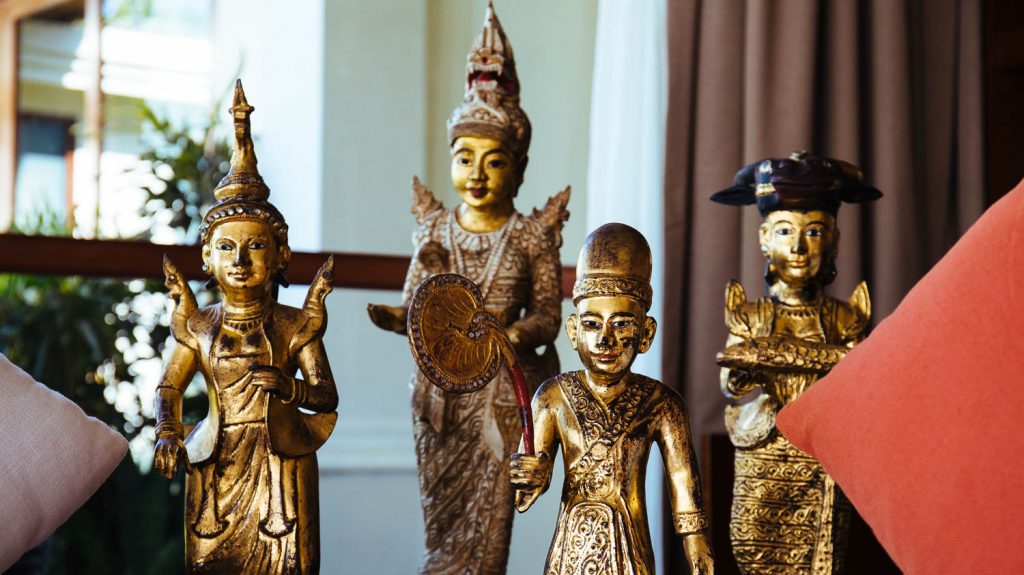 This pool was big enough for four people, but with the way it was situated, slightly shaded by an abundance of plants to give the bedroom privacy, you could imagine a couple luxuriating in its shallow waters. It led back outside to the main hallway with a cosy study-cum-den area replete with a telephone (a rare sight nowadays) and all the accoutrements necessary for a modern connected lifestyle.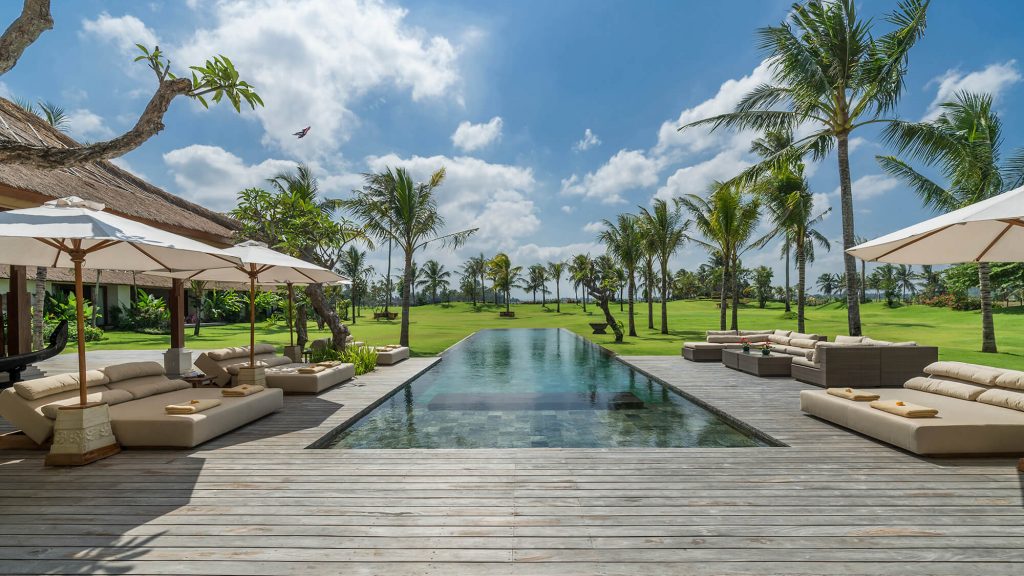 An exciting part of the villa was the open living room nearby, which had a wall filled with precious objets d'art and antiques that faced the outside: a humongous swimming pool with dark grey tiles to give the impression of murky waters. The living room was laden with art books on tables low enough to park your feet on, and several couches with pillows in the shapes of animals to tuck under your head for a light nap facing the outdoors.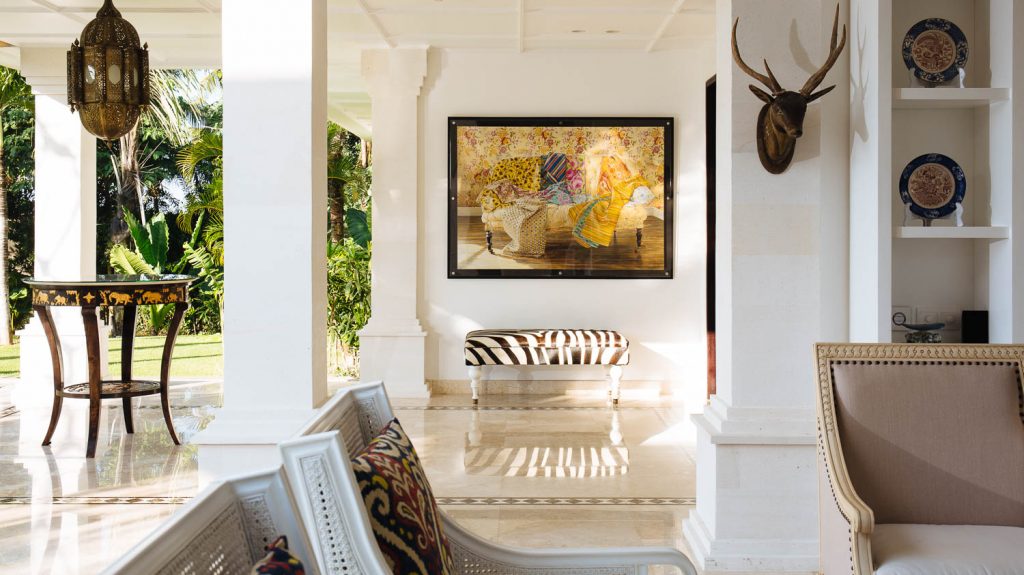 It was done in colours of beige and represented a way of life where you leisurely lounge in the presence of rare art across a "yard" (more the size of 2 football fields) that comprised several hundred square metres. You could also choose to lounge in the many sofa sets on the wooden deck surrounding the pool, or on the bale nearby: a modern hut filled with cushions set high above the ground. There were, in addition, a movie room that was reminiscent of Scheherazade's boudoir in purple and fuchsia jewel tones, and a game room filled with modern objets trouvé.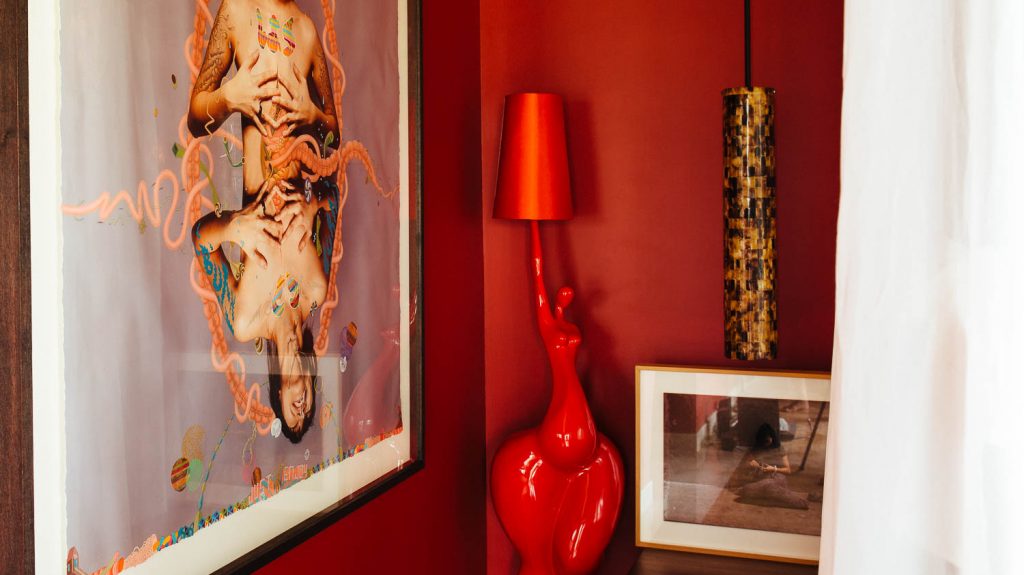 What really astounded me was the decor in the large bedrooms upstairs and in the guest house. All had four-poster queen-and-king-sized beds, large Oriental carpets, and local and imported furniture and art. In this mix of East-meets-West lay the beauty of Kaba Kaba, which is as fashionable as it is grand. A 2-bedroom suite on the garden grounds was divided by a living room with red, brown and Mexico-meets-Europe accents.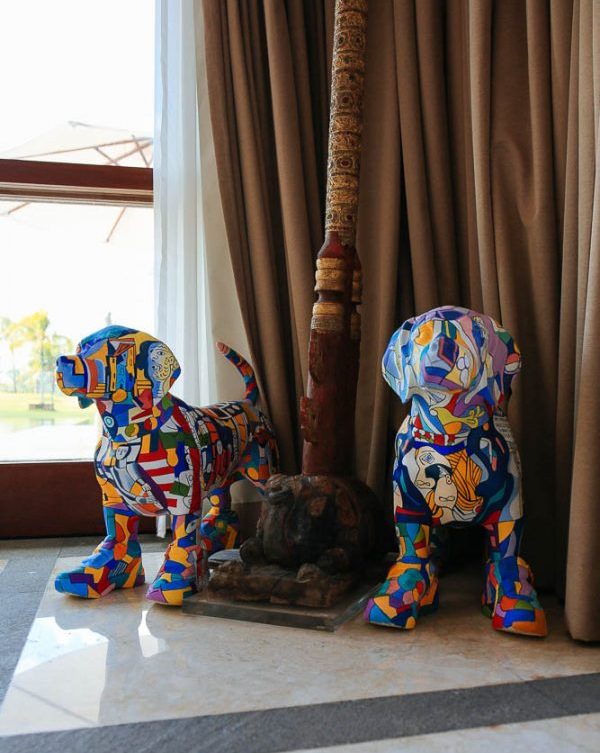 You could have been anywhere in the world in this beautiful setting (save for the birds chirping and the tropical weather to remind you of Bali), but one thing was certain: you felt like you were in an Architectural Digest editorial. Your own mini swimming pool awaited literally at the edge of the bedroom, an oasis that opened up to a private corner in the garden. It was a little pocket of heaven on Earth.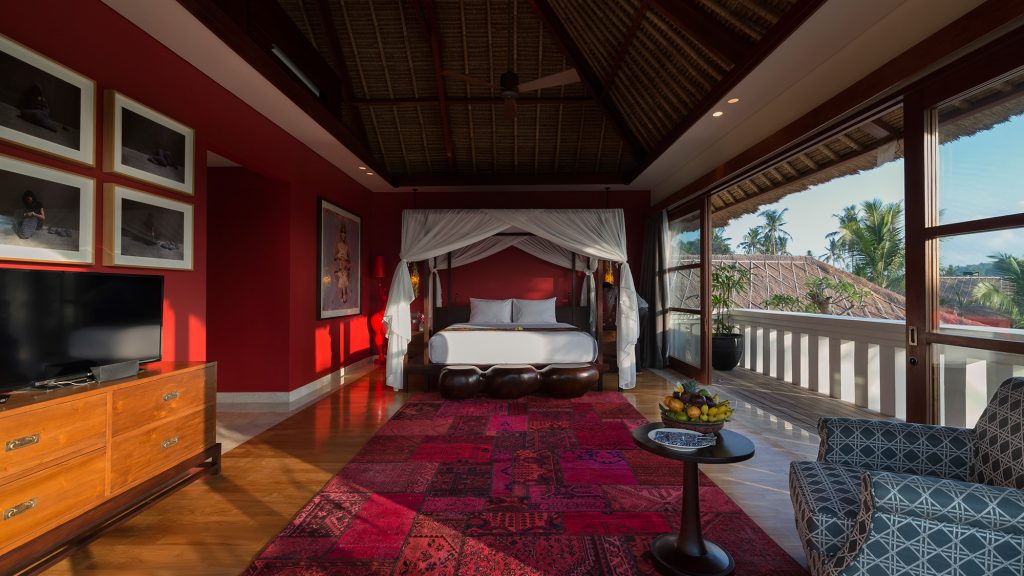 Amidst all of this luxury, gracious staff members beamed with every graceful gesture, from giving you a glass of water, serving you a vodka tonic or making sure your breakfast was placed in front of you neatly. Memories have the staff actually bowing to you; their service left you with that distinct feeling of having been – not just served, but – served respectfully. This completed and perfected the stay at Kaba Kaba.
For romantic wedding parties, extended family gatherings and groups of well-heeled friends, the Kaba Kaba Estate is peerless. The estate has been designed for lavish entertaining, supported by five-star service provided by a large staff of butlers, housekeepers and kitchen staff including an accomplished chef. With its multiple-pavilion layout and magnificent facilities, Kaba Kaba estate is perfect for two or three families who love holidaying together while enjoying their own breathing space. And as a wedding venue, it's breathtaking.