Not just for lovers, these enchanted islands also set the scene for idyllic family holidays. While not all resorts in the Maldives are kid-friendly, some, such as the stunning Amilla Beach Villa Residences are heaven-sent for family holidays.
Invite your kids to experience an island escape with endless things to do and tons of independence in a world-class destination. Don't worry, it's a relatively small island and you'll all be looked after royally.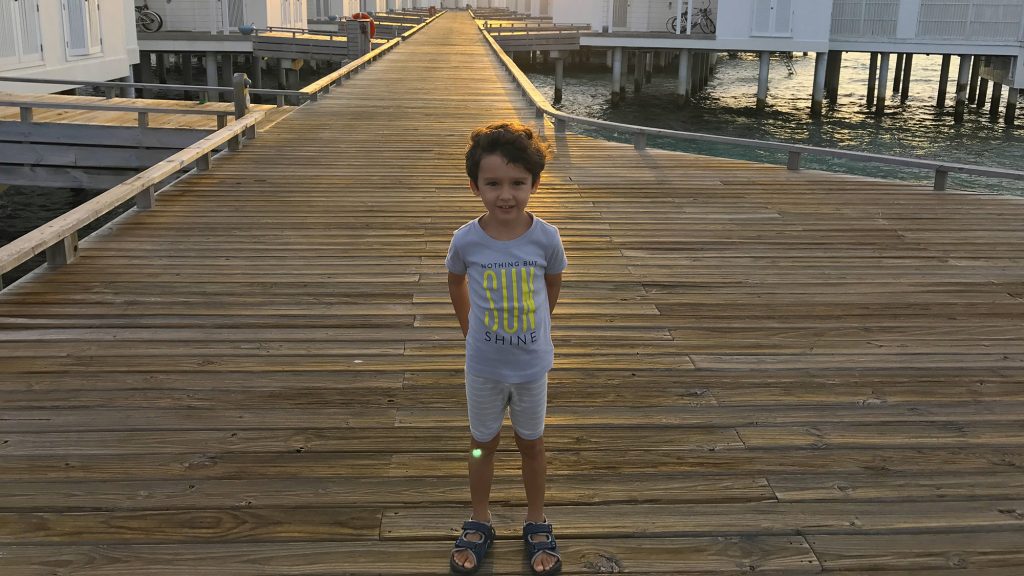 AMILLA BEACH VILLA RESIDENCES, MALDIVES
This sublime family holiday destination in Baa Atoll is a UNESCO Biosphere Reserve with pristine beaches surrounded by the richest marine life in the Maldives. Powdery white sand begs to have sandcastles built upon it, hermit crabs play hide and seek, boat docks call for exploration, pools invite swimmers, bikes need riders. Nature lovers can snorkel, dive, join a turtle safari, go dolphin watching or swim with mantas.
If that doesn't appeal to the whole family, let your kids discover the fun of Sultan's Village Kids Club, a mini-resort just for them with a wading pool, whimsical playground and plenty of sand. The air-conditioned fully-supervised clubhouse is packed with toys and games.
The Kids Club team have come up with all kinds of fun activities to keep children of all ages entertained for hours. From island-wide treasure hunts to pizza making and snorkelling trips, they are the pros on things to do with kids in the Maldives.
Bigger kids and teens in the Maldives may prefer hanging out at Empire Beach Club where they can shoot pool, play table tennis or get into arcade games, football, volleyball and frisbee. Watersports like wakeboarding, parasailing, jet skiing and kayaking are also a guaranteed hit!
There are plenty of eateries for everyone to enjoy. Kids love the relaxed tropical vibe of The Baazaar with its collection of restaurants fanning out around a giant infinity pool. There is something for everyone, with options including The Fish and Chips Shop, Joe's Pizza, Barolo Grill, and Wok. Many parents love holiday multi-tasking here, gazing with heart-shaped eyes at their independent happy children whilst enjoying adult company and cocktails expertly prepared by mixologists at the Baazaar Bar.
Going for a family holiday in the Maldives doesn't mean you can't also enjoy a romantic candlelit dinner on the beach, a stint at the spa or some 'me time' in a hammock with a book, because at ABVR in-villa babysitting is also complimentary.
With or without your kids, you can join a photography class – including visits to the most scenic spots on the island, have tennis lessons with a pro, reel in lunch for the family on a big game fishing trip, attend Pilates classes or have divine spa treatments at Javvu Spa – a truly breathtaking sanctuary with private treatment pods, beauty bar, sauna and steam room.
When you've had enough of your complimentary access to all the state-of-the-art facilities of the main resort, retreat to your exclusive beachfront residence, just a few minutes stroll down the beach, but you can ride bicycles too, or all pile into your 'Rolls' beach buggy.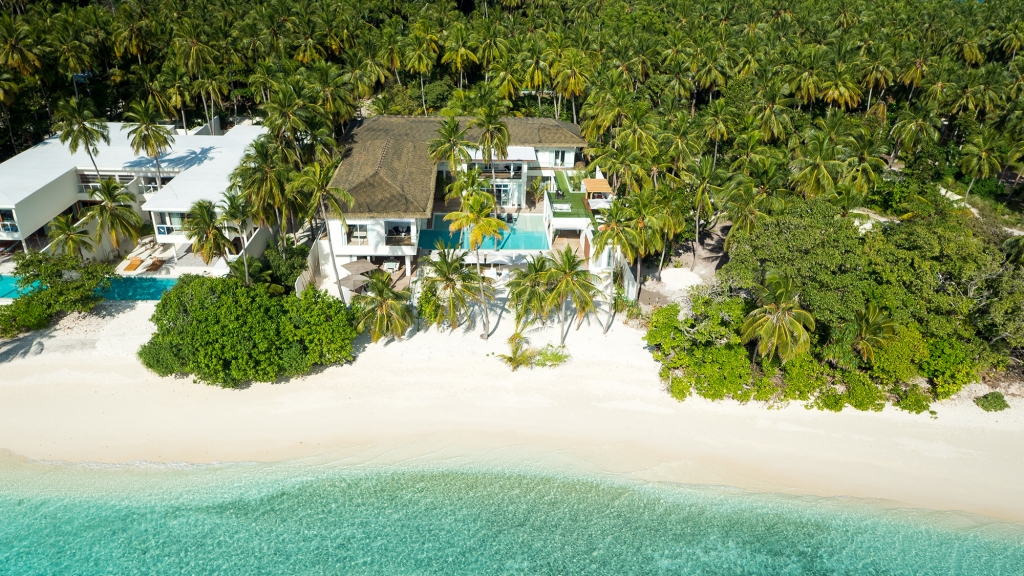 AMILLA BEACH VILLA RESIDENCES, MALDIVES
Rent a four-, six-, or eight-bedroom beach house, or rent multiple residences for a destination holiday with a large group of friends and family – a remarkably memorable experience to share. The four-bedroom beach villas sleep up to 10 and come with private swimming pools overlooking the sparkling sea, private air-conditioned suites (including a plush 110 square meter master suite with jaw-dropping ocean views), indoor and outdoor living rooms, sun decks and dining terraces. Plenty of space for your whole family to spread out.
Each is fully staffed and includes a Katheeb (house master) to take care of all your needs, whether booking a dive trip, making restaurant reservations, ordering ice cream for the kids, or organising a baby sitter.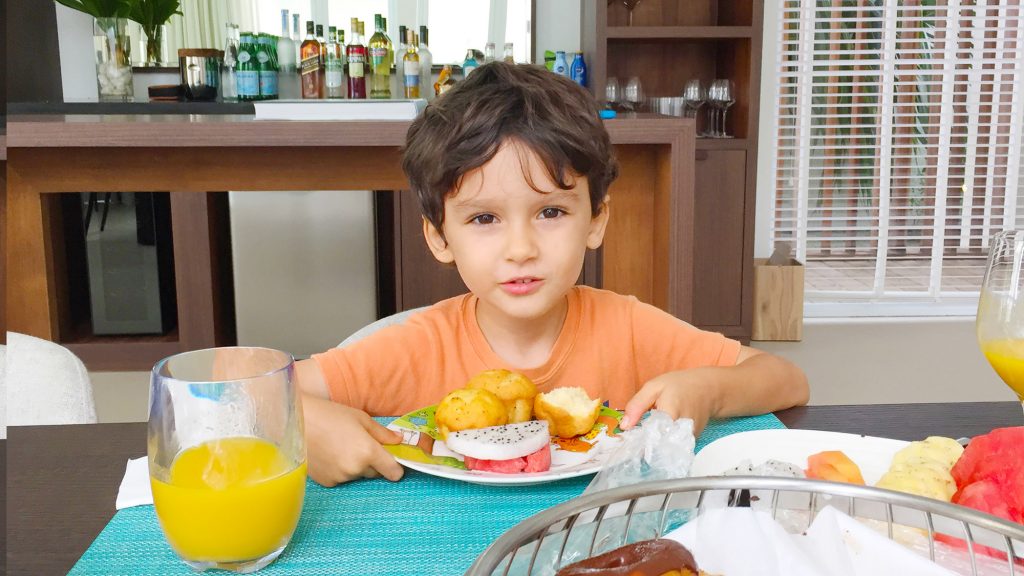 AMILLA BEACH VILLA RESIDENCES, MALDIVES
Your private kitchen is stocked with items that you choose from an extensive providore list. Your private chef will then – depending on the whims of your kids – whip up banana pancakes for breakfast, prepare cheese sandwiches for lunch or cook up spaghetti with meatballs for dinner. They do, of course, prepare something a little more gourmet for grown-ups!
Didn't believe us when we said this is an ultimate family destination? But here we are.
For an intimate family getaway and all the fun and convenience of resort-style living, get the best of both worlds when you stay at Amilla Beach Villa Residences.