2020 threw us a curveball that we did not see coming. Just when we thought we had life and its predictable routine down pat, someone picked up the Boggle box and shook it up. And the world became unrecognisable overnight. Things that we took for granted became unattainable like weekend travel, going dancing with friends, listening to music during the daily work commute, and meeting your people whenever your heart ached for them.
Amongst all this, one tectonic shift that happened was the corporate world's evolution into remote working. A shift that would have otherwise taken half a decade to normalise happened overnight. The entire world went into work-from-home mode, and after a few days of initial kinks, companies realised that productivity did not suffer. Targets were still being met, people learnt to collaborate online and new ways of remote working evolved daily. The pandemic will go away soon, but hopefully it will leave in its wake a transformed perception of remote working, allowing people greater locational flexibility and in turn a more balanced life.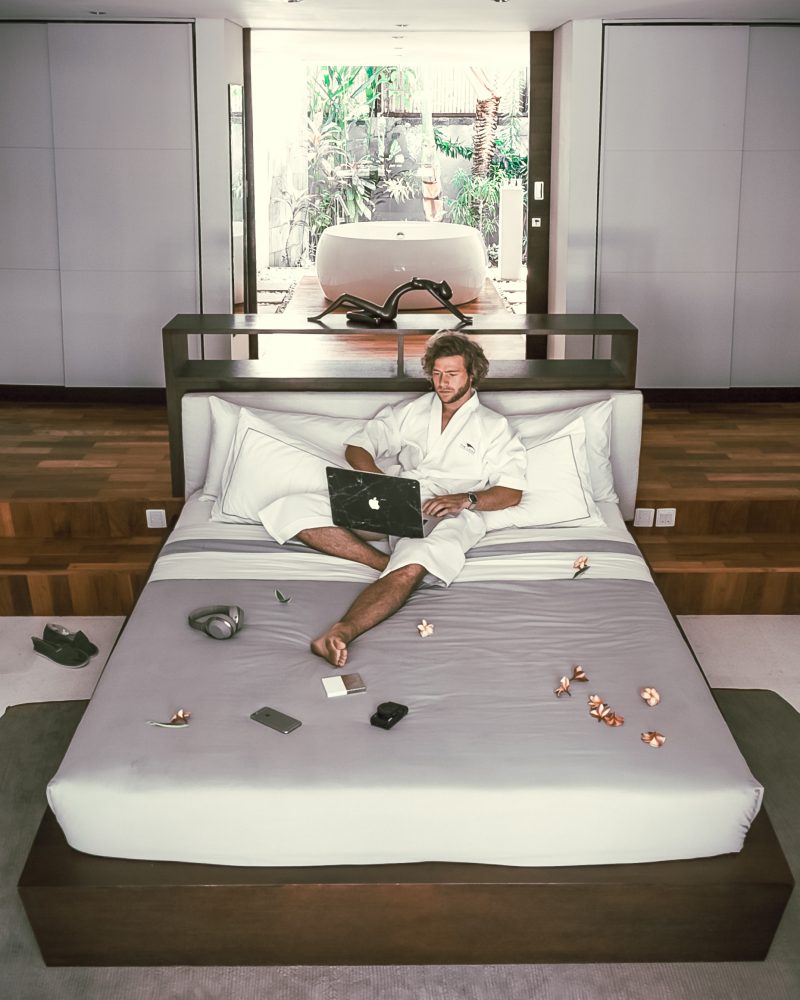 But while we enjoy the extra time that we get thanks to working from home, the monotony of never leaving your four walls has its pitfalls. Here's the perfect solution – a remote working getaway. Imagine waking up in the morning to the sound of the sea. Being served your morning cup of coffee by the pool, as you take a quick dip before heading for a scrumptious breakfast cooked by your personal staff. Take a shower in your tropical bath before going into your study or media room to start work for the day. With high-speed WiFi and all audio video aids available, your office set-up has never been so high-tech and does not compromise your work in any way. Meanwhile, the extended family keeps itself busy in the games room or gym. The kids frolic in the pool, under the watchful eye of the staff, and a yoga instructor or spa therapist comes in for a much-needed session.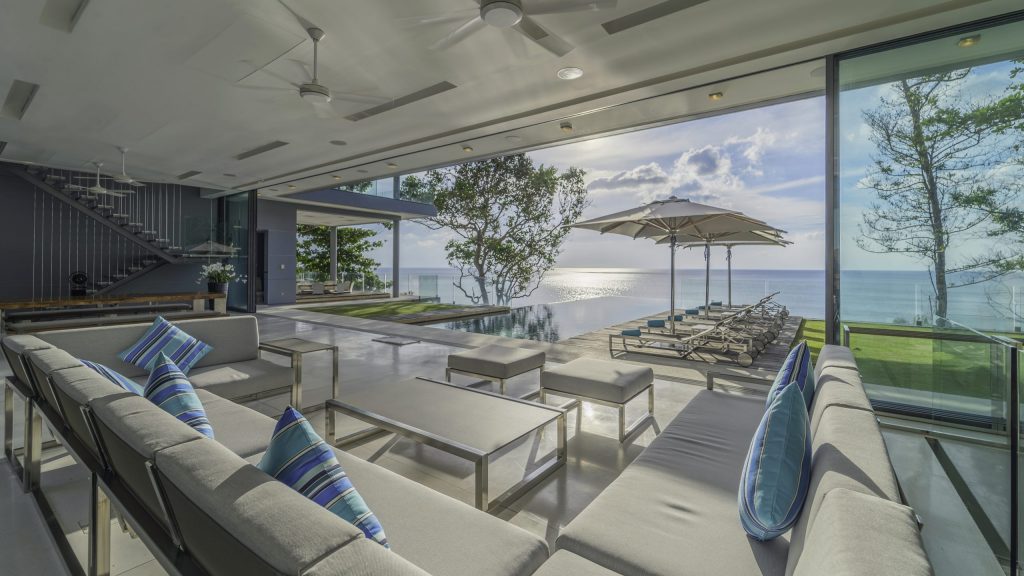 By the time work wraps up in the evening, the kids have been fed and are happy and tired after a long day enjoying the sun. You take a languid walk with your partner on the sandy shores of your private beach and come home to sip a cocktail as you marvel at the sunset hues. Dinner is a quiet affair, either an alfresco barbeque or a sit-down casual meal, followed by a movie to wind down and then a blissful, well-deserved sleep.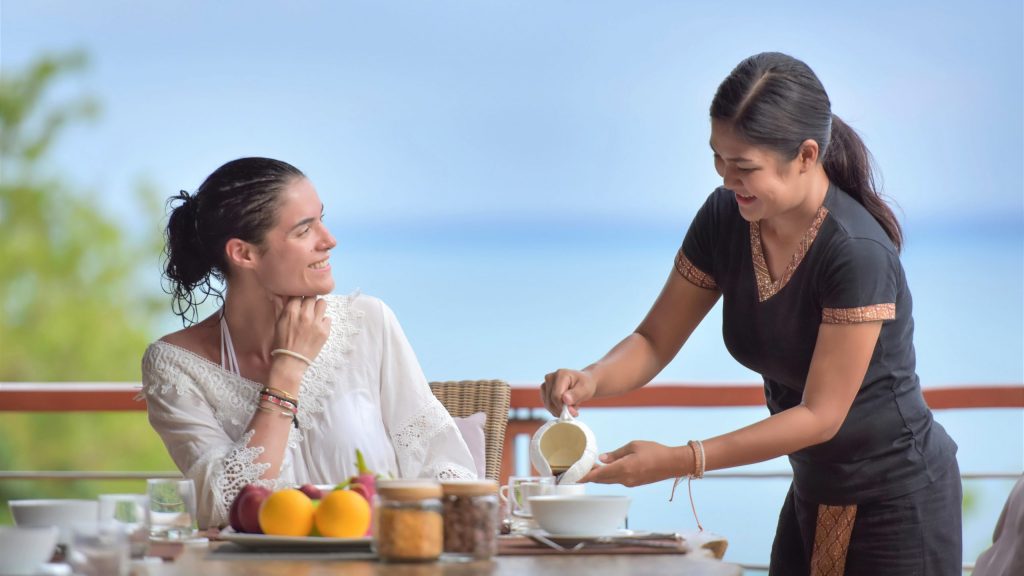 Come winter, and imagine the same routine in a snowy paradise like Niseko in Japan. Cosy fireplaces, plenty of activities to keep the rest of the family entertained and dependable WiFi so your work never suffers. Delicious food delivered to your doorstep via Niseko Gourmet and even private chef dining experiences organised just for you in-chalet, so you can avoid the crowds.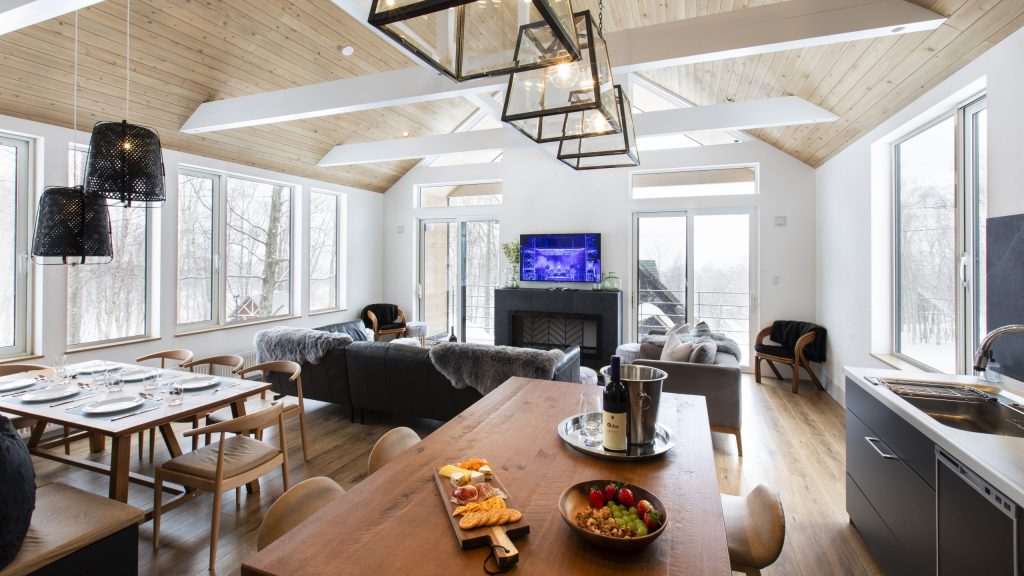 This could easily be your reality. Long stays at our magnificent villas and swanky chalets allow you to quarantine in style, and each of our properties follows strict hygiene protocols in light of the current COVID-19 situation. Exclusive use of all facilities such as the swimming pool, games room, dining areas or jacuzzi ensure that you do not have to share the space with strangers. No more telling the children to be careful and not touch anything, no more sanitising your hands every time you read a menu. When you stay at one of our private villas or chalets, it is your personal holiday home for the duration of your stay.
So how's that as food for thought? Take advantage of this new acceptance of remote working and come stay in an elite haven with your family. Enjoy the benefits of a holiday, while never having to take a day off. Revel in luxury, and indulge yourself a little. Go on, you know you deserve it.
From absolute beachfront to mountain lodges, traditional to design chic, there is an elite haven for every traveller. Each Elite Havens' guest has access to the Elite Concierge, gourmet dining, luxury provisioning and modern facilities to ensure an indulgent and memorable experience.