Ubud, tucked into the hills of Bali, is known for its vibrant art scene, lush rice paddies, and historic temples. Despite its growing popularity with tourists, Ubud still retains its laid-back charm and unique character, making it a must-visit destination. But the best way to see any place is from the eyes of a local. We'd love to show you the many faces of this unique part of the island. Here's your peek into the secrets that only locals know – an insider's Ubud guide.
Wellness
Ubud has always been a place renowned for healing. These days, the town is better known for its yoga and wellness scene and there's no better way to experience this than by taking a yoga class. You could ask your Villa Manager to arrange a yoga class within your villa. Alternatively, you could try one of the studios in town, many of which offer drop-in classes. Try out different styles and instructors and find one that works for you. We recommend checking out The Yoga Barn for its diverse offering of classes and excellent instructors.
Another unique thing to do is to pay a visit to a traditional Balinese healer. When Balinese people get sick, they believe the illness is due to an imbalance in their bodies so they often visit a Balian (traditional healer) to restore the balance. Pak Nyoman Sudana and his healing reflexology massage come highly recommended. He practices from his home at Sandat Bali after 3 pm daily (not Sundays). Ask the Elite Concierge to book an appointment on your behalf and to arrange transport.
An unusual and memorable experience is undergoing a water purification ceremony at Pura Mengening, a lesser-known water temple just outside Ubud. You won't find many tourists here—it's mostly locals. The temple features cascading waterfalls and sacred bathing pools, making it a perfect spot to relax and cleanse your spirit. Remember to dress appropriately by wearing a T-shirt, sarong, and sash to respect the temple's dress code and ask the helpful staff to explain how to follow the purification sequence. Bring dry clothes to change into afterwards.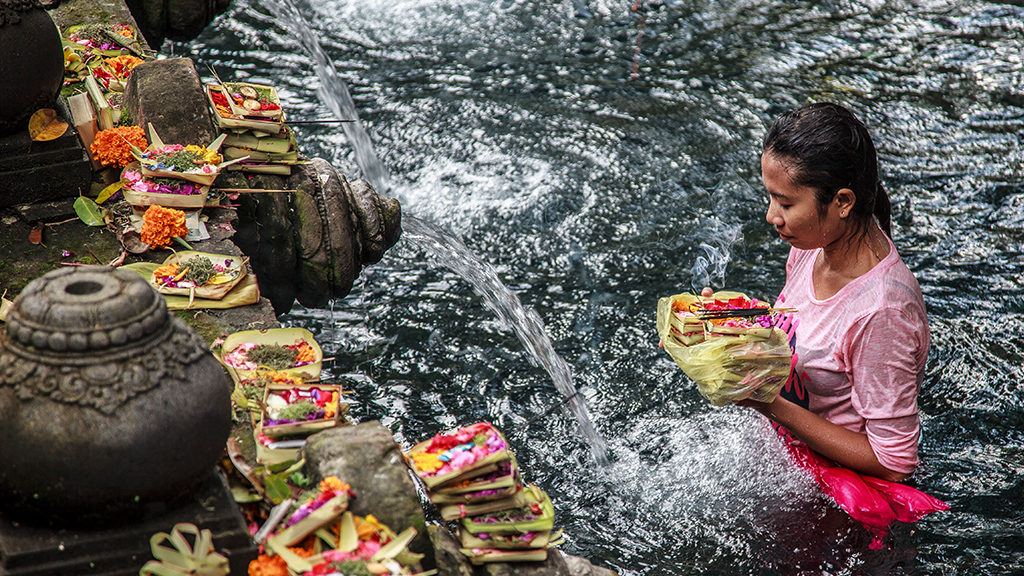 Culture
There's no shortage of cultural activities to enrich your time in Ubud. The Ubud Story Walks tour is a fascinating way to learn about the town's history and cultural heritage. Their knowledgeable guides will take you on an easy three-hour walk around Ubud, visiting iconic locations such as the Ubud Palace, Saraswati Temple, and Puri Lukisan Art Museum. The tour ends at the former home of Lempad, an extraordinary artist and architect who designed several famous sites in Ubud, including the Palace.
This insider's Ubud guide also urges you to attend a traditional Balinese dance performance. Ubud is known for its traditional Balinese dance performances, which are a must-see for anyone interested in Bali's unique culture. The most popular performances are held at the Ubud Palace and the Pura Dalem Taman Kaja Temple.
Ever seen Shadow Puppetry? It is a traditional Balinese form of storytelling and theatre. In it, the puppet master uses handmade figures to act out classic Hindu tales such as the Ramayana. The action takes place behind a backlit screen—showing just shadows. We suggest you see this at the Oka Kartini Bungalows. The performance starts at 8 pm on Wednesdays, Fridays and Sundays. Get there at about 7.30 to get a good seat.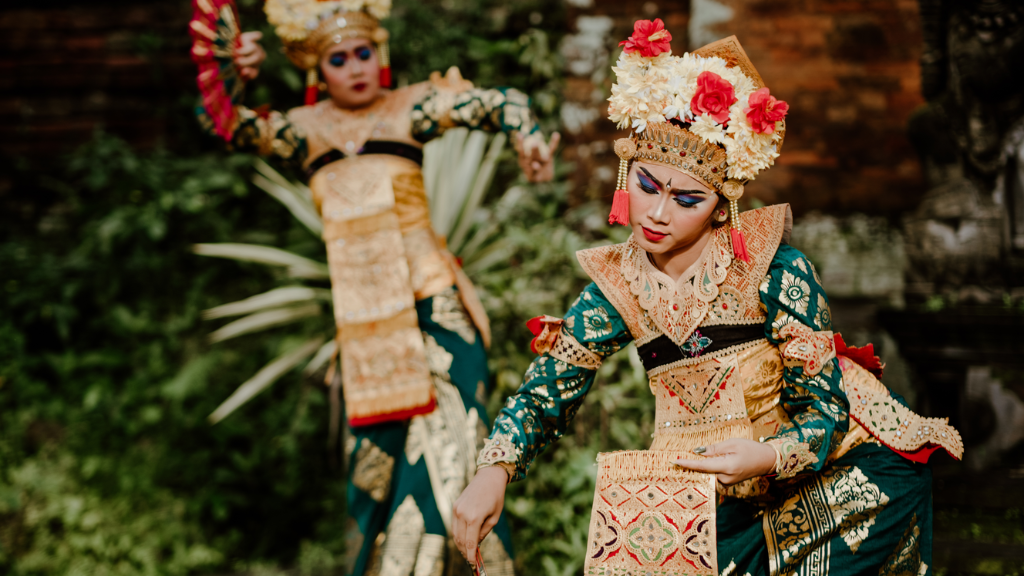 Wildlife
All roads lead to the Sacred Monkey Forest, if any Ubud guide is to be believed. This lush nature reserve is home to over 300 long-tailed macaques as well as several temples and it's considered a holy site. You can walk through the forest and observe the monkeys in their natural habitat. Be sure to keep your belongings close as macaques are notorious for stealing.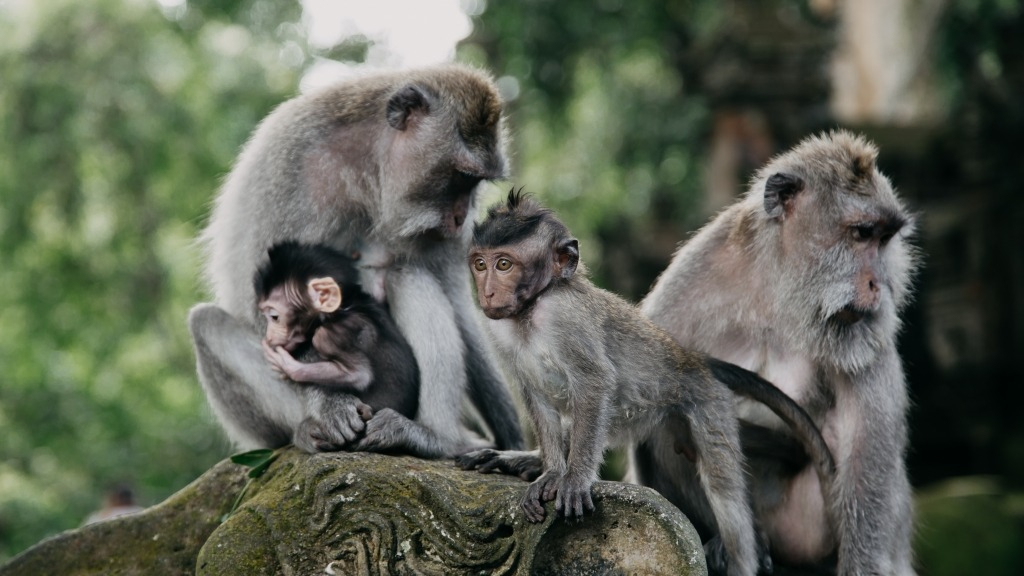 Outdoors
Do you enjoy hiking and getting out into nature? Then you will love the Campuhan Ridge Walk, a must-do family activity. The trail offers breathtaking views of the surrounding rice paddies and is the perfect way to escape.
For breathtaking views, also head to the Tegallalang Rice Terraces. Take this unique opportunity to walk through the paddies, chat with farmers, and snap some unforgettable photos. Sit back and enjoy the view while sipping on a refreshing coconut at one of the nearby cafes or restaurants.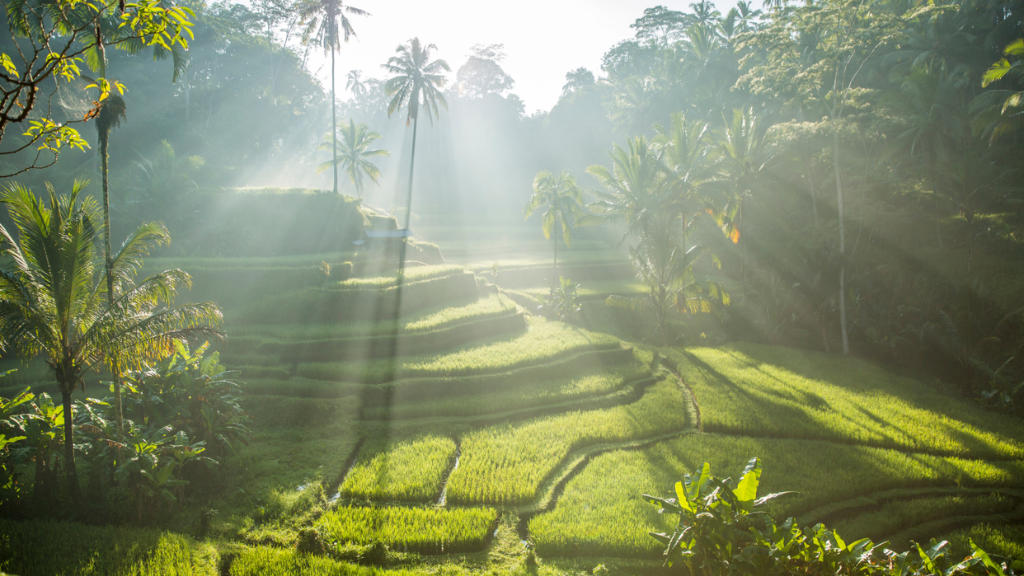 Gastronomy
If you're a foodie, you must try a Balinese cooking class. This is a good way to learn more about this delicious cuisine. The Elite Concierge can book one on your behalf. You'll start by visiting a local traditional market to buy fresh ingredients before diving into a hands-on cooking experience. Our favourite is Casa Luna Cooking School, run by Janet De Neefe, a long-time resident and author of two cookbooks about local cuisine. Her classes offer an immersive way to learn about the flavours of Bali. Alternatively, your Villa Manager can arrange for one within the comfort of your villa.
Murni's Restaurant has been a classic Ubud institution since the 1970s when she started cooking for tourists from her home. Right next door, you will find a shop where Murni sells artefacts and textiles from her travels around Indonesia. These days, many of the items Murni collected are rare or no longer made so many of the handicrafts in her collection are museum-quality. You can visit the café and browse through the shop next to the Campuhan River.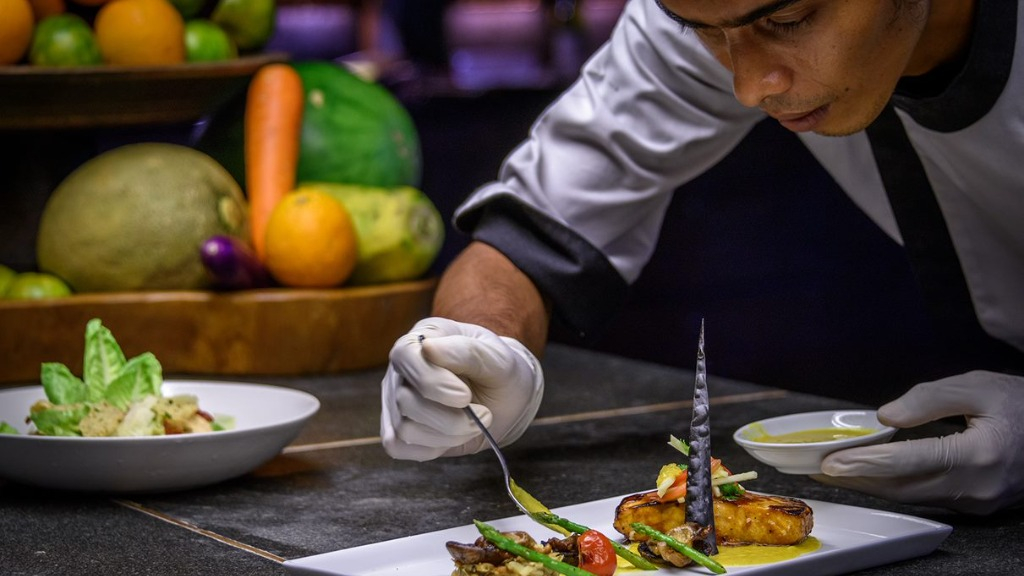 Shopping
Find authentic Indonesian gifts at Threads of Life. Come here and browse textiles, jewellery, home furnishings and clothing. The retail shop is operated by The BeBali Foundation. This Indonesian non-profit works directly with women weavers across the archipelago. Besides preserving their traditional way of life, the foundation also pays them fair prices for their weaving. Moreover, you can attend on-site classes and workshops on natural dyes and batik at Threads of Life offers .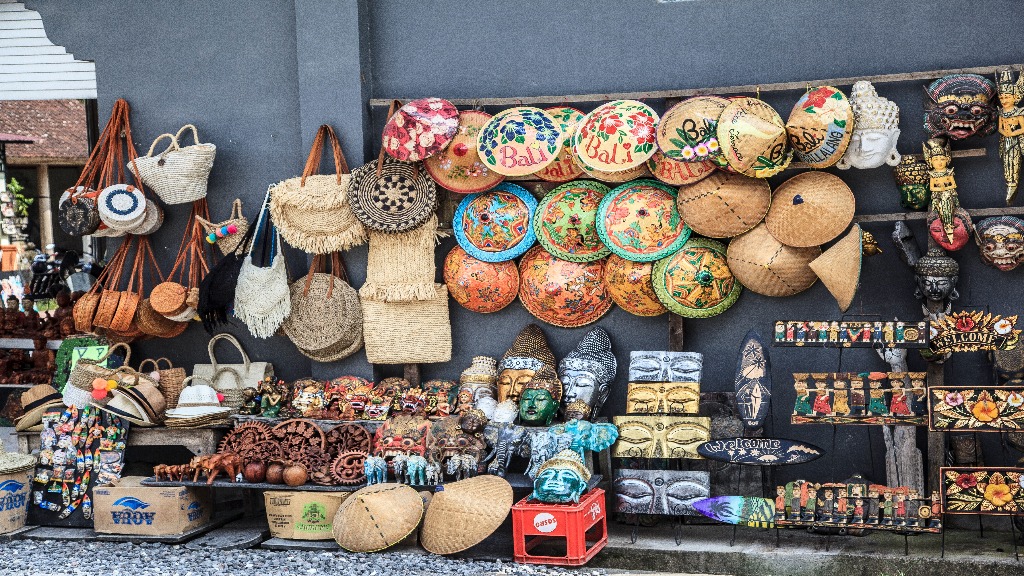 Temples
Just outside Ubud, find several historic temples, including Goa Gajah or the Elephant Cave Temple. Explore this ancient temple and discover intricate carvings and sacred caves. Another site that sits high on every Ubud guide is the Gunung Kawi Temple, an 11th-century site carved into the rock face. The temple is famous for its large stone stupas. Be aware that getting to the temple requires descending many steps—and then climbing back up.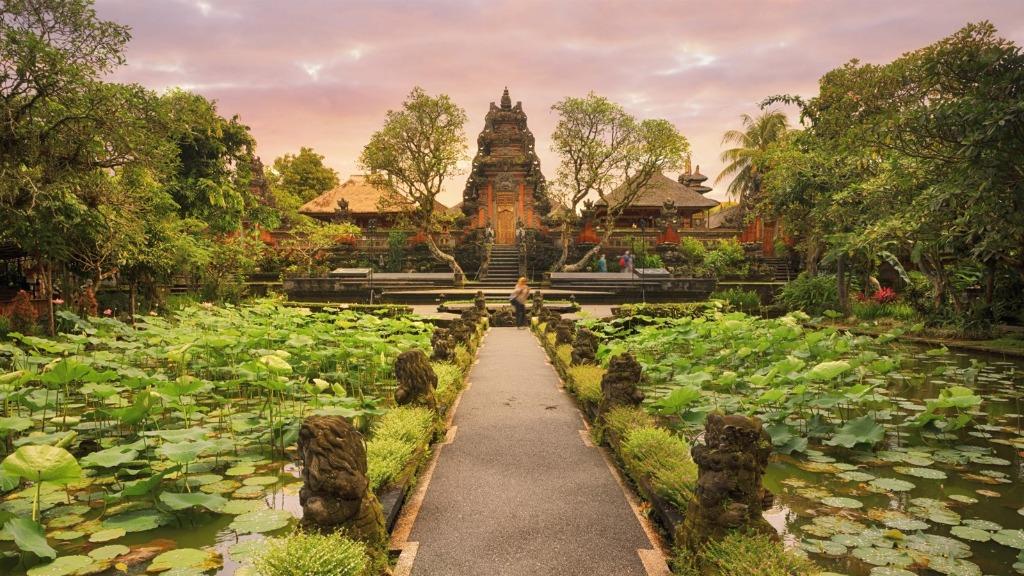 Your Private Sanctuary
At the end of a busy day exploring with our Ubud guide, retreat to your private sanctuary at the Permata Ayung Private Estate. Marvel at the antique wooden houses from Java, spread across a large tropical garden. This massive estate sleeps up to 24 people. You will love its 'houses' with private balconies and terraces overlooking the Ayung River Valley with lush, green rice field views. Relax in a massive stone bathtub or swim laps in the 20-meter pool. You can also work out in a gym with river views, have a massage at the Bamboo Spa on-site or indulge in a gourmet meal created by a private chef. Get all your friends and their families along, there's room for everyone here. The more, the merrier.
We hope you enjoy your stay in Ubud and leave feeling refreshed in mind, body and spirit.