You're on holiday! Time to relax, rejuvenate and pamper yourself to pieces. Give your hands and feet a special treat at one of these top Seminyak nail parlours.
1. SPRING SPA
Everything at Spring Spa is chilled. White-pitched ceilings, a DJ spinning tunes from his second-level booth, super-comfy reclining chairs and a hip New York vibe. This is the go-to venue for sensational shellac.
Spring Spa is the tropical child of New Zealand mother business by the same name – and boasts the same great menu and high service standard.
Try the warm milk and sandalwood mani-pedi, where your silky just-buffed feet are soaked in hot whole milk before being rubbed with mega-moistening oil. This hour-long treatment is so lushly gentle that it sends guests to cloud nine, so don't be surprised if you doze off while being stroked, massaged and painted with shellac that lasts very well in the humid heat of Bali.
Spring Spa has two outlets in Seminyak, one in Seminyak Village and another opposite the W Retreat on Petitenget, and one in Canggu, Bali.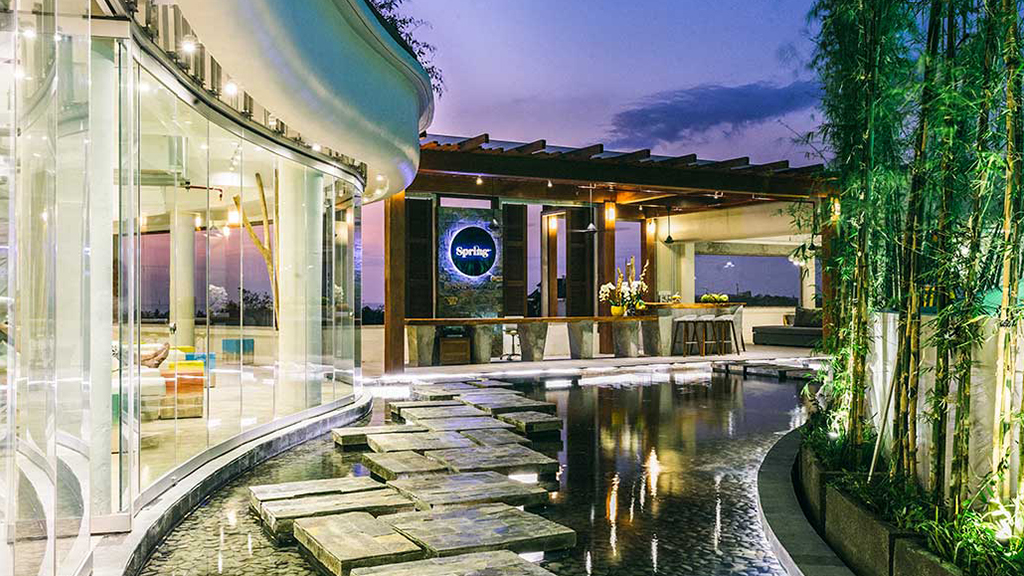 2. AMO SPA
Amo Spa in Petitenget, the brainchild of native New York supermodel/actress Navia Nguyen, never fails when it comes to consistency and quality.
Magazine racks spill over with the latest issues of Gourmet Traveller and Vogue straight from Australia, so be sure to grab a few to browse from your comfy chair. You can also charge up your phone while you're there, but leave some room on the armrest for a tropical cocktail or a hot coffee and cookie from the cute mini café.
Then just sit back and slip your feet into a warm-water soak (dressed up with a sprinkling of pretty petals). Completely zen out while the nail experts create masterpieces on your fingers and toes, and get an amazing shoulder massage while your nails are drying.
There's also AMO Express on Jalan Basangkasa and a mobile service if you'd prefer some in-villa pampering.
3. THINK PINK NAILS
Are you a colour picky for your nails? You won't be disappointed by Think Pink Nails as they have over 2500 nail polish colour! Not to mention premium nail polishes from Chanel, Dior, Tom Ford, Laura Mercier and Dolce & Gabbana. A whole wall of normally top-shelf options speaks volumes about the quality and range of treatments on offer at Think Pink.
Now it's a full-on beauty salon with a hair parlour and massage room, but manicures and pedicures will always be their bread and butter. Nails is in the name. French tips. Paraffin dips. Repairs.
Not sold yet? The spa chairs have rolling massage features, manicure stations are equipped with iPads and there's a super cute vintage pink chair for a child.
Book at least two hours ahead to take advantage of complimentary door-to-door service from your Seminyak or Canggu villa to their New York style salon on Jalan Batubelig. When it comes to customer service, Think Pink nails it!
Check the Facebook page for package deals and special discounts.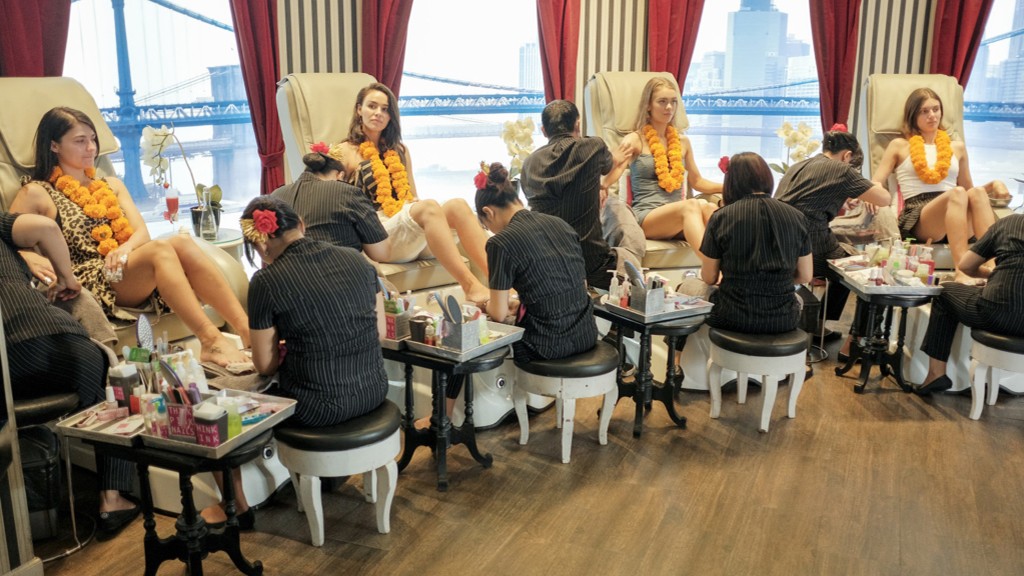 4. THE SHAMPOO LOUNGE
Chilled jazz, fresh flowers, refreshing drinks, and a smiling capable staff will keep you coming back to this amazing establishment, The Shampoo Lounge, on Jalan Basangkasa at the top of Sunset Road in Seminyak. How about a honey & milk or mint & cucumber foot spa? Or perhaps a hot stone pedicure?
If you want to add on a wax, facial or blow-dry – this is your one-stop shop. Or they have a mobile spa to bring girlie pampering sessions to you at your villa.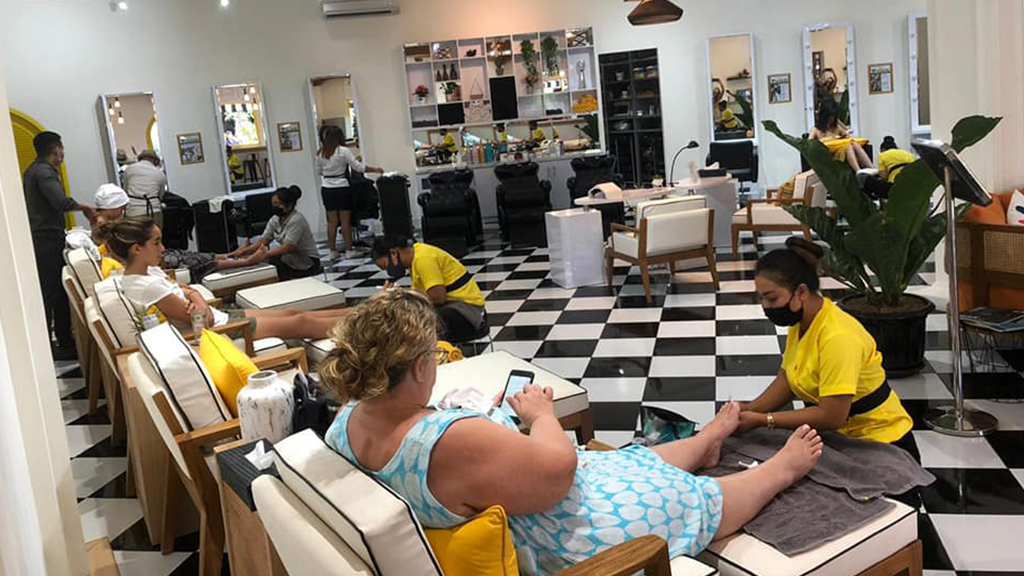 5. Glo Day Spa
With three locations on the island (Sanur, Seminyak & Canggu) and one in Nusa Lembongan, Glo Day Spa is a go-to for your nails' needs. Glo Nail Technicians have received specialist training in nail hygiene and sanitation to present you with the most heavenly hands and fabulous feet possible. We especially love their wide selections of nail polishes from OPI, OPI Infinity, Dior, Chanel, Essie, Vinylux, Butter London. Oh, we're in love!
ALL IMAGES OWNED AND PUBLISHED BY THE RESPECTIVE ESTABLISHMENTS.