It's all about the views at stylish Villa Samira, set along Phuket's 'Millionaires' Mile'. This six-bedroom holiday home boasts superb sea and sunset views from all its living spaces, including a 17-metre infinity pool and an unbelievable outdoor sea view Jacuzzi. Modern interiors mix with traditional Thai design here. Whether savouring the sun at the expansive outdoor living areas, playing a game of pool in the game room or gathering for a movie in the media room, Samira's lavish indoor and outdoor areas are a treat.
Samira, which means 'cool breeze' in Sanskrit, includes a custom-built spa for the perfect holiday escape. Enhancing your experience at this tropical haven is the finest staff team, including an English-speaking Villa Manager whom we interviewed.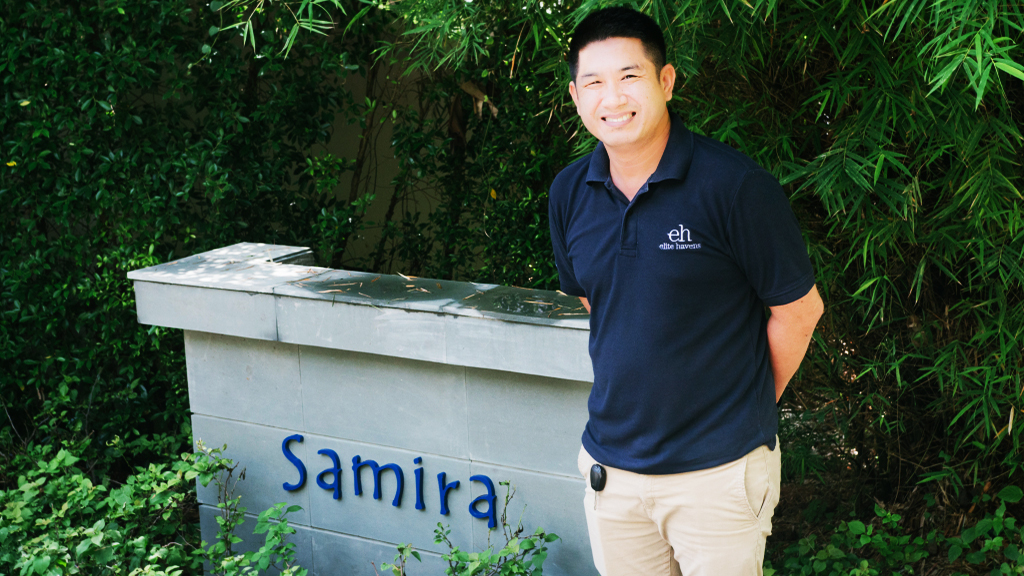 Elite Havens: Please tell us a bit about yourself.
Villa Manage: My name is Samyot and I'm 45 years old. I have been the Villa Manager of Villa Samira for a little over one year. I have more than twenty years of experience in the hotel industry. Along with my previous job at a hotel, I also worked part-time as a Villa Manager elsewhere, before I started working at Elite Havens.
Elite Havens: What do you like about your job?
Villa Manage: I love taking care of guests. It's a thrill to be there when they arrive and see the villa for the first time. They are so happy to discover the beauty of this holiday home, and I try to ensure that their happiness extends throughout the visit.
Elite Havens: Great, so you enjoy looking after the guests for their entire stay. And do you have any interesting stories about some of your guests?
Villa Manage: A group stayed with us once for two weeks. One day, they asked me to play pool with them. They said that if I lost, they would throw me in the pool. And then, I won! But they all picked me up in good humour and threw me in the pool nevertheless. It was a wonderful day, such great memories. The guests were incredibly warm.
Elite Havens: What are some places that people can visit nearby?
Villa Manage: Some of our guests love to go to Cafe del Mar. Patong is also popular for its beach, shopping centres and night market. Phuket's Old Town is a drive away, but wonderful.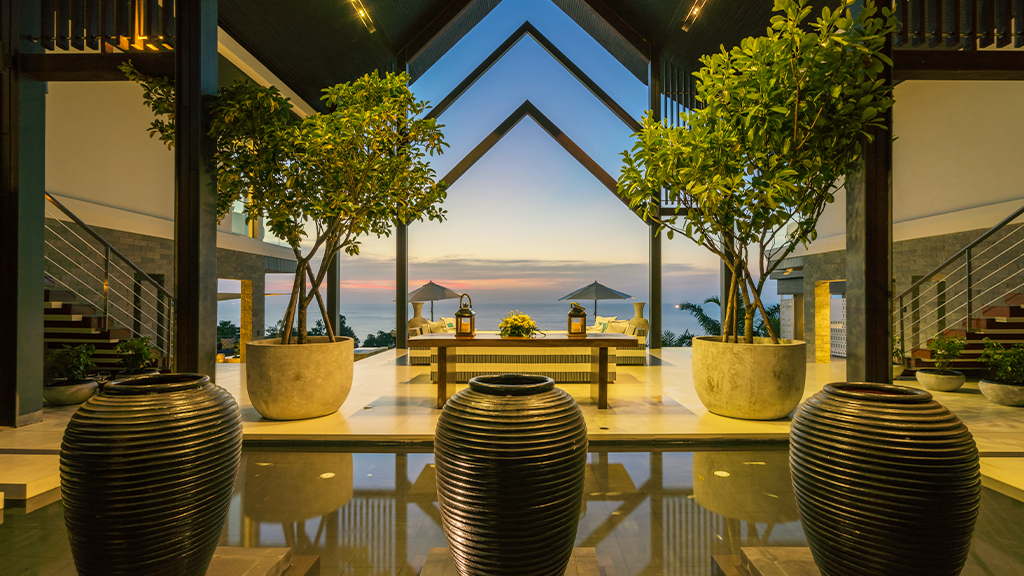 Elite Havens: And what is your secret to being a good Villa Manager?
Villa Manage: I think you should do everything in your power to make your guests smile. Enhancing their experience should be foremost on your mind.
Elite Havens: Last question, what do you do when you aren't busy working?
Villa Manage: I go home to be with my family. And I like to try new things, for example, I love sampling new cuisines and dishes.
Enjoy Thai hospitality at Villa Samira or any of our amazing villas in Phuket.