Though Thailand is known for its culinary prowess, Phuket, in particular, shines, perhaps as brightly as the capital city of Bangkok. The Elite Concierge has hand-picked a selection of the best Phuket fine-dining restaurants, each offering an experience that goes far beyond delicious food. Discover the best menus in Phuket at these restaurants, all of which use only the finest and freshest ingredients. Whether you're looking for an exquisite seafood dish or a perfectly grilled steak, Thai or European food, you'll have plenty to choose from.
1. Pru
The first and only restaurant in Phuket to receive a Michelin star, PRU restaurant at Trisara encourages a sustainable approach towards food. The name stands for 'plant, raise, understand'. Chef Jimmy Ophorst and his team cultivate a close relationship with local suppliers, also growing vegetables and foraging local roots, flowers and herbs on their own farm. Dress up and go – expecting to be served multiple courses featuring seasonal ingredients. A dining experience par excellence and on top of any list for Phuket fine dining. They have also won a Michelin Green Star for Gastronomy and Sustainability.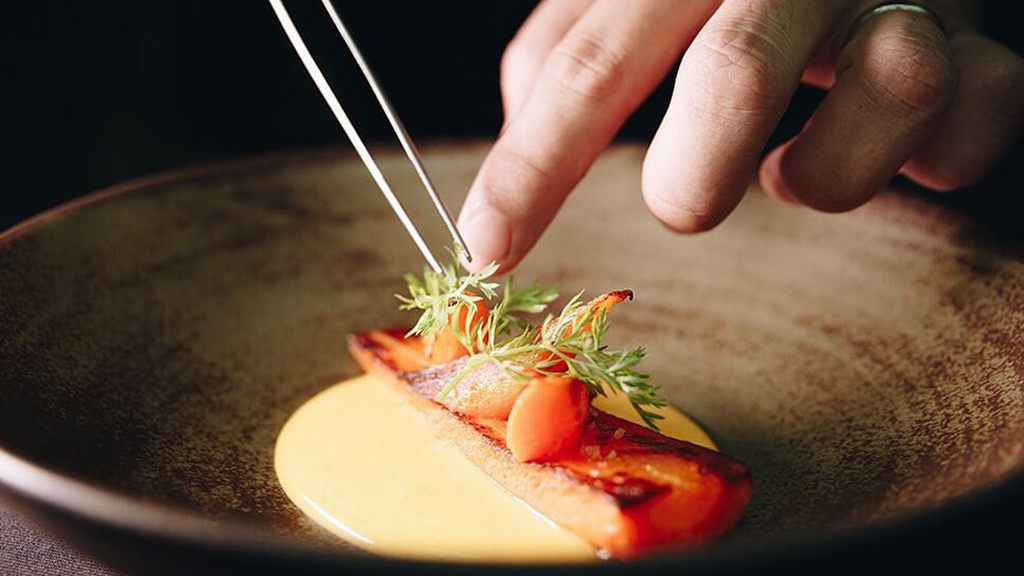 2. Hom
A restaurant built around the ancient technique of fermentation, new kid on the block hom promises to rise and shine as bright as any star. Located inside Intercontinental Phuket Resort in Kamala, the restaurant is set inside an ethereal temple-shaped pavilion. A temple it is, of gastronomic innovation, paying homage to local ingredients and using fermentation to push boundaries and flavour combinations. You may find crispy ants garnishing your dish, or ceramic bowls replaced by hand carved coconut shells for a course that asks you to scoop the soft coconut flesh and mix it with the Hua Hin caviar and other elements presented inside it. A remarkable 10-course meal, fit for discerning gourmands.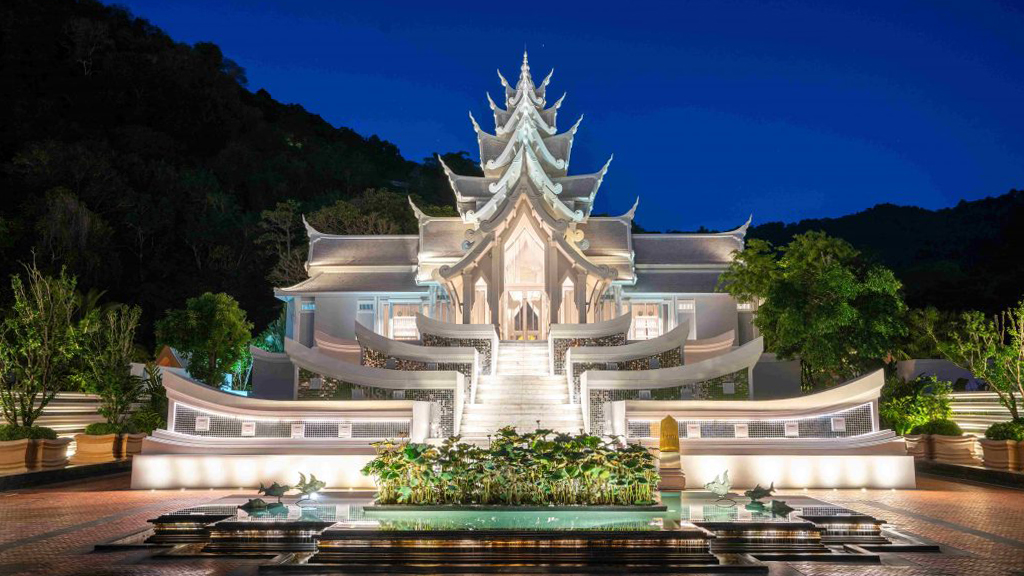 3. Suay
With live music and bright interiors, this sassy restaurant has garnered great acclaim. Rightly so, for its skilful balance of Thai and western flavours. Suay has three outlets on the island, one each at Phuket Town, Cherngtalay, and Porto de Phuket. This makes it popular with discerning tourists as well as locals. Standout dishes include Foie Gras with Betel Leaves, Tom Yam Lobster Bisque, and Grilled Sous Vide Duck Breast in Hot Basil Sauce. The restaurants are all upmarket, yet cosy and intimate, with indoor and alfresco garden seating.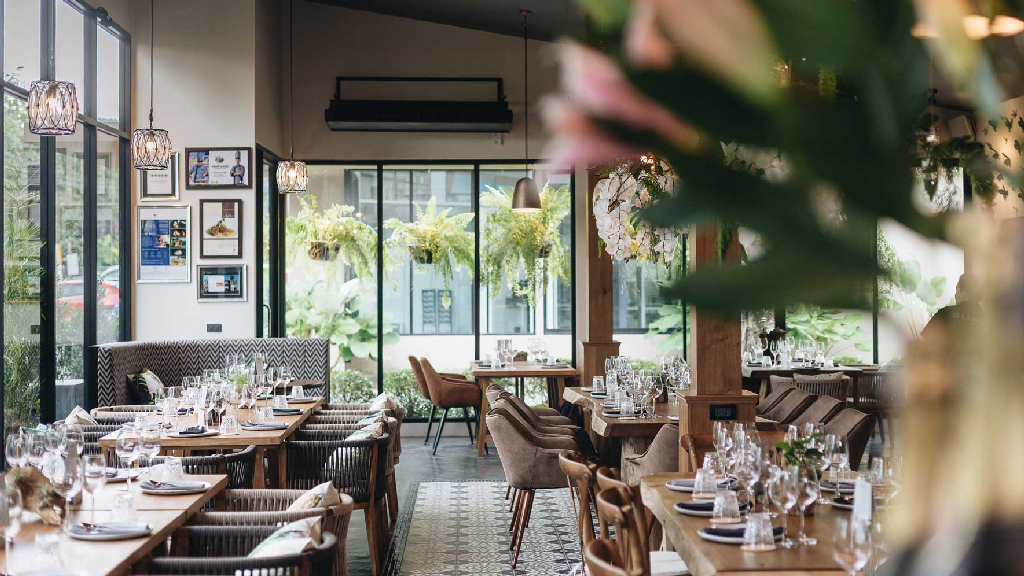 4.Siam Supper Club
You will love Siam Supper Club,a chic bar and grill located near the entrance of Laguna. It is a great place to network and socialise. The dark wood walls and leather upholstery lend it a gentleman's club vibe. The long bar is usually packed, while soft jazz music plays in the background. Discover meats, fish and pizzas on the menu. This is an easygoing experience, despite the exclusive feel of the restaurant. A classy affair.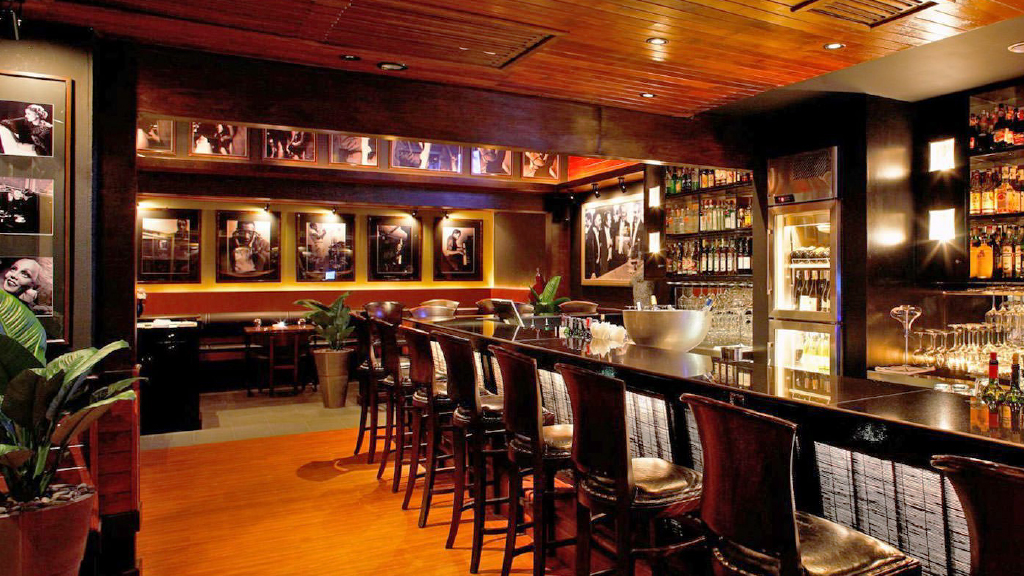 5. Jaras
Mentioned in the Michelin Guide, Jaras cosies up to a beachfront pool along Kamala Beach. Dine to the background sound of the waves if you choose to sit outdoors here. Showcasing Southern Thai flavours elevated beyond the usual curries that one is acquainted with, a meal at Jaras is both pleasant and delicious. Thai contemporary dishes can be paired with wine to balance them out. And the ever-smiling staff ensures that you are comfortable. We love the Thod Man Poo, a crabmeat fritter, and the Massaman Pae (goat) flavoured with tamarind and coconut.

6. The Boathouse Restaurant
Choose from five different seating options at The Boathouse. Do you prefer a romantic sea view meal or an elegant dinner with live music within air-conditioned environs? Western and authentic Thai culinary traditions come together in a heady mix at The Boathouse. Come here to discover healthy gourmet food featuring ingredients sourced locally, served with as much style as fresh seafood and prime cuts of meat.
7. Mom Tri
Mom Tri's Kitchen and Mom Tri's Wok Gallery Kitchen will beg you to visit with your entire group. They both have spectacular views. The former overlooks the white sand Kata Noi Beach. Meanwhile, the latter admires the twinkling lights of yachts dotting Chalong Bay, as well as panoramic vistas of Phuket island. An added plus, the menus shine as bright, with a splattering of Thai dishes along with creative fusion cuisine.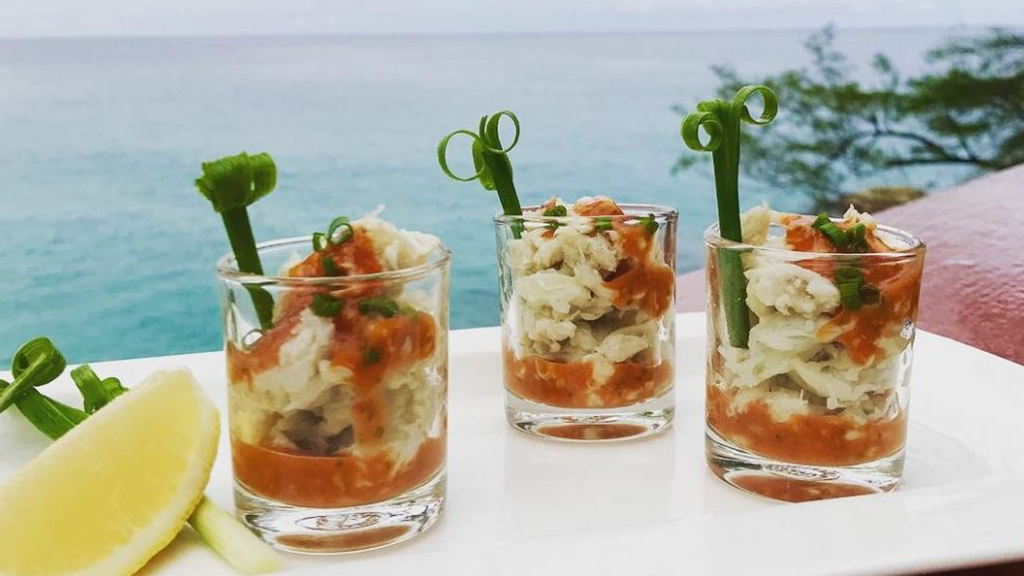 8. Black Ginger
Set inside The Slate Phuket, the journey to reach the restaurant is one of our favourite parts about dining at Black Ginger. A buggy takes you to the edge of a lagoon where a wooden raft awaits, pulled by a boatman. The serene experience at Black Ginger goes beyond the food. It is a journey into a magical place that is yours for the evening. A masterpiece of art, the Black Ginger offers contemporary Thai food packed with umami, served both a la carte and as part of a multi-course menu. We love the curries there, especially the Jungle Curry and Yellow Curry.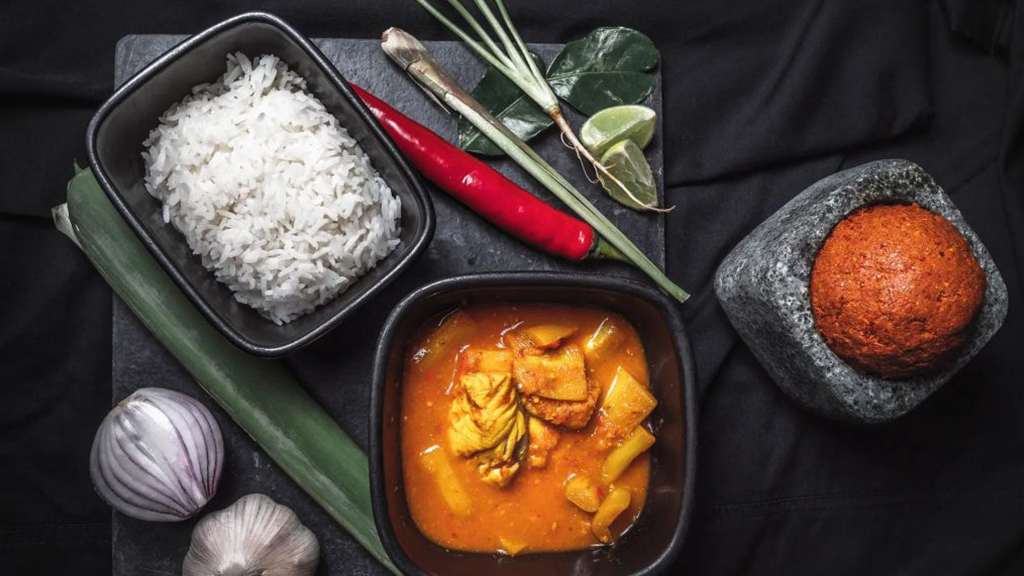 9. Benny's Cocktails & Grill
Come as a stranger, leave as a friend – Benny's motto sets the tone for this welcoming and relaxed space. A concise menu reflects the restaurant's desire to pay attention to the details. And, they only use ingredients of the highest quality here. Fresh-grilled meats and classic cocktails will keep you coming back for more. Recipes are carefully mastered, and comfort food is elevated by showcasing premium ingredients.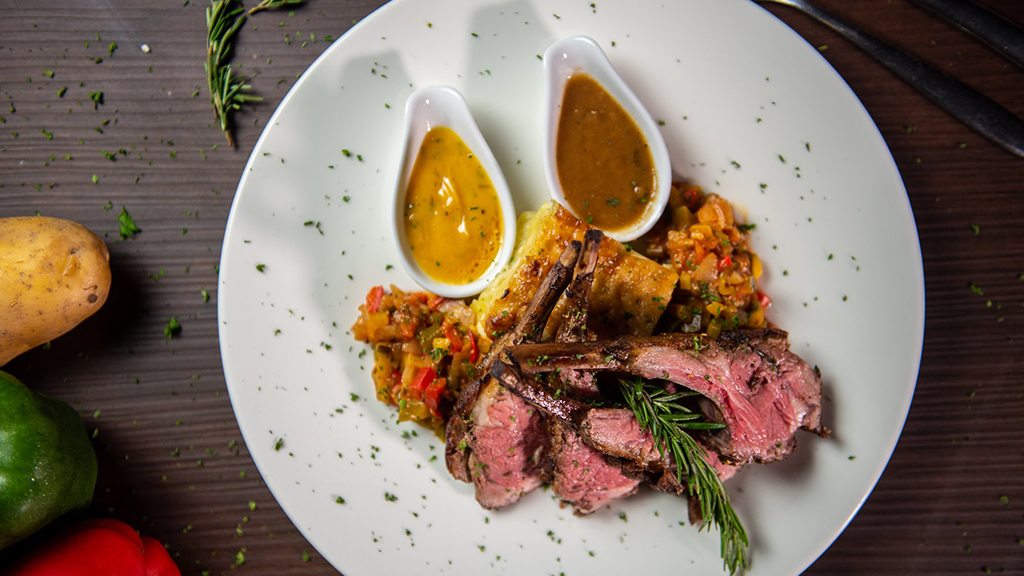 10. Taste @ Cape Yamu
Rub shoulders with well-heeled residents of Cape Yamu at Taste which offers marvellous sunset views. Try their decadent Sunday Brunch on the open-sided deck. Enjoy views of a large garden on one side and mountain-fringed sea views on the other. Follow that up with a dip in the enticing infinity pool as the day easily slips by. Specials on the menu change regularly on based on seasonality.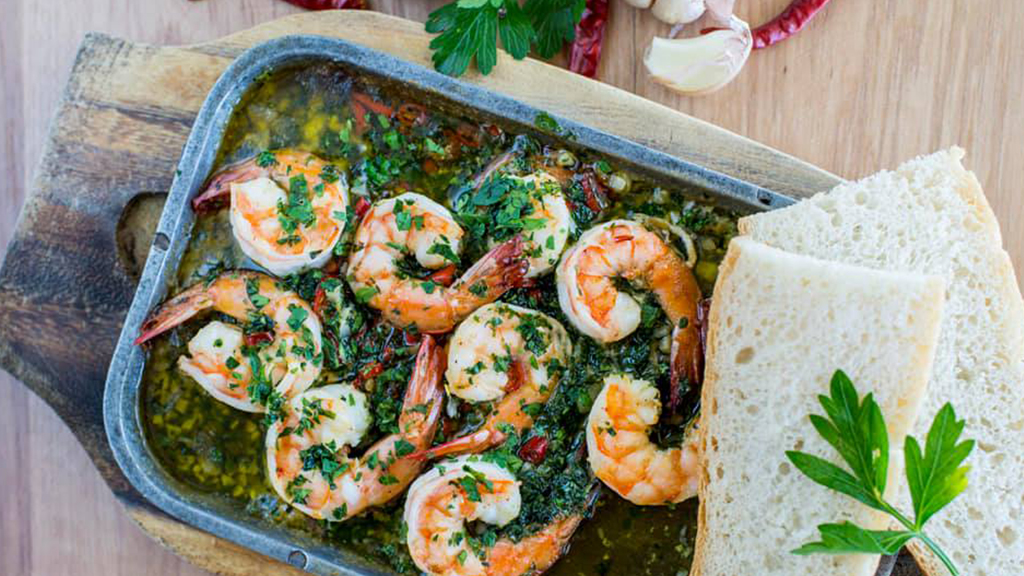 Follow our list of top recommendations for Phuket fine dining restaurants. Stay at one of our Phuket villas to complete the experience.
Image copyrights: All images are copyrighted by the respective restaurants.