When Daniel was planning his 40th birthday, he had a simple idea in mind – to bring a bunch of friends together for a fun, relaxed destination holiday.
"I'm not really big on parties for myself, but my friends are spread all over, between Sydney, the US and Europe, so I thought a group holiday would be fun. I sort of settled on Bali because it's easy to get to and was the place my friends from home (the US) wanted to visit. I also knew that I'd have lots of options for a group catch up there.
I'd pretty much only ever stayed in hotels on holiday. But a friend kept suggesting a private villa, because we'd have the place to ourselves and she thought it would be better value. I started looking into it, and the idea of our group being together in one place, with our own private pool and bar, instead of spread out across a resort, that's what convinced me. And she was right – it was actually way better value than a hotel."
If, like Dan, you dream of a destination birthday celebration with your friends or family, imagine that against a backdrop of stunning beaches, cliff sides and rice paddies — That's the reality of an Elite Havens birthday or celebration of any kind.
The best part? You can leave the tedious planning to us and simply focus on making memories that last. From private chefs that whip up the most extravagant cakes, to an army of specialised event planners available at your beck and call, we can organise a battalion of staff that is always delighted to help.
Discover why booking a villa for your next birthday celebration is the perfect choice for creating unforgettable memories.
1. A magical setting
Bring in your birthday against the backdrop of panoramic vistas of lush, rolling hills. Toast your love with extraordinary views of the beach. Celebrate your friend's long life with an event set against gorgeous rice paddy fields. There's nothing more memorable than elegant get-togethers amidst picturesque landscapes.
It's not only the destination that you pick. With Elite Havens, you also pick the perfect villa as per the views you desire. Because every special occasion deserves a magical setting.
2. Exclusivity & privacy
Perfect for exclusive, small-group parties, our villas are a cocoon of luxury. Spend unforgettable moments with friends and family, away from prying eyes. Bask in the privacy of a villa all to yourself, and enjoy the company of your near and dear ones.
The facilities on offer can only be used only by in-villa guests and their companions, guaranteeing you solitude for intimate gatherings.
3. Celebrate in the lap of luxury
Savour the tranquility and beauty of scenic landscapes, while soaking in the comforts of modern five-star living.
Dance the night away in glittering party rooms, luxuriate on spectacular outdoor decks and hobnob over drinks in sumptuous, air-conditioned spaces. Kids will have a gala time watching movies in exclusive home theatres and playing in well-equipped game rooms.
After all the hype and hoopla, if you crave some quality me-time, unwind in the in-villa spa. Or, tuck in for a romantic couple's massage with your significant other for a special celebration.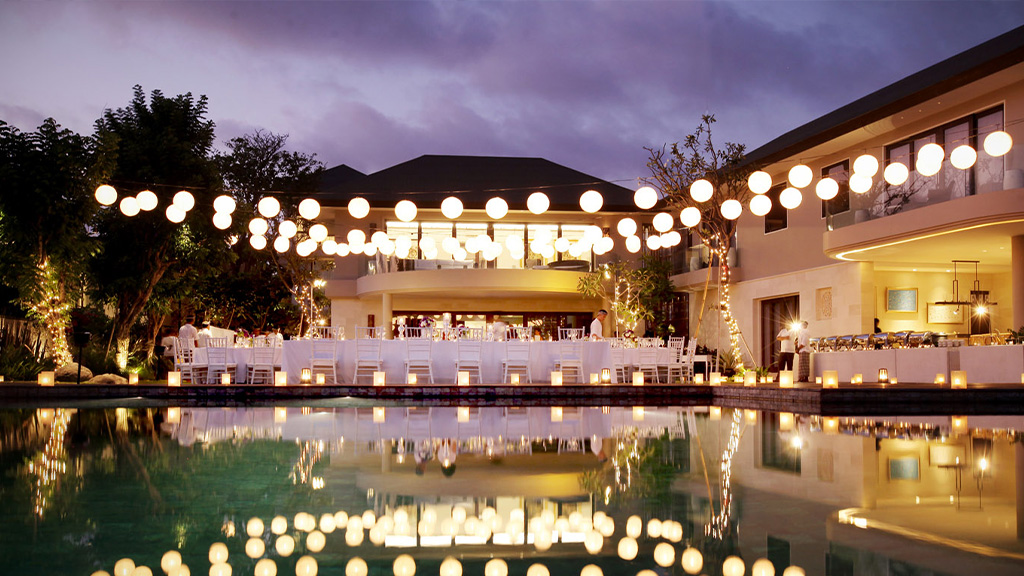 4. Impeccable service
In choosing the perfect villa for Daniel's celebration, the Elite Concierge knew exactly what he wanted.
"Elite Havens had quite a few of the villas I was looking at on their site, but then I started chatting to them and they were so helpful, it was a relief to actually talk to someone who knew the areas I wanted and kind of knew exactly what I wanted. I told them what I needed and my budget, and they shortlisted a few properties that were all actually incredible. It helped cut a lot of corners and ease some of the stress having someone kind of organising things for us.
They helped me choose a second location, suggested more villas, and then coordinated transfers and everything. It was all done with one payment. It was so seamless. I didn't appreciate it at the time because it was such a busy holiday but looking back, it was so well done. You know they've done this before."
The Elite Concierge is available to take care of all your needs. If you wish to set up a birthday party or a celebration of any kind, they will make it happen for you. From babysitting to arranging transport, VIP arrival services to stocking the fridge pre-arrival, they have you covered.
With a bespoke itinerary, the Elite Concierge can also arrange for tours that provide you with a fascinating glimpse into local life and tourist attractions.
If a guest with special needs is staying with us, our concierge team will set up the villas to make their stay most comfortable.
5. Private chefs & personalised menus
No celebration is complete without food that leaves your guests raving about. Whether you're in the mood for a decadent birthday cake or want to organise a romantic anniversary date, your private chef will happily customise your dining experience for you.
Wake up to a special celebratory breakfast, dig into delicious kid-friendly meals or set up an exquisite poolside siesta with a delectable barbecue. From vegetarian options for Indian festivities to halal meat for Eid celebrations, you can have it all.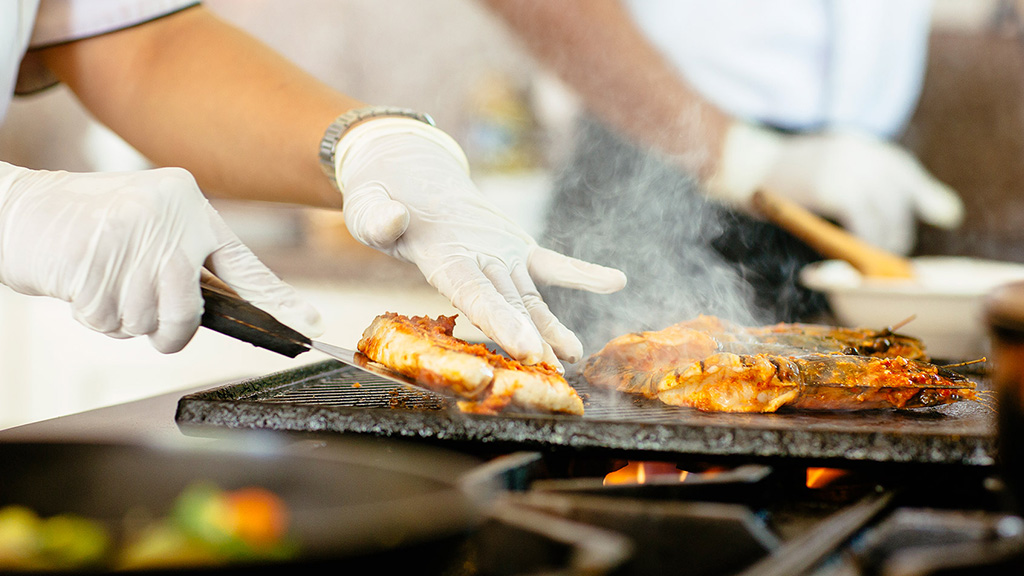 For a truly unique experience, accompany your private chef on a tour of the local market and pick out your favourite fruits, vegetables and meats.
Most of our villas offer menus with signature dishes from in-house chefs. We will share the menus of each villa with you before your arrival. If you've any special meal requests, dietary restrictions or allergies, we make a strict note of them and convey them to our chef.
6. Five-star facilities
From glistening private pools that are perfect to host magical high teas, to beautifully-manicured lawns for outdoor soirees. At our villas, you have access to the most luxurious and state-of-the-art facilities.
If you're celebrating a birthday, some villas are equipped with audio and video projectors to play videos of your choice. iPod docks and in-house sound systems make sure that you have an endless catalogue of pulsating music at your fingertips.
For a truly memorable time, book a villa where you can request a stage — complete with a DJ, music band and sparkling décor. Some even have a private club where you can dance the night away!
7. Premier event planners
Plan a party without a worry in the world, as seasoned event planners fine-tune every little detail. From photographers that ace the Insta-game to bartenders whipping up heavenly cocktails, be assured of the best team that the island has to offer.
The Elite Concierge has a long-standing working relationship with accredited Event Organisers. They are well-versed with our properties and provide invaluable insights.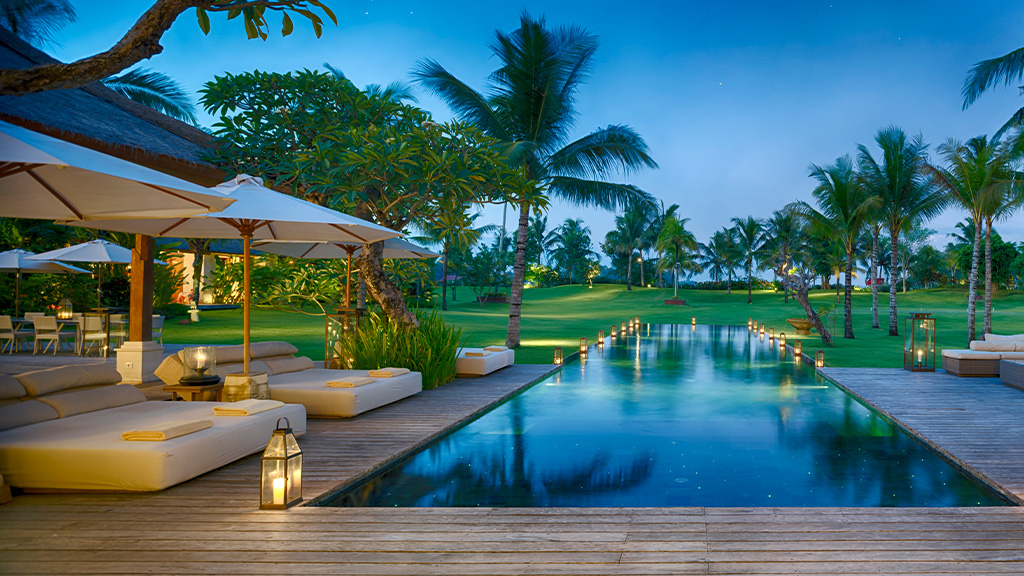 Whether you want a quiet birthday celebration overlooking majestic hilltops, or a luxurious soiree with a wealth of facilities, we have the perfect birthday celebration venue for you. Choose from our hand-picked portfolio of party villas and find one that is just perfect for you.
Dan's advice?
"Do some basic research so you know where you want to go, and try to have an idea of your budget and number of people. Don't be afraid to outsource the work to the experts. It doesn't cost anything extra. In fact it saved us money because we weren't paying hotel prices for our cocktails by the pool! I'm a bit of a control freak with things like holiday planning, but once you know you can trust the people you're working with, it's such a good feeling to let go!"
Get in touch with us at events@elitehavens.com and talk to a villa specialist about your upcoming celebration.