It was a dinner to end all dinners – the perfect introduction to authentic Thai food, served with panache.
It began when our professional dinner host, Joe Sambataro , an American by way of Argentina, taught us how to make cocktails that would keep us happy for the rest of the evening. We started off by grinding limes using a muddler, a contraption resembling a mortar and pestle. "So, we just push and twist and get the juice out. But don't push too hard because if you do that, you'll break the skin and that will make your lime juice bitter. So think about something that makes you mad but not too mad, haha," quipped Joe. We each got to choose our drinks; mine had rum and mango and tasted like a sunny day at the beach.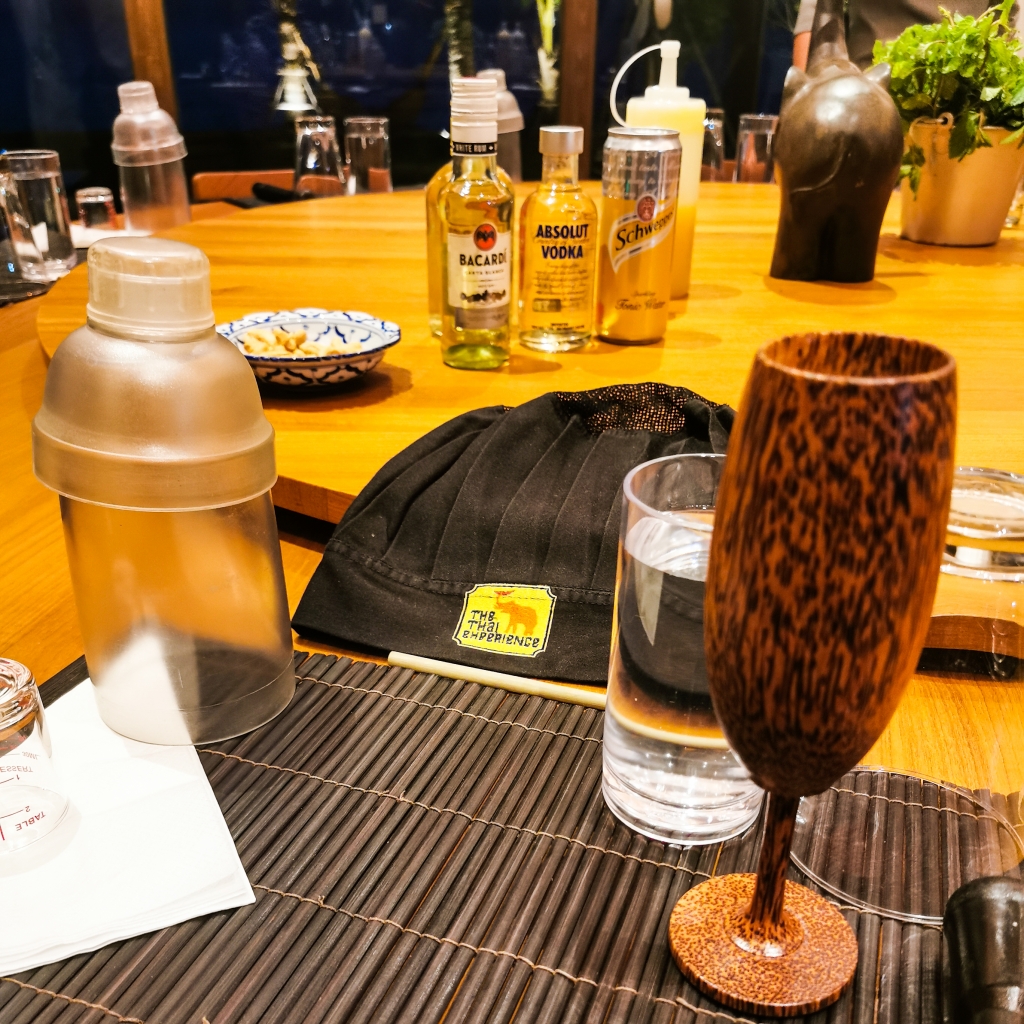 Joe then asked us how spicy we wanted our dishes to be. "Can I get a show of hands, who likes spicy food? Who likes mildly spicy food? Who doesn't like spicy food at all?" he asked. "Do you know the best way to communicate your preferences to the staff at a restaurant? I'm going to help you out here. I'm going to teach you some very important phrases that will come in handy. If you don't like spicy food, you should order your food 'mai phet' which means not spicy. Don't forget to copy my rising intonation! That's very important!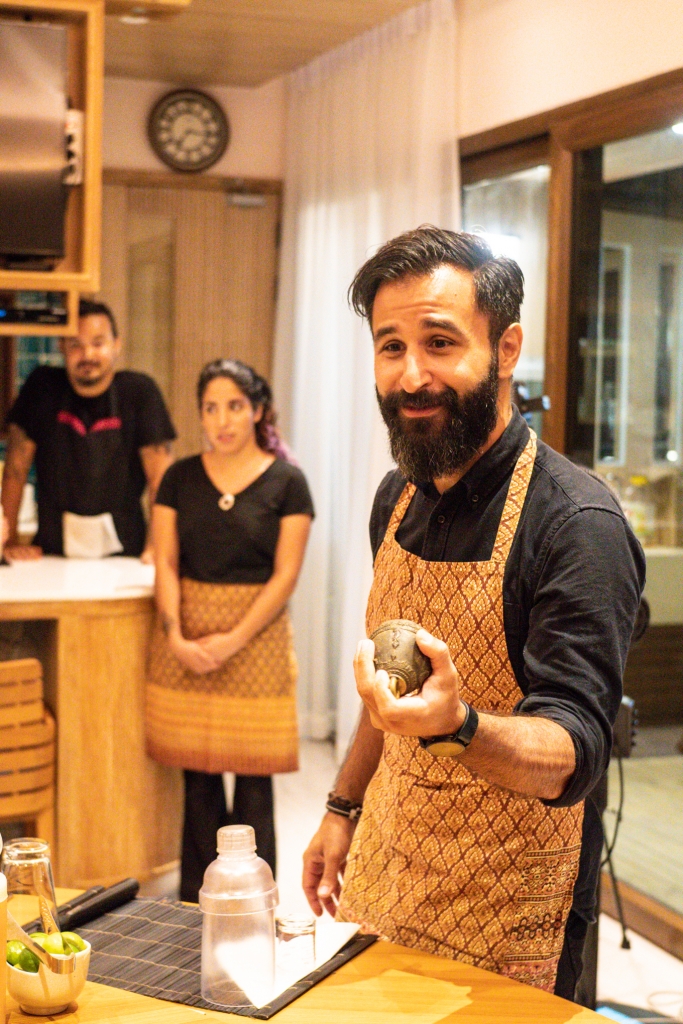 And if you are okay with a little bit of spice, you can say 'phet nit noy' which means mildly spicy. If you want your food medium spicy, you can say 'kon kaang phet'. And if you like your food very, very spicy, you can order your food 'phet maak maak' which loosely translates as spicy very very." He also cautioned us when we were making our own sauce, "With Thai chilies, take it easy. If you don't like spice, don't add spice. If you like a little bit of spice, start with two pieces and try it first. If you like mild, go with four. If you like a whole lot, add as much as you want, but just remember today it's all fun, but tomorrow, ring of fire!" he added cheekily.
The dinner commenced with three starters, based on traditional Thai recipes. "We took these recipes, flipped them upside down and gave them a twist because we want you to have a unique experience. There's no point in serving you stuff you will find outside." The first starter was Larb Moo which, as Joe explained, comes from the Isan region in northeastern Thailand. It's main ingredient was pork. Next up was a pomelo salad with coconut flakes and sun-dried prawns. It was delicious, and it was followed by a steamed crab and prawn salad with Thai mayonnaise that Joe said had the chef's signature written all over it.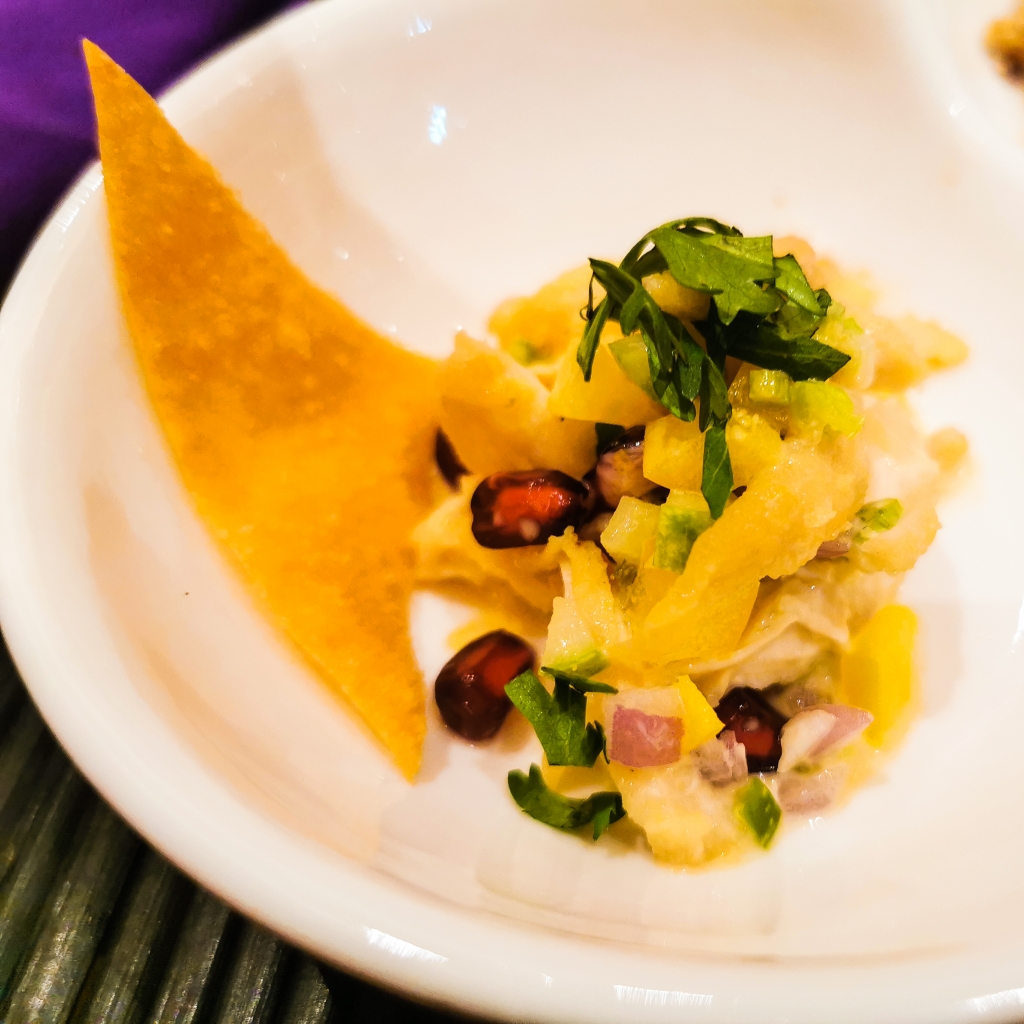 The chef, Chris Hoontrakul, was in the kitchen preparing the food, but said after the meal, "The concept of The Thai Experience was born far away, in the city of Buenos Aires, Argentina when a group of friends from the hospitality industry decided to create a unique dining experience wherein clients got more than just amazing food and drinks. We realized one thing common in all our best dining experiences: they were fun and interactive, and enjoyed either with good friends or family."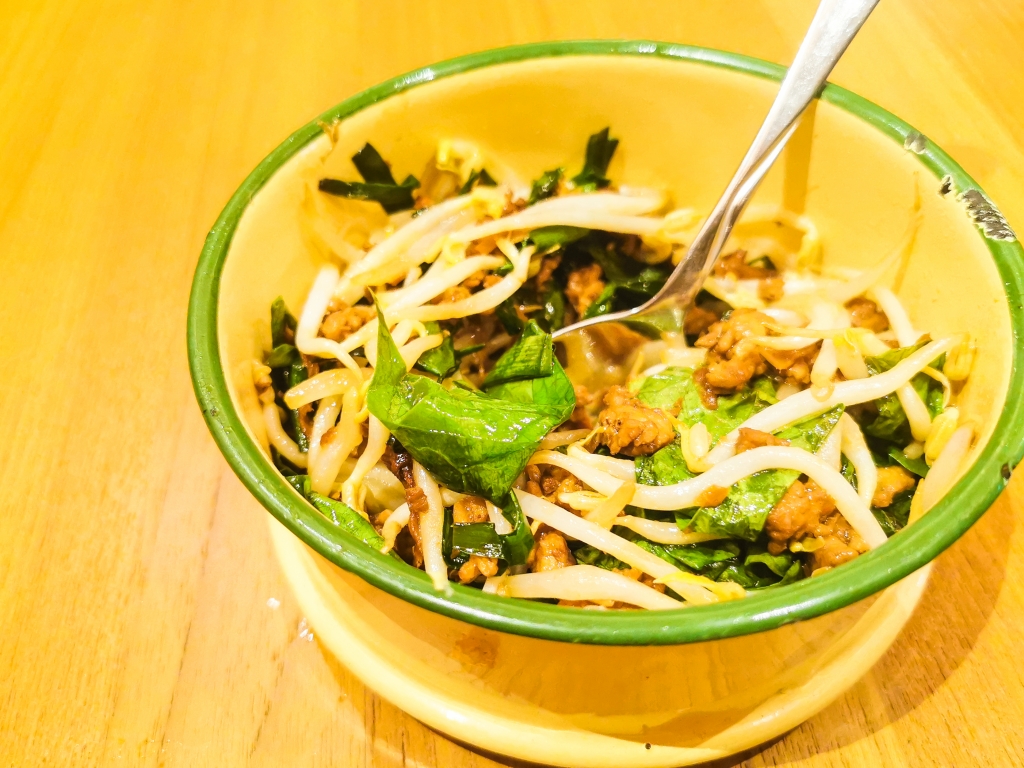 A dining experience is Thailand is not complete without street food and voila, we were served gourmet skewers on flower petals. The scrumptious platter included pork collar, chicken, cashew nuts and chicken liver.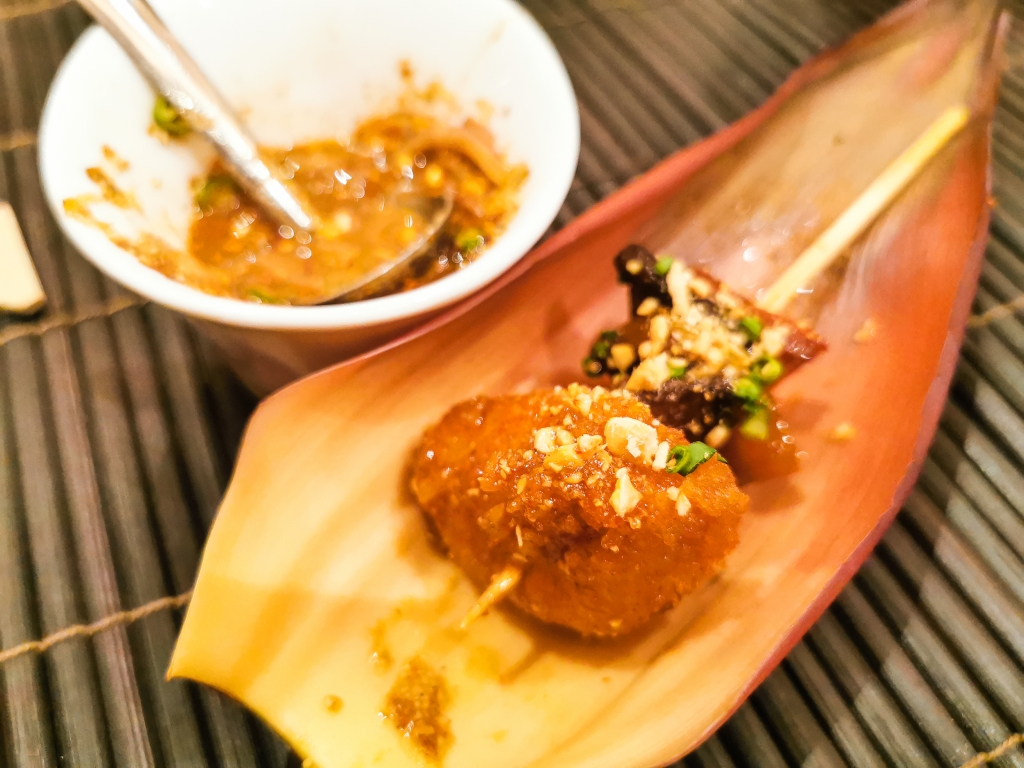 "Thai people like to add condiments to their food," said Joe. "They can adjust the flavours by adding different ingredients such as fish sauce for saltiness, lime juice for a sour touch, sugar for sweet and chilli for spice. When tourists come to Thailand for the first time, all excited to sample the local fare, they'll usually order Pad Thai. Now, Pad Thai is really good the way it is. But the next time you eat it, take a look around you, look at the locals.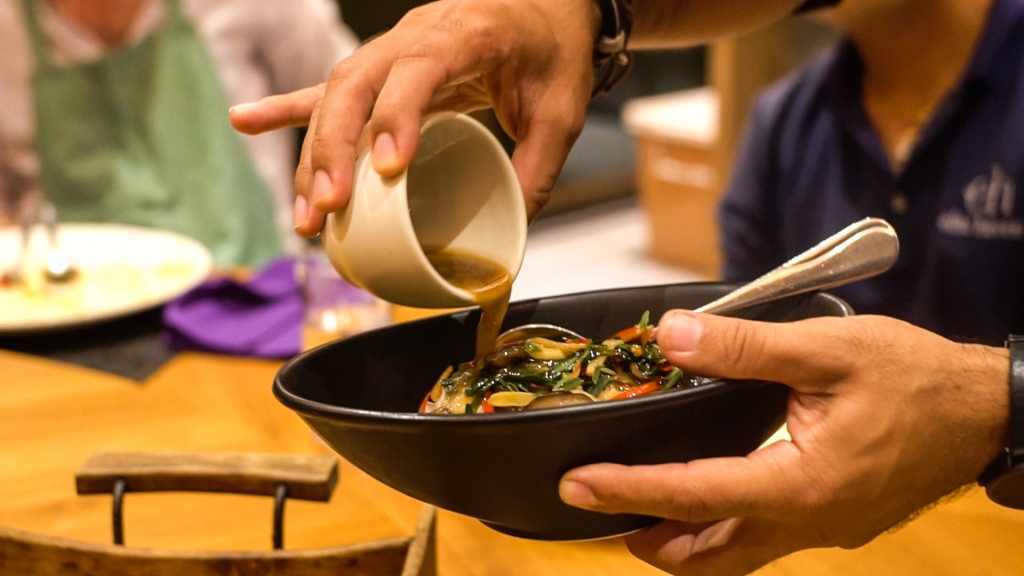 You'll probably see them adding condiments to their Pad Thai or whatever it is that they're eating. And most tourists will decide to copy the locals. So, you'll start adding some condiments to your food—but what happens? Nine times out of ten, either of two things happen. You might put too much chilli and feel like there's a volcano in your mouth. Or you might put too much fish sauce and it will be like kissing a fish!"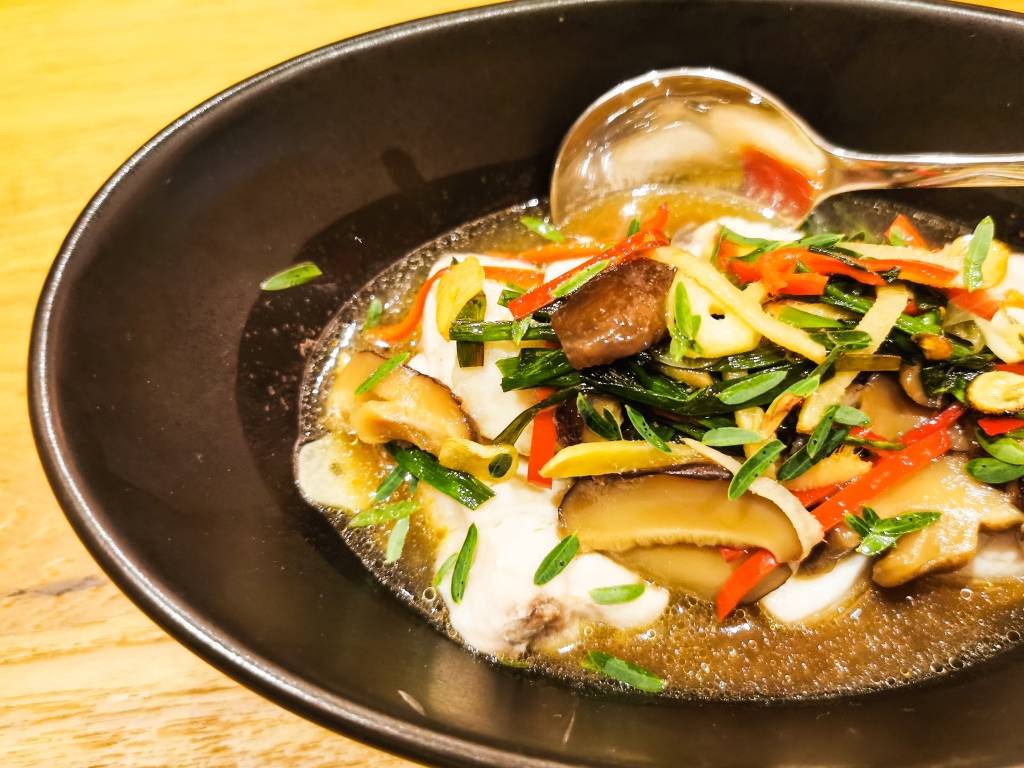 We were then taught how to carefully mix our condiments, to make a dipping sauce, with or without chillies, onions and ground rice powder. "Use this Nam Yam sauce to make your Thai dishes taste even better" – a tip I stored away in my memory.
But little did we know that the best was yet to come. For mains, we were served Pak Lieng (stir fried tree leaves), Slow Cooked Pork in Black Pepper Sauce (Moo Hong), Panang Curry with Sliced Pork and Prawn Curry with Chaploo Leaves. And despite the extravagant spread, we wanted more! Joe's insightful and witty commentary kept us glued our seats.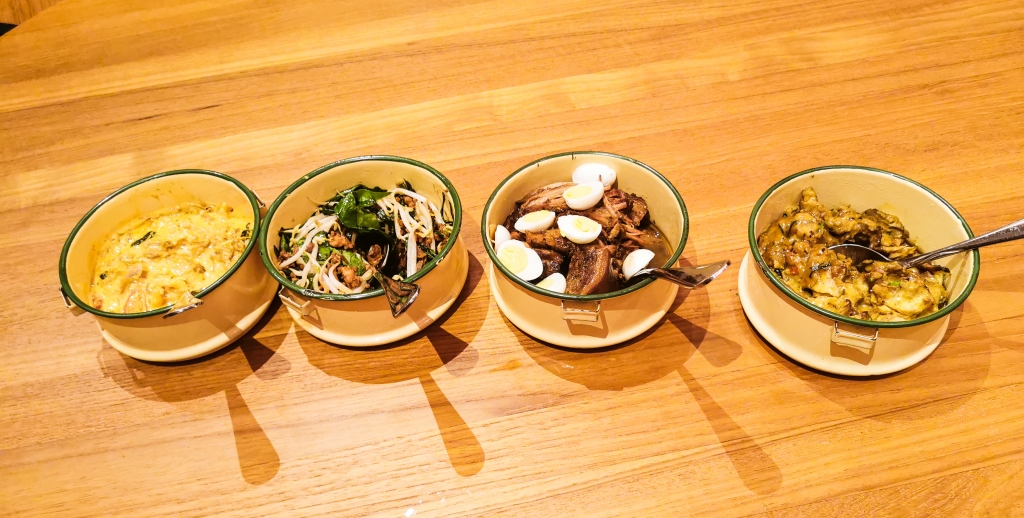 Next came the fish dishes, Pan-Fried White Snapper with Chilli and Passion-Fruit Sauce, White Snapper Papillote and Singha Beer Battered Fish Balls.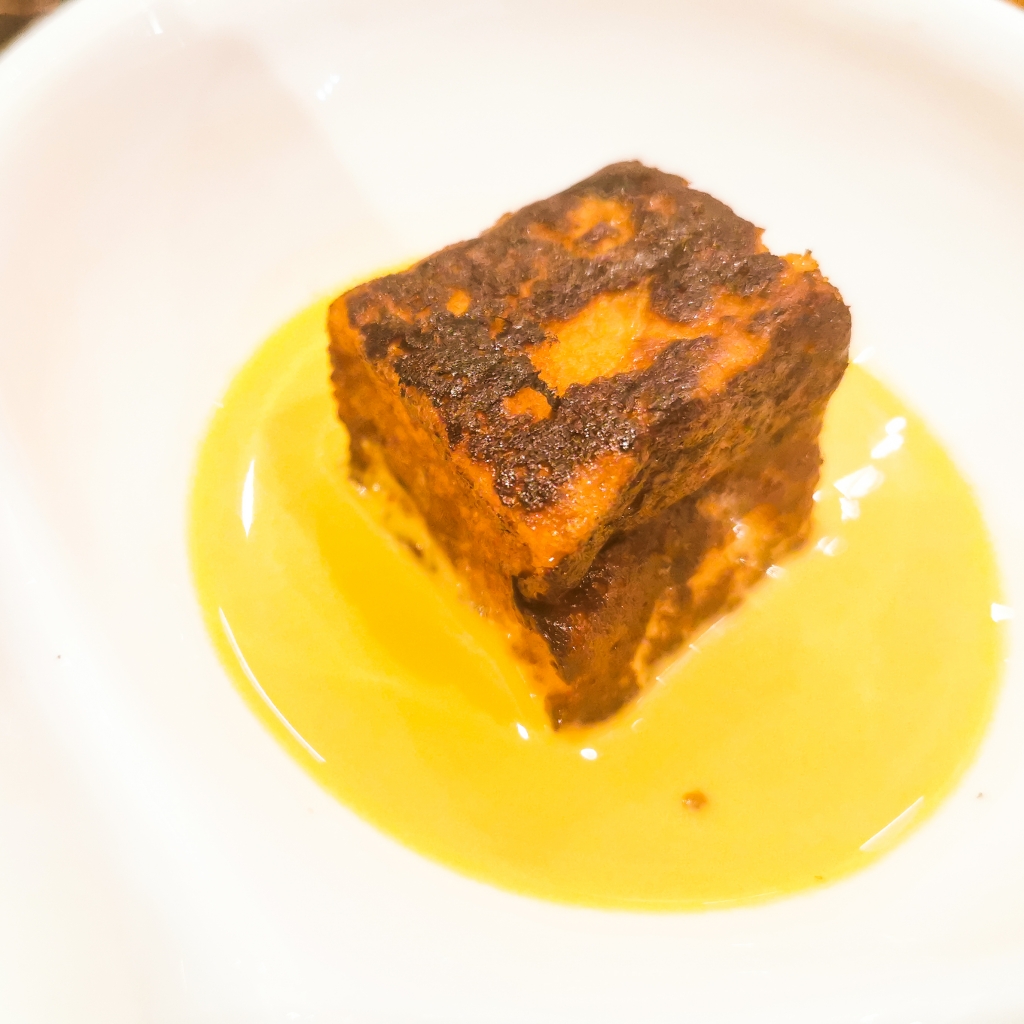 However, the best part of the meal was the dessert, decadent and rich. I couldn't pick a favourite among the Ginger and Passionfruit Semifreddo, Coconut Panna Cotta with Mango and Cinnamon Jam, which tasted like delicious apple pie, and Thai Tea Tres Leches. The spice all forgotten, our taste buds sang praises of the sweet delights.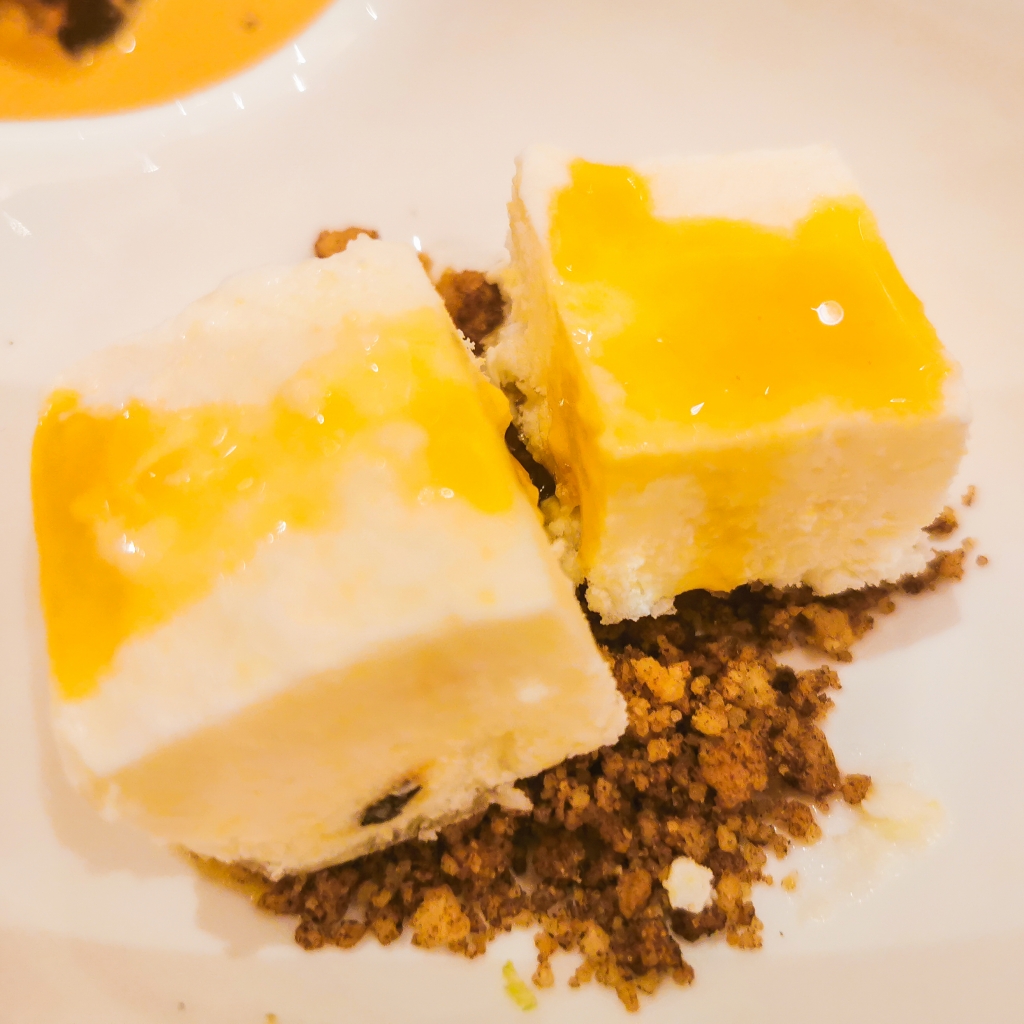 Though the food was incredible, at the end of The Thai Experience, it was Joe whom we would miss the most. He was, undoubtedly, the best part of the meal. As Chris said, "What makes this experience unique from all others is the fact that we have a professional dinner party host who leads a single table through a culinary experience. And we ensure the food is top-notch, a four-course, 15 item set menu, to be washed down with homemade infused tropical cocktails."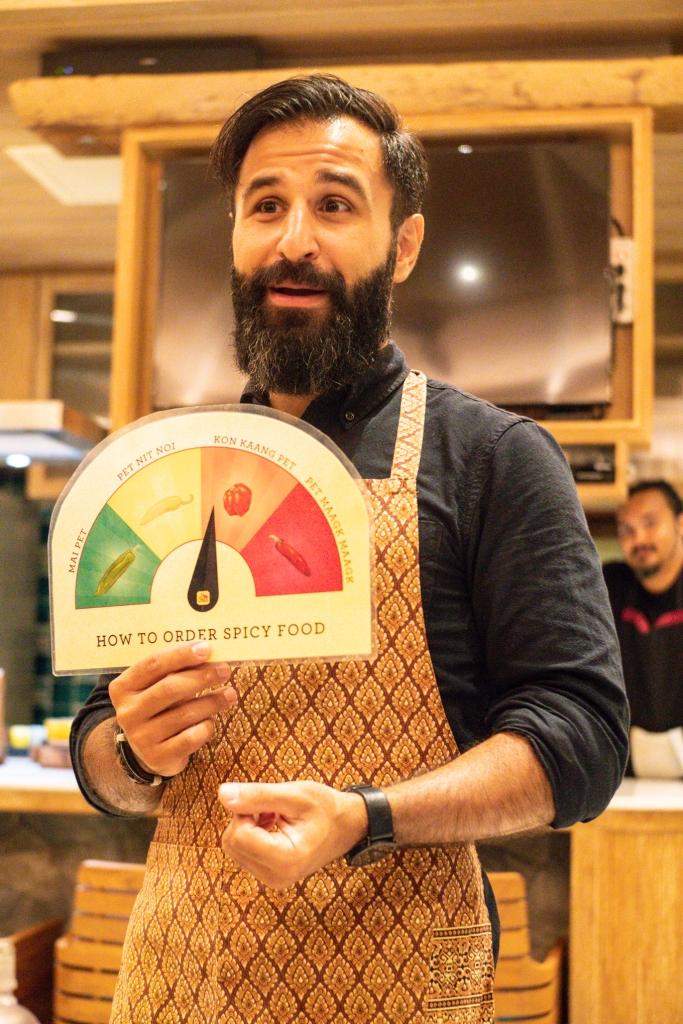 The Thai Experience is a restaurant in Koh Samui. As a special gesture to Elite Havens' guests, they can bring this extraordinary dining experience to your own villa. Book one of our select villas in Koh Samui by 31st August for stays until 30th September 2019 and get 20% discount. The Elite Concierge will be happy to make your stay memorable by reserving a spot in The Thai Experience or other activities in and around Koh Samui, on request.