Villa Jia, part of the exclusive Jivana Beach Villas estate, is a luxurious fully staffed beachfront villa located on the pristine white sands of Natai Beach in rural Phang Nga, just 25 minutes from Phuket International Airport. With six ensuite bedrooms strewn across vast lawns, coupled with sweeping views of the Andaman Sea, Villa Jia is the perfect escape for those who appreciate aesthetic design paired with stunning natural beauty.
In Villa Jia's impressive kitchen at Jivana Beach Villas, Chef Goong cooks up a simple but super tasty Thai-style wonton or Kiao Tod in Thai.
Elite Havens: What is your cooking background?
Chef Goong: My cooking knowledge comes from on-the-job experience and I have learnt an array of new techniques from other chefs that I have worked with. I didn't go to cooking school but I've learnt from my work experience and through training at the workplace.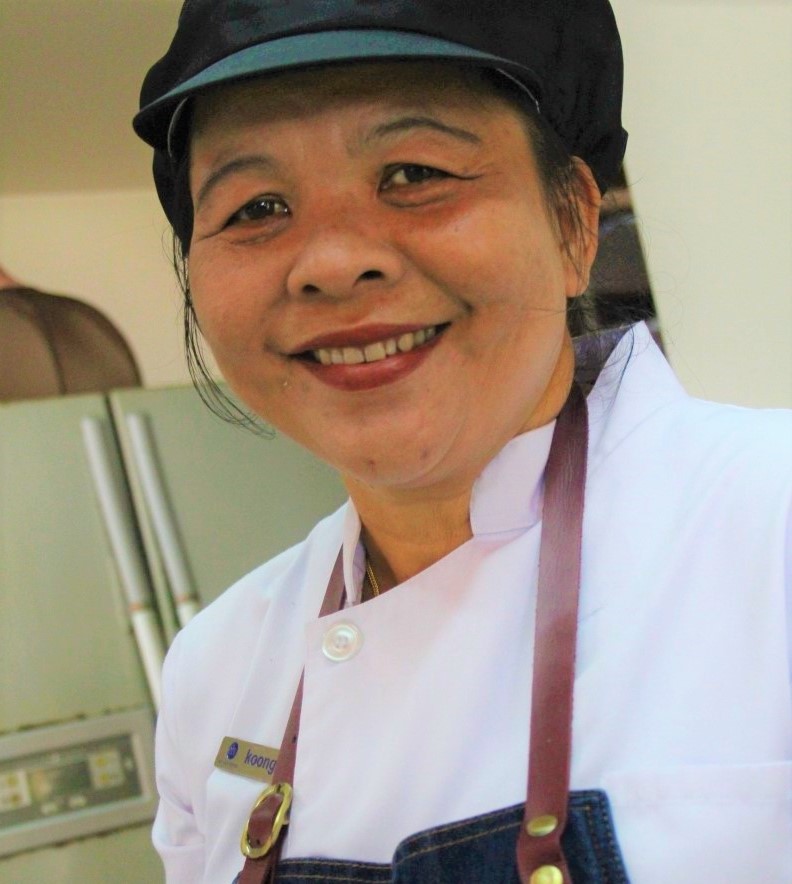 Elite Havens: What do you think makes a good chef/cook?
Chef Goong: Fresh ingredients, hygiene and the most important factor would be the taste of food. A good chef must be fascinated with the art of cooking, always seeking to improve, using new techniques.
Elite Havens: Why did you choose to make this dish for us today?
Chef Goong: Villa guests always remark that they are the best wontons they've ever had.
Elite Havens: Can you tell us how your cooking adds to the villa?
Chef Goong: Guests who are impressed with our food, will spread the word to their friends and family. My goal is for guests to feel compelled to come back and stay with us at the villa, allured by the flavours of my food.
Elite Havens: What should guests expect from you when you cook for them?
Chef Goong: Taste, great presentation, and food served on time.
Chef Goong's Fried Wontons with Chicken
Ingredients:
Ground chicken 300 g
Sesame oil ½ tbsp
Salt ½ tbsp
Ground black pepper ½ tbsp
Wonton wrappers 10 pcs
Pandan leaves cut into thin strips 100 g
Water for sealing
Cooking oil 2 tbsp
Thai Sweet chilli sauce 5 tbsp
Instructions:
In a bowl, mix the ground chicken with sesame oil, salt and pepper.
Cut a small square of wonton wrapper and place this onto a bigger square and then add a teaspoon of the filling. It's important not to use too much or the wonton won't stay wrapped tightly.
Wet the edges of one side of the wrapper with some water on your finger and crimp the edges together.
Tie a strip of pandan leaf around the wonton.
Heat the frying oil in a pan. The oil needs to be just barely hot enough to fry, so start at about 150°C (300°F). Any hotter and the wrapper will burn before the filling is cooked.
After frying for a while, the wrappers will be crispy but you'll see that the filling is still frying and popping. If it is popping a lot, that means there is still a lot of water in the filling and they are not cooked all the way. Let it fry until everything slows down. Remove them to cool on paper.
Serve with a Thai sweet chilli sauce.
Top tips:
You can replace the chicken with prawn, pork, or vegetables and you can add some chopped Thai herbs like kaffir lime leaf, lemongrass or ginger, and if you like it hot – add chopped Thai chilli or two.
Exotic Phuket has a lot more to offer than what one sees on the surface.